Who is Luciana Barroso? Here's What We Know About Matt Damon's Wife
Matt Damon is one of those A-List stars that has no problem putting himself in the spotlight. But when it comes to his family, the Good Will Hunting star keeps things on the down low. That goes double for his wife, Luciana Barroso, who he has been married to for over a decade. What does she do? How does she feel about the glitz and glamour of Hollywood? Here's what we know about Matt Damon's S.O.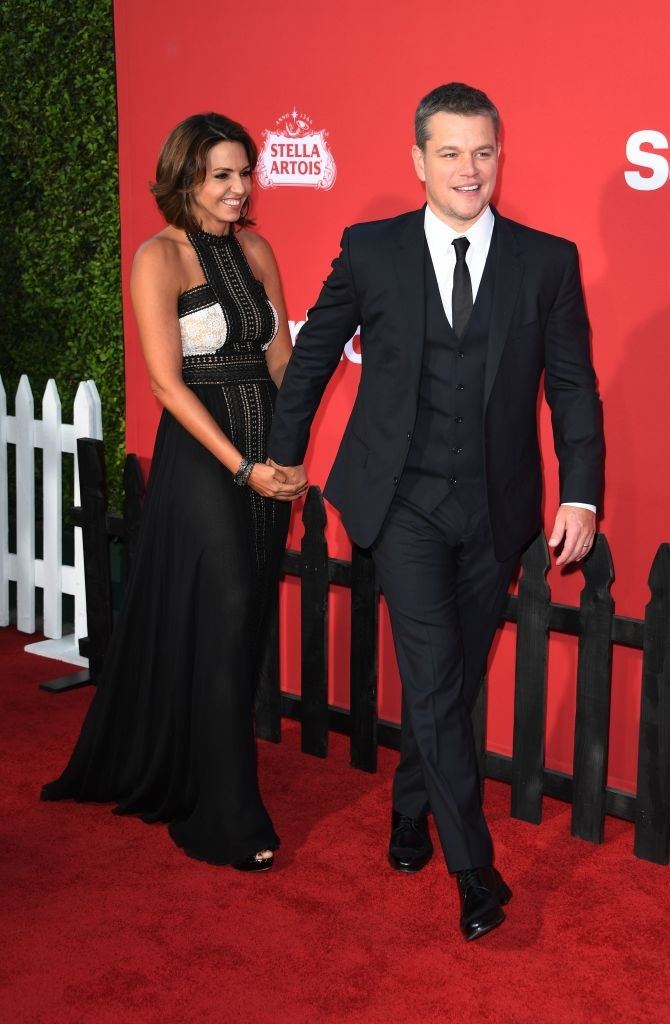 Matt Damon adopted her daughter from her first marriage
Luciana Bazon Barroso was originally married to fellow Argentinian Arbello Barroso until 2004. (With how secretive Barroso is about her life, it remains a mystery exactly when they were married.) They had a daughter, Alexia, before they divorced. Damon adopted Alexia after he and Luciana got married — and had three daughters of their own.
Despite the divorce, Barroso and her ex-husband reportedly maintain a healthy relationship. In fact, in a rare interview, he praised Damon for being such a good stepfather. "I couldn't possibly have asked for a better stepfather for my daughter than Matt," he told Star in 2014. "He treats Alexia like she is his own flesh and blood. Matt has been an absolute blessing for my daughter." He even goes on to call his ex, Luciana, "a terrific mom."
Did fate play a role in how they met?
Barroso was reportedly was working as a bartender at Crowbar in Miami to support her and her daughter Alexia while Damon was in town filming the comedy Stuck On You. But their meeting might've never happened!
According to POPSUGAR, Stuck On You was originally supposed to be shot in Hawaii when Damon signed on to do the film in 2003 and wasn't moved to Miami until a later date. Furthermore, the only reason Damon went out that night was that some of the crew members dragged him out. "I literally saw her across a crowded room, literally," he told the publication. "I don't know how else our paths would've crossed if that didn't happen. If all those things didn't happen."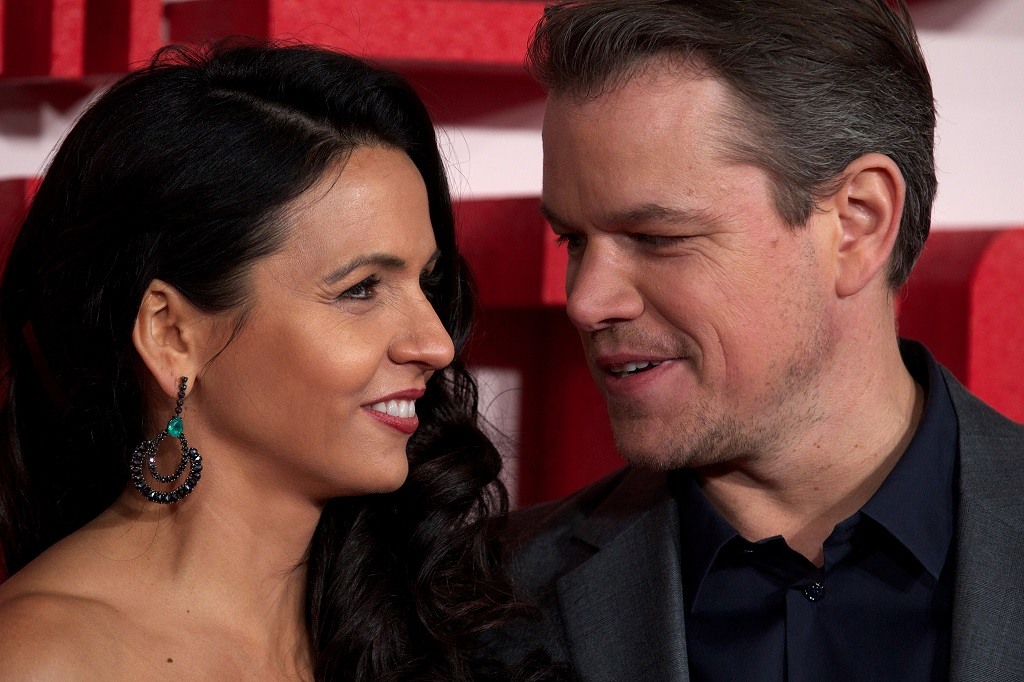 Damon credits her for keeping their lives private
Since marrying in a private ceremony in Manhattan in 2005, Matt Damon and Luciana Barroso have kept a low profile. In fact, when looking at why their marriage has lasted so long, most people point to the fact Damon and his wife keep their personal lives and their children out of the spotlight. And the movie star gives his leading lady the credit for helping keep their family out of the spotlight.
"I got lucky, I fell in love with a civilian. Not an actress and not a famous actress at that. Because then the attention doesn't double — it grows exponentially." he told Esquire for their August 2013 issue. He adds: "But I don't really give them anything… They can try to stake me out, but they're always going to get the same story — middle-aged married guy with four kids."
Check out The Cheat Sheet on Facebook!