Who Is Maddison Brown? Everything To Know About Liam Hemsworth's Rumored New Beau
Liam Hemsworth and Miley Cyrus officially called it quits this past summer. They are both now working on moving on, focusing on taking care of themselves and their careers.
They mutually agreed that being together was no longer the best thing for either of them. But it seems that both of them may be moving on quicker than planned with new love interests in their lives.
Liam and Miley split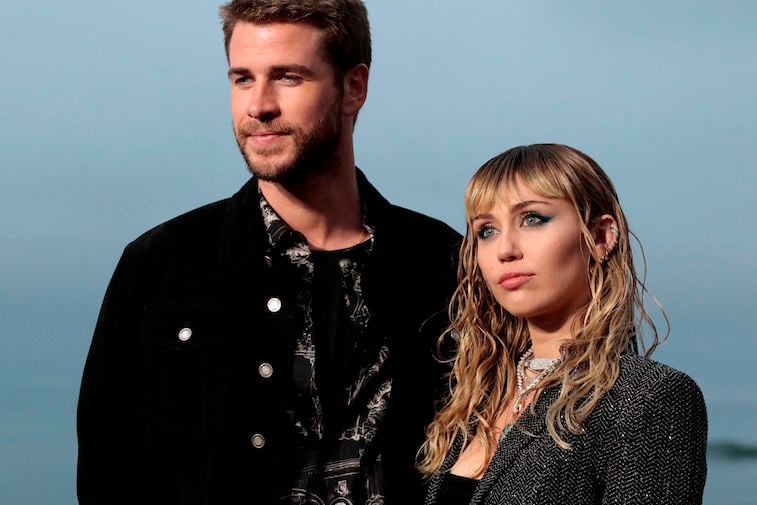 Hemsworth and Cyrus had an on-again-off-again dating relationship for the past 10 years. After a fire destroyed a home they shared in Malibu, the couple decided to get married. They had an intimate ceremony in a Nashville farmhouse on December 23, 2018.
The relationship ended eight short months later when pictures surfaced of Cyrus in compromising positions with The Hills: New Beginnings star, Kaitlynn Carter. The pair took a trip together to Italy and got quite cozy on a luxury boat.
This infuriated Hemsworth, who several days later filed divorce papers citing "irreconcilable differences." News of the divorce went viral, shocking fans around the world.
Hemsworth took to Instagram with a brief statement, saying "Hi all. Just a quick note to say that Miley and I have recently separated and I wish her nothing but health and happiness going forward."
Cyrus' relationships since the breakup
After the couple split, Cyrus and Carter had a brief six-week relationship. Cyrus was then seen around town appearing to be romantically involved with another Aussie.
She and old-time friend, Cody Simpson, seem to be a hot new couple. They are spending a lot of time together, in person and on social media. Both of them have been posting PDA filled photos. She refers to Simpson as her "BF" (best friend), and he refers to her as Baby.
Rumors are swirling that they are already living together, getting tattoos together, and well licking each other's tongues together. Cyrus posted a photo where she can be seen wearing a ring with the initials C.S. (Cody Simpson).
Many are wondering if their relationship is serious, or her attempt to make Hemsworth jealous. You never know with Miley Cyrus.
Why people think Hemsworth is dating Maddison Brown
Since the breakup, Hemsworth has not been publicly dating. That is until now.
According to TMZ, he was spotted in the West Village of New York City with model and actress, Maddison Brown. The two shared a meal at an Italian eatery, Sant Ambroeus. Afterward, they were seen holding hands walking down the street.
They have been photographed in public several times following that date night, appearing to be very happy. They are definitely not hiding their new-found relationship.
A few days later, paparazzi caught up with them being very affectionate towards one another after a night out at the Alley Cat amateur theatre and Flower Shop bar. These PDA sightings seem to be getting more frequent.
Both of them are from Australia, which seems to be the common denominator that makes them comfortable with each other.
According to Who, an Australian publication, Brown has already met the Hemsworth family. She is planning to spend the coming holidays with them in Australia. It seems that Hemsworth may have moved on from Cyrus for good this time.
Who is Maddison Brown?
Maddison Brown is a 22-year-old Australian born model, best known for her role in the CW show Dynasty. This is her third season on the show, playing Kirby Anders. She also played fellow Aussie Nicole Kidman's daughter in Strangerland, a 2015 movie.
It is believed that Kidman was the one to convince Brown to continue pursuing a full time acting career. Brown has modeled for Calvin Klein, Marchesa, House of Holland and many other famous brands. She has also been featured in Vogue Australia.
Brown is a social media princess who loves to post beautiful pictures on her accounts. At such a young age, her career has skyrocketed and fans love her, with over 515,000 Instagram followers. Some fans are saying she spoke this new relationship into existence.
A video has surfaced from 2018 where she was playing a game of F*ck, Marry, Kill. Brown stated, "I will f*ck the Hemsworth brothers but at the same time, both of them."
Considering she is going to be staying at Chris' home over the holidays, his wife Elsa better keep an eye on the three of them. Could Maddison Brown possibly be the next Mrs. Hemsworth?