Who Is Wendy Williams' New Boyfriend, Marc Tomblin?
Talk show host Wendy Williams has found herself the center of unwanted attention of late — or more specifically, at the center of her new boyfriend's unwanted attention.
Page Six has identified Williams' boyfriend as Marc Tomblin, a 27-year-old convicted felon. And when a publication identifies your man as a convicted felon, that doesn't sound like good news for Williams, although she protests otherwise. She's also weathering the ongoing drama of her divorce.
Certainly, dating a convicted felon is not a crime, but in today's gossip-hungry word, dating a man with a criminal record is, as the saying goes, not a good look in the eyes of many.
What has Wendy Williams' new boyfriend Marc Tomblin done?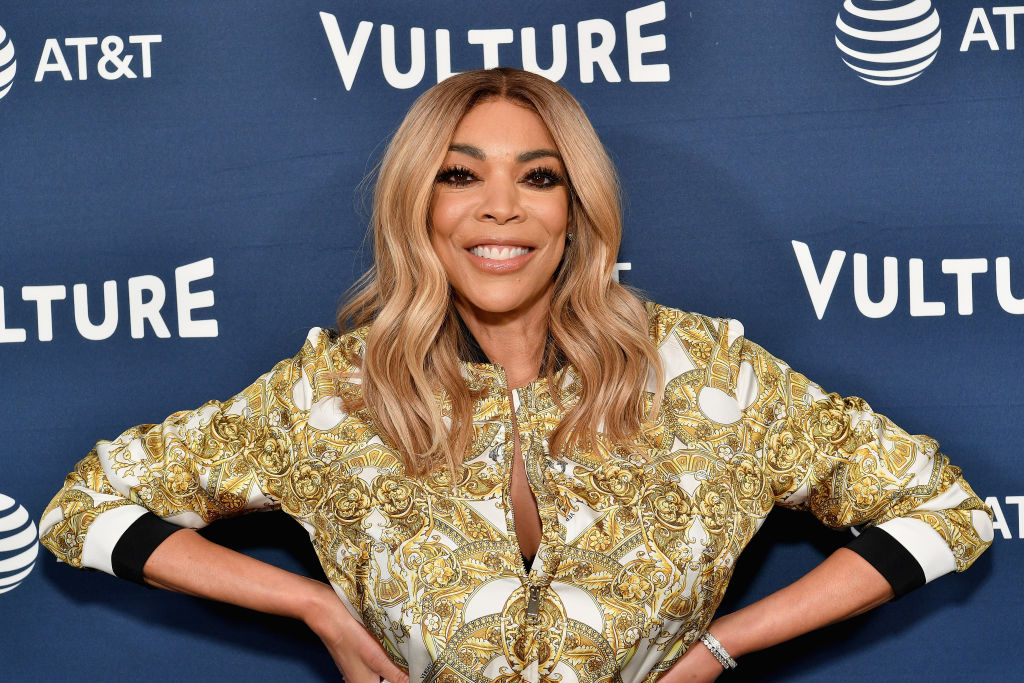 Page Six did some digging and found out that Tomblin was convicted of robbery with a dangerous weapon on Jan. 29, 2013, in North Carolina. He was also convicted of felony breaking and entering in May 2013, with the incidents in question taking place in August of 2012, Tomblin works in finance, according to his LinkedIn page.
How did Wendy Williams meet Marc Tomblin?
Williams reportedly met Tomblin through mutual friend Blac Chyna, and the two have been spotted around New York City. For her part, Williams is well aware of Tomblin's record, and to hear her tell it, she's unfazed. Her defense amounts to "I do what I want."
TMZ has reported that Williams said: "I am a 54-year-old grown-a– woman. I know what I'm doing."
Does Marc Tomblin have an ulterior motive?
Be that as it may, other gossip sites wonder if Tomblin has an ulterior motive: Williams' money. She has a net worth of $40 million, per Good Housekeeping. The ever-snarky Perez Hilton wonders flat-out if Tomblin is a gold-digger, and Tomblin, of course, says no.
Marc Tomblin, the man Wendy's been hanging around with the last few weeks, reportedly "is not the type of guy who'd let a woman take care of him financially," according to sources close to him. Uh-huh.
The site goes on to note the relationship is not considered serious, and that Williams won't be addressing the matter on her talk show anytime soon, as she's currently on a break, even though she doesn't get a break from the paparazzi.
Wendy Williams is coming off a tumultuous divorce
Williams hasn't had an easy time with her personal life lately, whether it's hew new man or her old one. She filed for divorce from her husband of more than 23 years in April, following numerous allegations that he, Kevin Hunter, had not only cheated on her but fathered a child with his mistress. He had been a producer on her talk show, and Williams fired him, so the breakup left him without a job.
Hunter said in a statement to People: "I am not proud of my recent actions and take full accountability and apologize to my wife, my family and her amazing fans."
All the drama of the divorce and the attendant media attention, has taken a visible and audible toll on the TV personality, who broke down while still showing a little self-awareness.
"I didn't plan on this, but it is what it is," she said, apparently referring to her family drama. "I have got to go eat my food with potato salad and I've got to get on the plane in the morning, but I have a very full life. I would ask you to respect our privacy, but I don't respect people's privacy — that's why I do the hot topics."
Williams knows the attention, wanted or unwanted, comes with the territory of being who she is, and she seems prepared to roll with it and try to move on. As she sees it, she's turning the tables.
"Look, my husband had a full baby with a woman he was involved with for 15 years … where I was cooped up only to be a show pony," she told People. "Now, I'm living my life."