Who Is Meghan Markle's Dad and Why Is He so Controversial?
It's no secret that Meghan Markle and her dad, Thomas Markle Sr., have had a bit of a rocky relationship. When it comes to the Duchess of Sussex, Thomas does not seem to know when to keep his mouth shut.
However, all of that has seemed to change once she announced her pregnancy. He had made a couple comments about how he was excited to hear the news Meghan was going to be a mother, but other than that, he has kept pretty quiet lately.
Many people, including Thomas, hoped the birth of his new grandchild would help to mend his relationship with his estranged daughter. Although, there hasn't been any evidence of that yet. In fact, most people believe that having a new baby will mean Meghan will have even less time and energy to try and fix her and her father's broken relationship.
So, just what exactly has Thomas Markle done to make his daughter not want to see him anymore? Here is the full story of this controversial father.
Meghan and Thomas' relationship hasn't always been rocky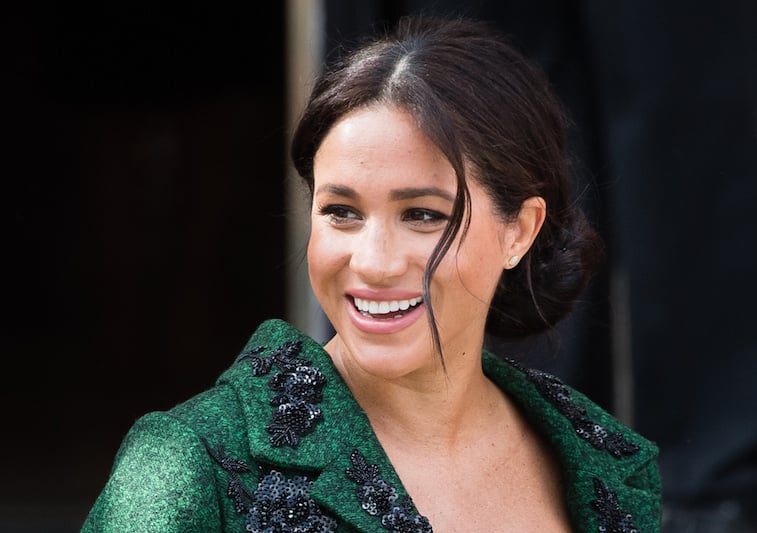 Thomas Markle separated from Meghan's mother, Doria, when Meghan was very young. Even though her parents were not together, they both took a very active role in their daughter's life.
Thomas was a lighting specialist for a television production company and had worked for many years behind the scenes of the hit '90s sitcom, Married…with Children. Meghan once said that she had fond memories of being on the television set with her dad and it is what had made her want to become an actor.
For the most part, Meghan had a good relationship with her dad while she was growing up. When she was just a kid, he had won the lottery and used the money that he won to send her to an upscale private school. She would stay with her dad during the week so that she could attend school. They had seemed to have the perfect father-daughter relationship.
Thomas and the paparazzi
After Meghan and Harry got engaged, things seemed to be going pretty well. Meghan was about to marry the man of her dreams in front of her friends, family, and the world. She had envisioned her mom sitting in the front row and her dad walking her down the aisle at her wedding.
While her mom was front and center at the wedding with joy filling her heart and tears streaming down her eyes, her dad was noticeably absent.
So, where was Meghan's dad? He was at his home suffering from a heart condition. However, even before his health took a turn for the worst, he and Meghan had already decided that he would not attend the wedding.
While Meghan was coordinating with a wedding planner and picking out the perfect dress for her big day, her father was busy staging photos that made him look as if she were gearing up to make the trip across the pond. He then sold the pictures to different news outlets.
Some of the photos showed him shopping for a nice suit, reading books about Great Britain, and even looking up images of Harry and Meghan on the internet.
Thomas said that he had first lied to Meghan and Harry about staging the photos. However, he later admitted to them that he did hire a photographer to take the photos and many people believe that the actual reason that he did not attend the wedding was that he was too embarrassed to show his face around the royal family.
He broke a very important rule
After the truth came out about the photos, Thomas went on Good Morning Britain to apologize for the incident. It was a nice gesture, unfortunately, he talked about more than just the photos. During his interview, Thomas had revealed what Prince Harry's opinions were about Donald Trump and Brexit.
While this may have not seemed like a big deal to Thomas at the time, the royals are not allowed to voice their public opinions about any political issues. The fact that Thomas had revealed Prince Harry's feeling about not only British politics but American politics as well, was definitely frowned upon by Harry's entire family.
Why is Thomas Markle so controversial?
Thomas may have been a very loving and hands-on father while Meghan was growing up, but since she has become the Duchess of Sussex, his presence hasn't done her any favors. Not only has made money off of exploiting his daughter and spilled some forbidden secrets about her husband but he also just can't seem to keep his mouth shut for more than a few months at a time.
When Meghan had found out that her father was talking to the media and telling them lies about her, she had written him a very heartfelt letter that begged him to stop talking to the media.
How did Thomas respond to that letter? He released the letter to the public and then asked if she and Harry would participate in staging another photo with him, only this time the three would look like a happy and emotionally healthy family.
"I wish we could get together and take a photo for the whole world to see," Thomas had said to his daughter. "If you and Harry don't like it? Fake it for one photo and maybe some of the press will shut up!"
It seems like Thomas Markle has a hard time knowing when to quit while he is ahead. He hasn't been seen staging any photos or talking to the media lately, so maybe his quite streek will continue on for a little longer and he and Meghan will finally get a chance to mend their relationship in private.