Who Is Meghan Markle's Female Bodyguard?
Meghan Markle has had to deal with a ton of changes in her new royal life. Having a massive staff surrounding her at all times is just one of the many concessions that she's had to make. Though Markle was in the public eye way before marrying Prince Harry as an actress on the USA drama, Suits, her new plush status as a royal means that she is vulnerable to the public in a way that she has never been before.
Along with assistants, housekeepers, and an eventual nanny for her unborn baby, Markle also has bodyguards flanking her every move. Though the duchess and Prince Harry are incredibly approachable and love to interact with everyday people, they still always have a ton of security around them for protection. Now, it looks like the newly pregnant Markle has an extra special security agent assigned to her detail.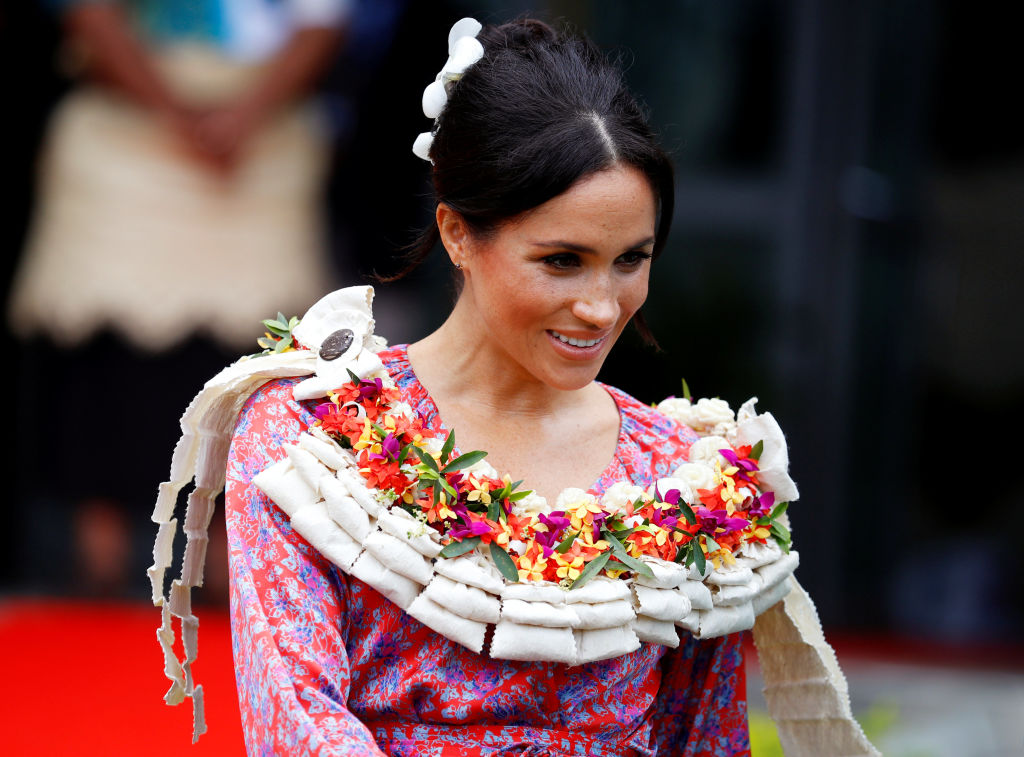 A small scare in Fiji
Recently while on her first royal tour with her husband, Markle made a stop in Fiji. During her trip, Marvel visited the Suva, Fiji, indoor market where she was supposed to chat with merchants for about 20 minutes. Unfortunately, an unexpected massive crowd at the market caused a bit of a scary situation instead. Markle had to cut her visit short by less than half the time when the crowd became too large to navigate safely. Luckily, her personal wonder woman stepped in to save the day. CNN reported, "The bodyguard, who Kensington Palace refuses to release the name of, even had to rush the duchess out of a crowded market yesterday due to a "security risk."
WATCH: Meghan visits Suva market. pic.twitter.com/ecONKFc4kd

— Emily Andrews (@byEmilyAndrews) October 23, 2018
Apparently, the duchess' new bodyguard has been by her side for the past three months, just shortly after her wedding. The unnamed guard, replaced Prince Harry's former head bodyguard, Sgt. Bill Renshaw. Sgt. Renshaw actually retired from his duties after 30 years of service.
Markle isn't the only royal to have a female bodyguard by her side. Duchess Kate Middleton's female bodyguard, Sgt. Emma Probert has been within arms reach since Middleton, and Prince William got engaged way back in 2010. It's great that Markle will have a trustworthy figure by her side especially as she is bringing new life into the world.
The hefty cost of security
While most of us are just as enamored with Markle as the royals are, there are some who wish ill-will on the Duchess of Sussex. Since Markle is mixed-race and has more liberal-leaning views especially when it pertains to women's rights, she has become a target.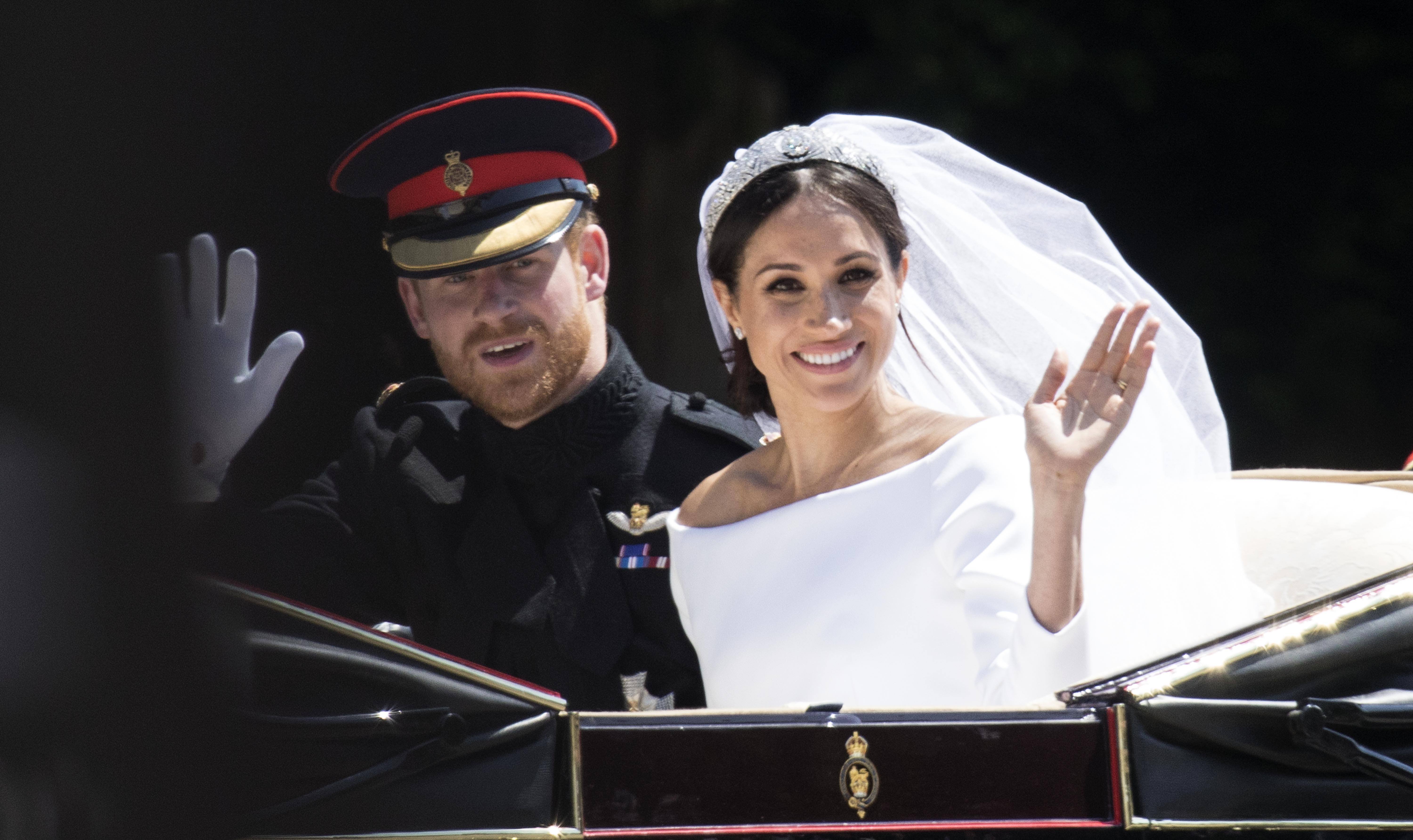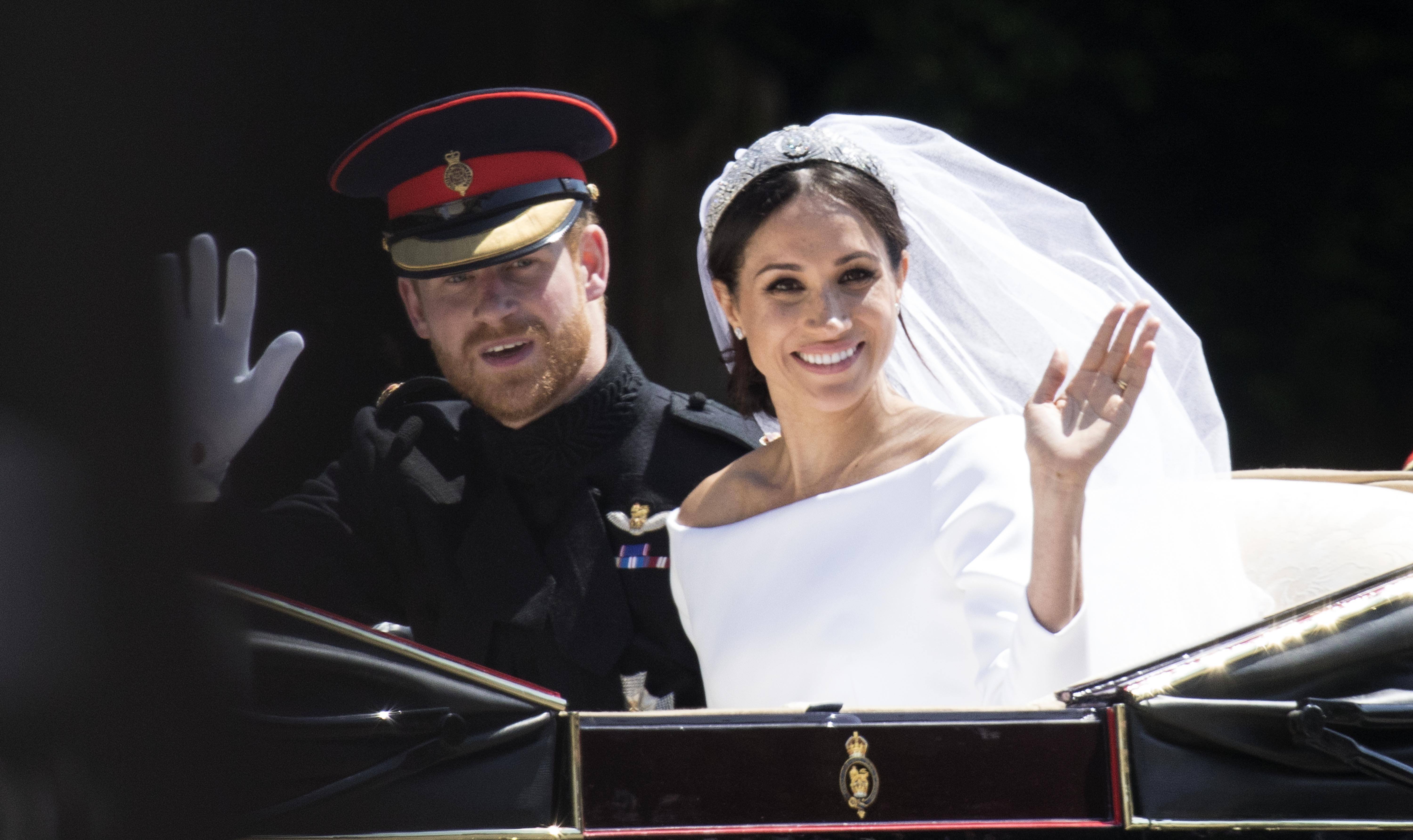 On Markle and Prince Harry's wedding day, a massive chunk of their $48 million budget when toward security. The duo hired snipers, undercover police, military tech, and employed drones to make sure that they and their family and friends were kept safe on their big day.
You can never be too careful these days.