Who is Megyn Kelly's Husband?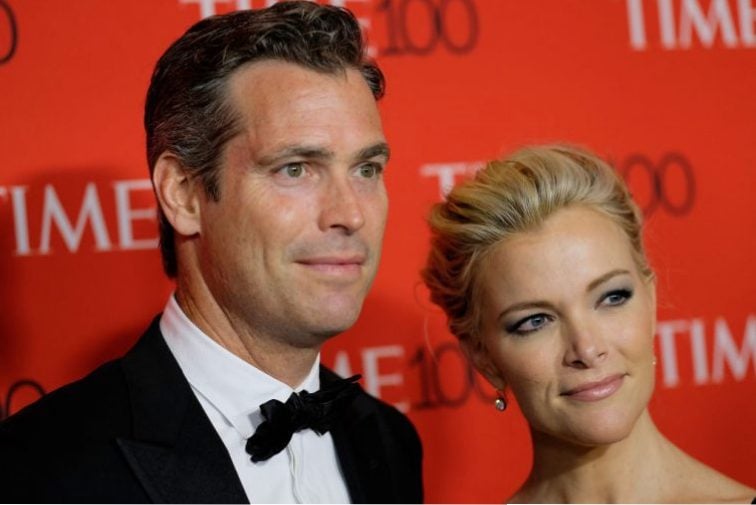 TV host Megyn Kelly is no stranger to controversy but her latest comments about "blackface" may have gotten her NBC morning show canceled.
Kelly's remarks came on Oct. 23, 2018, during a segment on Megyn Kelly Today while discussing Halloween costumes with a panel when she asked, "What is racist? Because you do get in trouble if you are a white person who puts on blackface on Halloween, or a black person who puts on whiteface for Halloween. Back when I was a kid that was OK, as long as you were dressing up as, like, a character."
While her on-air antics are well-documented, not much is known about her life off camera and details about her marriage are a bit of mystery. Kelly's actually been married twice and was ready to break up with her second husband after he almost killed her dog.
Here's more on that and everything else you need to know about Megyn Kelly's husband, plus if her latest controversy means the end of her time at NBC.
Who Kelly's husband is?
Kelly's husband is novelist Douglas Brunt. He is a Philadelphia-area native and the former CEO of Authentium, Inc. He left the tech company in 2011 to focus on writing full time and became a New York Times best-selling author.
Brunt and his wife met on a blind date and started seeing each other regularly after that. But she almost ended things after he nearly got one of her dogs killed.
While walking her two dogs one night he accidentally lost control of the leashes which led to the Shih Tzu running off and almost getting hit by a car. Kelly and Brunt then got into a huge fight and she wasn't sure if she ever wanted to see him again. A few days later though they talked things through and in September 2017 he popped the question and she accepted.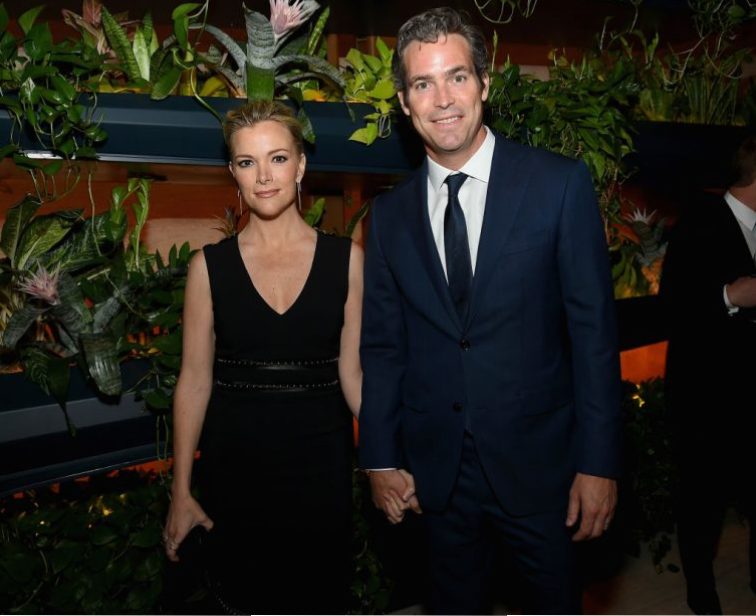 They tied the knot on March 1, 2008, and today have three children together.
It's not her first marriage
Before Brunt won her over, Kelly was married to Dr. Dan Kendall from 2001 to 2006.
After their marriage ended, Kelly did an interview in which she said she had been "betrayed" by someone before she met her current husband. In 2015, Dr. Kendall spoke to the Daily Mail Online and denied ever being unfaithful to his ex-wife.
"I can say with 100% certainty that I was completely faithful to Megyn," he said. "When she made that comment about it not being in her current marriage it irritated me a bit because it seemed like she was suggesting it was me. I texted her at the time and she apologized," he said, before adding, "I think I was a good husband. I have a tremendous amount of respect for Megyn and I still like her as a person. I just want what is best for her and her family."
The future of her morning show
News of Kelly's blackface comments lit up social media Tuesday and after public outcry and disappoint expressed by fellow NBC anchor Al Roker, Kelly apologized for what she said. She did so in an email to her colleagues and on-air. Her mea coupla, however, may be too little too late.
Two days after her remarks, People reported that multiple sources with knowledge of the situation claimed that NBC had already made the decision to pull the plug on Megyn Kelly Today.
"They're contacting the staff and reassigning everyone today. Everyone's being told that they still have a home here, but it won't be on Megyn's show," one source said. "They haven't made an official announcement about the show, but everyone knows what it means when they're being moved somewhere else. The show is clearly over."
Another insider noted that NBC has not fired Kelly from the network but figured it was best to end her show.
Check out The Cheat Sheet on Facebook!