Who is Miranda Lambert's Band the Pistol Annies?
Miranda Lambert is one of the biggest country stars of this generation. She is famous for her hit singles like "Gunpowder & Lead," "White Liar," "The House That Built Me," "Over You," and "Vice."
While people know Lambert mostly as a solo artist, she has actually been a part of a group before. Many years ago, Lambert and two other female country artists formed a band called the Pistol Annies.
Read on below to learn more about the Pistol Annies and why such a group like this is important in the country music scene.
How the Pistol Annies were formed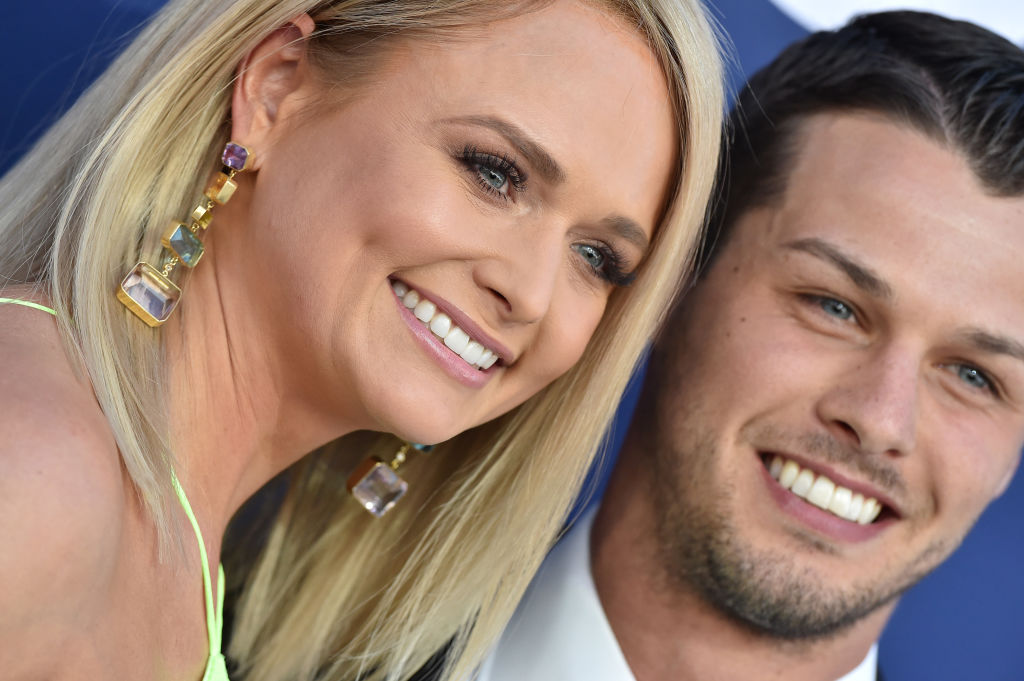 The Pistol Annies began when Lambert and another musician, Ashley Monroe, started hanging out together. The two women would write songs and play music with each other. They decided to form a group together and called up Angaleena Presley, who they were both fans of, to join their band.
"[Ashley] and I became best friends right off the bat when we realized what each other were about, and we were just kindred spirits. She's how I met Angaleena," Lambert once told CMT.
Presley added: "It's almost like we were sisters in another life. There's just this known connective thing that's we've had since the first time we all met."
The three women have a lot of respect for and are constantly uplifting each other. With country music still dominated by male artists, Lambert shared that "this band is so important to me and for female music and perspective."
The Pistol Annies made their debut in 2011
The Pistol Annies released their first song, "Hell On Heels," in 2011 along with their debut album of the same name. They did not do a lot of promotions for the releases, but the single and album still managed to sell hundreds of thousands of copies and chart high.
Later in the year, they also sold out three headlining shows.
In 2013, the Pistol Annies returned with a song called "Hush Hush" and an album called "Annie Up." Although they sold fewer copies this time around, the trio still received a lot of positive reviews and high chart placements.
The Pistol Annies took a break in 2013
Even though they were supposed to promote their second single and album, the Pistol Annies suddenly canceled their tour dates in mid-2013 and went their separate ways. Lambert, Monroe, and Presley then worked on their own solo careers instead.
A year later, Presley confirmed that the band was on hold for now. She told FOX411 Country: "We've decided at some point we'll be Pistol Grannies together but we just had to make a choice and decide, you know, when Ashley and I didn't have that much going on it was easy to coordinate our schedules. We just had to take a little break but never say never."
The Pistol Annies came back together in 2018
True to their promise, the Pistol Annies did not stay separated forever.
They returned in 2018 with a sassy lead single called "Got My Name Changed Back" and an album called "Interstate Gospel." As always, the Pistol Annies were well-received by fans everywhere and their new music attracted a lot of attention.
"Got My Name Changed Back" came a few years after Lambert went through a high-profile divorce from Blake Shelton. It is a song about reclaiming one's identity after being married.
Speaking to The Guardian, Lambert shared that she enjoys making honest music about her life with Monroe and Presley. Lambert said: "We sing harsher things; put a three-part harmony on it and it sounds kinda pretty. You're sassier with your two sisters by you."
Presley also added: "It's easier for us to invest in each other's stories than if you're on Music Row and some guy is [telling you what to do]. We know everything about each other: darkness, best, all in between. It's blood harmony."
In late 2019, the Pistol Annies took their music on the road as an act on Miranda Lambert's Roadside Bars and Pink Guitars tour.