Who Is Olivia Jade? Lori Loughlin's Daughter Caught Up in College Admissions Scandal
The news of actress Lori Loughlin's involvement in a college admissions scandal has drummed up plenty of attention for her daughter, Olivia Jade Giannulli, who attends the University of Southern California (USC).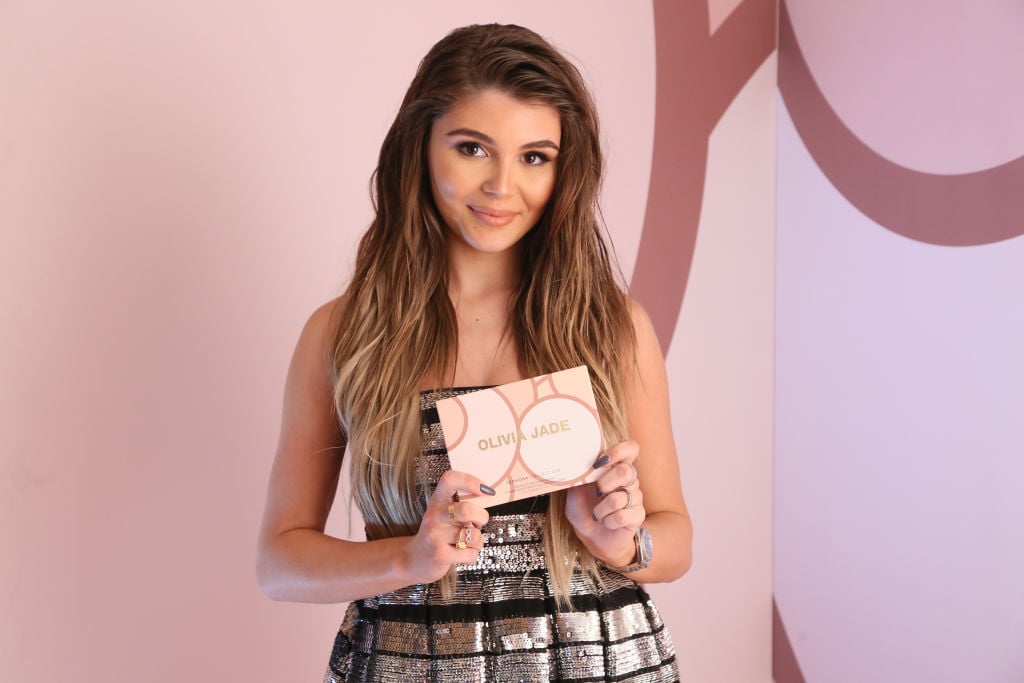 What is the college admissions cheating scheme?
Loughlin, her husband Mossimo Giannulli, actress Felicity Huffman and over 40 individuals were allegedly involved with the college admissions scandal, with Huffman and Loughlin both charged with conspiracy to commit mail fraud and honest services mail fraud.
Specifically, court documents revealed that Loughlin and her husband "agreed to pay bribes totaling $500,000 in exchange for having their two daughters designated as recruits to the USC crew team — despite the fact that they did not participate in crew — thereby facilitating their admission to USC."
Who is Olivia Jade?
Olivia Jade is more than just a student caught up in the college admissions bribery scandal making headlines. She's also a popular YouTuber — a beauty vlogger who has grown her YouTube following to 2 million subscribers and 1.3 million followers on Instagram.
Olivia first launched her YouTube channel back in 2014 when she was 13 and steadily grew her subscribers in the first year to 500,000 with her makeup tutorials. In addition to beauty, she also covers fashion, fitness, and vlogs about her everyday life.
Olivia explained to People in 2017: "I started getting older, I found YouTube, I started looking at makeup tutorials and the rest is history. But my page isn't just beauty, it's also lifestyle… I'm still in high school, so I'm just trying to be a relatable teenager."
Olivia came under fire for her comments about college
Before heading off to college, Olivia answered some questions in one of her YouTube videos and not everyone was thrilled about her answers, which smacked of privilege.
She explained of her upcoming college schedule: "I don't know how much of school I'm gonna attend. But I'm gonna go in and talk to my deans and everyone, and hope that I can try and balance it all. But I do want the experience of like game days, partying…I don't really care about school, as you guys all know."
In response to the backlash, she apologized in a follow-up video, explaining: "I said something super ignorant and stupid, basically. And it totally came across that I'm ungrateful for college — I'm going to a really nice school. And it just kind of made it seem like I don't care, I just want to brush it off.  I'm just gonna be successful at YouTube and not have to worry about school. I watch it back and…I'm really disappointed in myself."
She added: "I'm not trying to come out here and defend myself or anything, I just genuinely want to say I'm sorry to anyone I offended by saying that."
She recently explained why her parents wanted her to go to college
Earlier this month, Olivia Jade stopped by The Zach Sang Show where she was asked why she would attend college since she's a popular and successful YouTube star.
She explained during the interview: "Mostly my parents really wanted me to go because both of them didn't go to college. I'm so happy they made me go. That sounds so terrible. They didn't make me. My sister goes to the same school and we're pretty much inseparable. So it was nice following in her footsteps a little bit."