Who Is Ozuna? Catch His Performance at the Macy's Thanksgiving Day Parade
If you've seen any awards shows lately or you've watched the Macy's Thanksgiving Day Parade, one artist you've likely seen is Ozuna. Who is Ozuna? Here's everything Showbiz Cheat Sheet knows about the singer.
Ozuna's rise to fame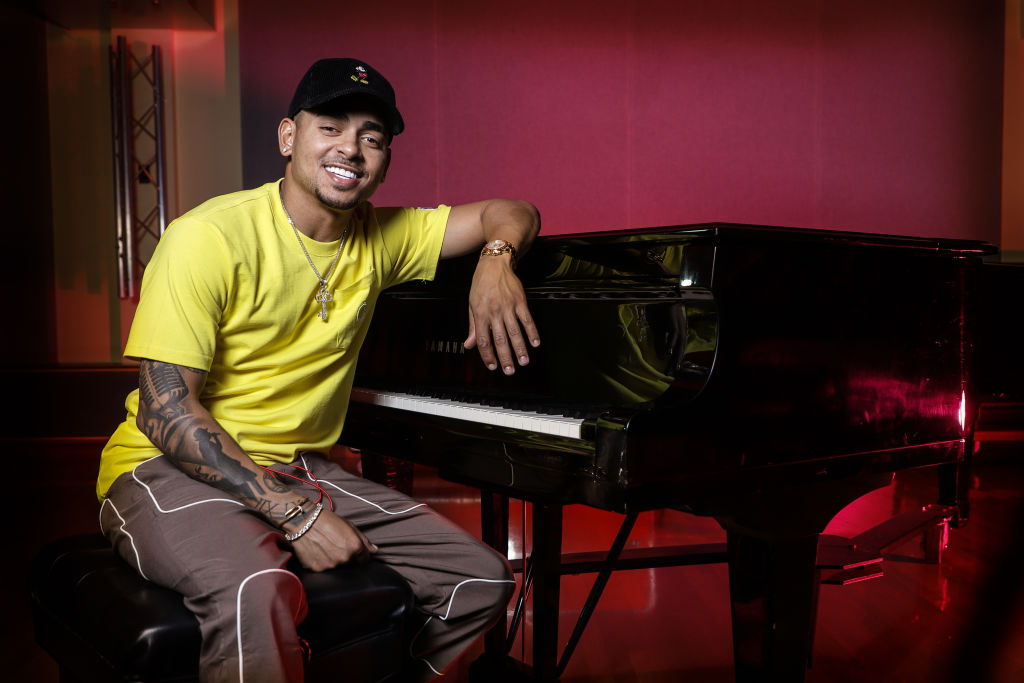 Ozuna, born Juan Carlos Ozuna Rosado, is a Latin trap and reggaeton singer of Puerto Rican and Dominican descent. He made his debut in 2012 with the song "Imaginando." Before his career took off, he used to perform under the name J Oz. Two years later, Ozuna signed a recording contract with Golden Family Records.
In 2016, Ozuna performed on the single "La Ocasión." He also released a remix featuring Daddy Yankee titled "No Quiere Enamorarse." The following year, Ozuna landed a recording contract with Sony Music Latin.
Why is Ozuna famous?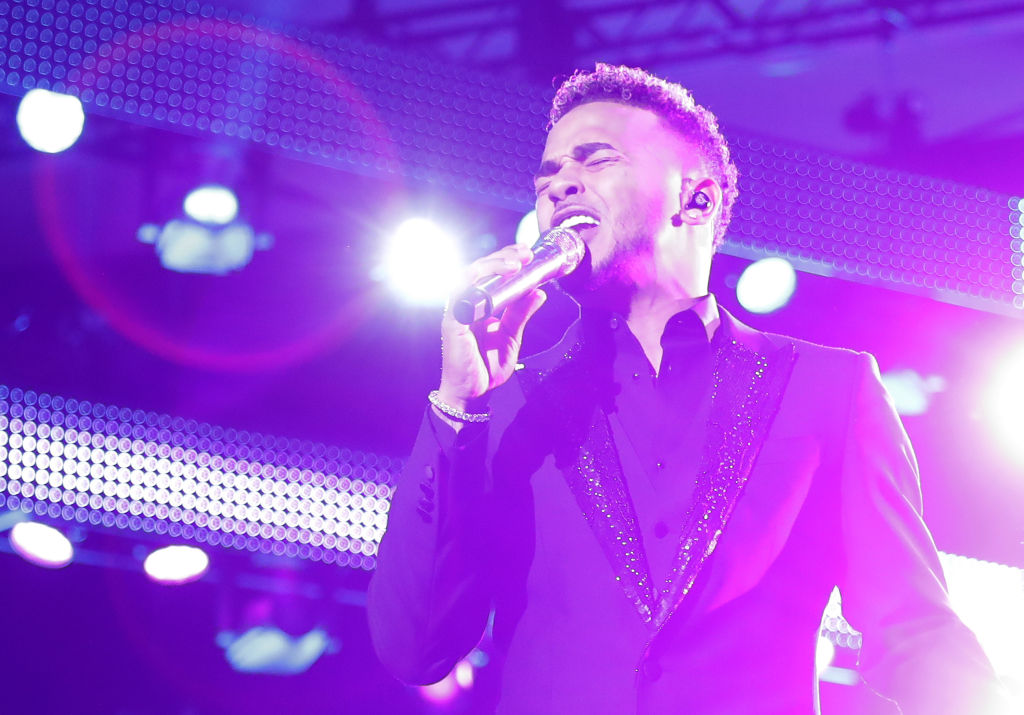 Ozuna is known for creating music that has a positive message. Many like his music because he reportedly chooses not to use profanity. Ozuna, who has two young children with wife Taina Melendez, says he does not want to produce songs that contain expletives or have negative messages. "I sing what society lives in general, " he told "Billboard" during a Facebook Q&A. "I have a daughter, I have a wife, and I would never sing something offensive to others — or specifically to offend any women."
One of Ozuna's biggest crossover hits is the song Taki Taki, which was a collaboration with Cardi B, Selena Gomez and DJ Snake. Ozuna has also done a collaboration with Cardi B on the songs "La Modelo" and "Ahora Dice (Real Hasta La Muerte Remix)."
Ozuna's awards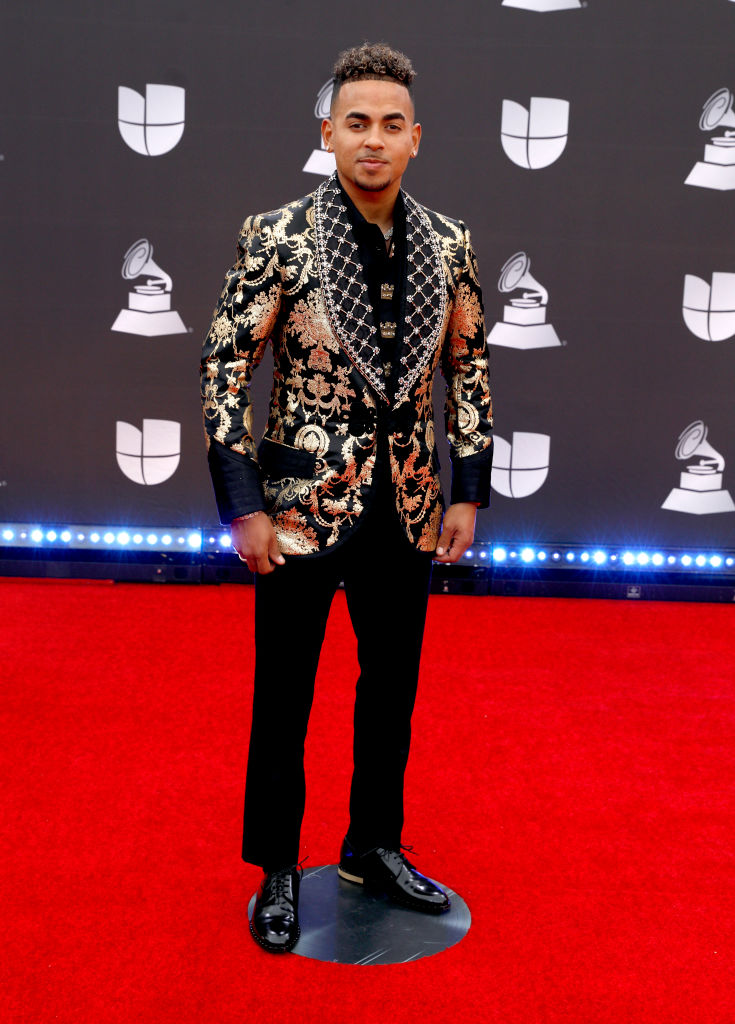 The Latin trap/reggaeton artist has received many awards. In April, Ozuna received an impressive 11 awards at the Billboard Latin Music Awards, making him the most-awarded artist in a single night in Billboard Latin Music Awards history, according to New York Post. One of those trophies was for the artist of the year category. Ozuna is now referred to by some as "the new king of Reggaeton." Latin artist Daddy Yankee has held this title for many years.
Ozuna's 'Odisea'
In 2017, Ozuna released his debut album, "Odisea," which "Rolling Stone" named Latin Album of the Year. "Odisea" received recognition for remaining in the No. 1 spot on Billboard's Top Latin Albums chart for the longest amount of time. By March 31, 2018, his album spent 30 consecutive weeks on the chart, reports "Billboard." By August 2018, "Odisea" had the distinction of passing Selena's "Dreaming of You," for second-most weeks at No. 1 on Billboard's Top Latin Albums chart, according to the publication.
Selena's "Dreaming of You" remained in the No. 1 spot for 44 weeks in 1995 and 1996. Gloria Estefan's "Mi Tierra" was No. 1 for a whopping 58 weeks from July 1993 to September 1994.
Ozuna's Macy's Thanksgiving Day Parade performance
Ozuna is set to perform at the 2019 Thanksgiving Day Parade. The artist told "New York Post" he is thrilled about the opportunity and will be bringing his wife and children from Puerto Rico so they can celebrate Thanksgiving with him. He told the publication he looks forward to riding on top of the float. "That's a dream, because I've seen it on TV for years. And now I'm going to perform. That's awesome! So, I'm going to bring the best energy."
Additional performers who will be at the Macy's Thanksgiving Day Parade include Miranda Lambert, TLC, Ciara, Black Eyed Peas, Idina Menzel, That Girl Lay Lay, Lea Michele, and Chicago.
Read more: Who Is Bad Bunny?
Check out Showbiz Cheat Sheet on Facebook!