Who Is Pamela Adlon From 'Better Things' and What Is Her Net Worth?
Better Things fans held their breath that the show wouldn't return after Louis C.K. was fired from FX. But the show's co-creator, Palmela Adlon forged ahead to deliver an even higher level of insightful comedy the show promised from the series opener.
Louis C.K. was fired by the network after being accussed of sexual misconduct in November 2017, IndieWire reports. C.K. and Adlon collaborated on most episodes of Better Things. At the time Adlon said she felt as though the show, which wrapped season 2, was left dangling from a precipice. The two not only collaborated professionally, but they were also friends.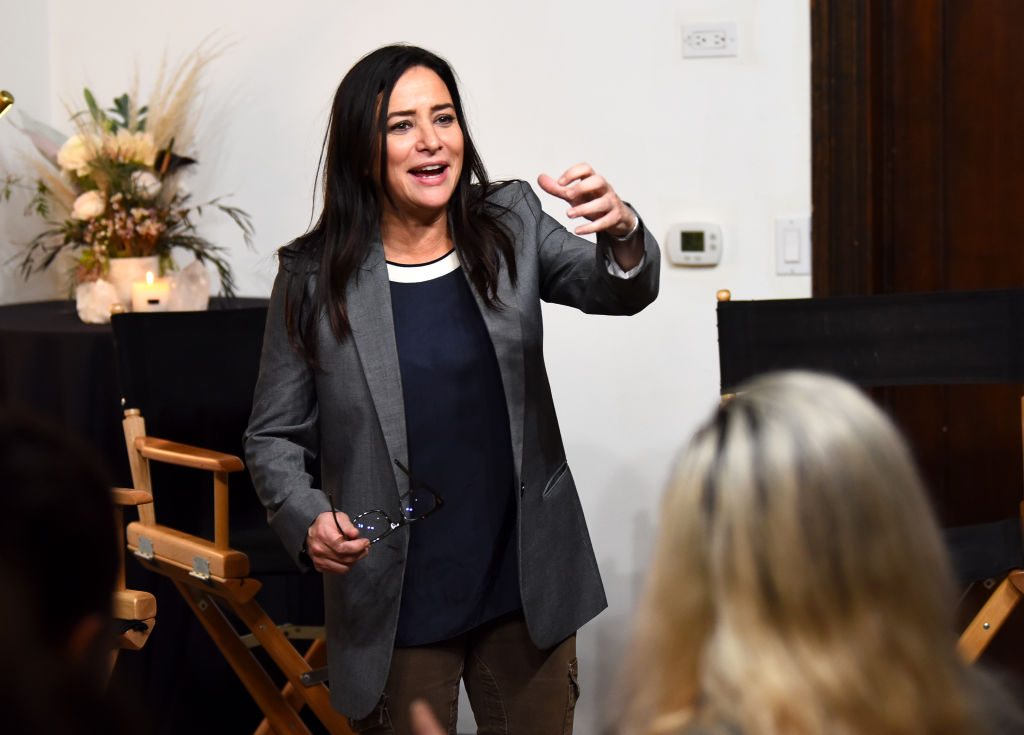 Season 3 certainly delivered as reviews like Vanity Fair asserted that the show is even better now. "The vignettes that compose Season 3 bring the audience into the rich chaos of the Fox family even more than Seasons 1 and 2 did." So who is the woman at the head of the show and how has she made her money?
Adlon has a lengthy resume
She launched her career portraying little sister "Dolores" in Grease 2 in 1982 when she was a teenager herself. She then went onto appear in a number of popular series including The Facts of Life, Night Court, Growing Pains and The Red Foxx Show.
Adlon worked steadily throughout the 90s. She appeared as one of Lloyd Dabbler's "well-intentioned" friends in the iconic film Say Anything. Plus she lent her voice to a number of animated shows and series. In fact, she is often cast to do male or boy voice overs because of her deep, raspy voice.
Voice acting roles include Phineas and Ferb, Pound Puppies, Bob's Burgers, TripTank, and WordGirl to name a few. She also appeared in a Californication and also Louie. The series Louie was about "the life of Louie C.K., a divorced comedian living in New York with two kids."
She's been steadily working since age 9
Adlon told NPR she finds recent success humorous. The writer-actress says she's been working since childhood but now her career is heating up. ""Why am I not on the scrap heap, why did everything start happening for me at 50?" she asks. "Isn't that crazy? You have to work very, very hard. I've been working since I'm 9 years old."
Consistent, hard work has certainly paid off. Adlon is worth a reported $16 million, according to Celebrity Net Worth. She discussed with Terry Gross on NPR's Fresh Air about sexism and success for women in Hollywood. "And so then I turned 50, and I have my own show."
She says that suddenly, "it's a whole new world for me professionally, you know, with all the different jobs that I do. And my show – it is a wonderful – I love my show. It's beautiful. I can tell these stories in an artful, cinematic way. It has great music, great actors. But also, my show is the story about me and how I know that people are excited. You know, this lady's been kicking around in this business since I'm 9 years old, and she hits it big at 50."
Check out The Cheat Sheet on Facebook!