Who is Patrick Mahomes' Girlfriend, Brittany Matthews?
If you're a football fan chances are you probably heard of Kansas City Chiefs quarterback Patrick Mahomes. The signal caller was drafted by the Chiefs in the 2017 NFL Draft and has been nothing short of sensational since being named the starter prior to the 2018 season.
While Mahomes has been making headlines for his play on the field his girlfriend, Brittany Matthews, recently made headlines when tragedy struck her family while they were attending one of Mahomes' games at Arrowhead Stadium. Here's more on that plus a few interesting facts about the woman the star athlete is dating.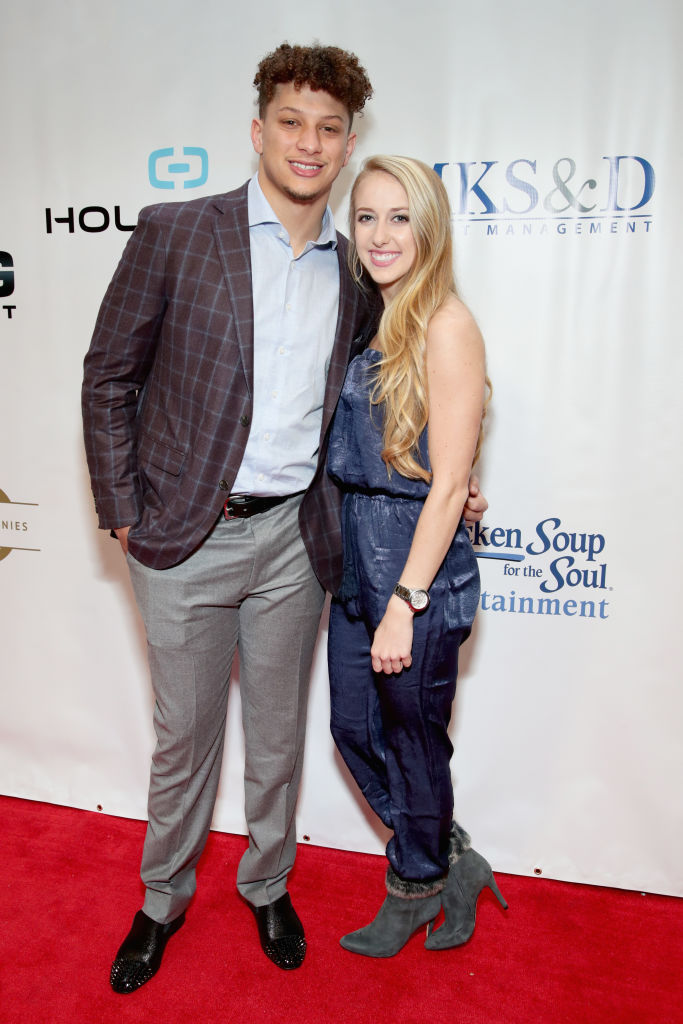 Mahomes and Matthews are high school sweethearts
Mahomes and Brittany are high school sweethearts and have been dating since they each attended Whitehouse High School in East Texas.
The two continued their relationship even after they decided to go to rival colleges. Mahomes chose Texas Tech University in Lubbock and Matthews enrolled at the University of Texas at Tyler. These days they live in the Kansas City area and Matthews is often seen cheering her man on at his home games.
Matthews was also a professional athlete
Mahomes is a professional athlete now but his girlfriend was one as well. She was so good at playing soccer in college that she went on to play professionally for an Icelandic soccer team.
"I didn't even see myself playing college soccer when I graduated high school," Matthews previously told Tyler Morning Telegraph. "However, I ended up coming to UT Tyler to play soccer because it was close to home and I knew a few girls that played here that loved it and told me I need to join the family. So I did, and these last four years have made me fall in love with soccer all over again and want to go on and play professional soccer.
"Every coach I have had at UT Tyler made a huge impact on my love for this game and my decision to play professional soccer. An opportunity opened up for me in Iceland and I could never pass up such an amazing experience to go do what I love."
Today though, Matthews has moved on from her professional soccer career and has founded her own personal training business called Brittany Lynne Fitness.
Matthews' stepfather died attending a Chiefs game
https://www.instagram.com/p/BqDyz8Oh5YO/
Tragedy struck Matthews' family on Nov. 11, 2018, when her stepfather, Paul Massey, attended one of Mahomes' games at Arrowhead Stadium to see the quarterback take on the Arizona Cardinals. However, Massey never got to see the contest as he collapsed outside the stadium during the pregame. Paramedics were called to the scene and Massey was taken to a local hospital where he passed away.
Mahomes was told about Massey's death after the game and skipped his postgame media availability to be with Matthews and her family at the hospital.
"I didn't know about it until after the game," Mahomes told Yahoo Sports several days later. "Coach [Andy] Reid actually told me in the tunnel after the game and it was shocking … He was a great man and he was a great stepdad for Brittany. She's back home now with her mom and her family. I'm still sending my prayers to them."
Read more: Who is Baker Mayfield's Fiancee, Emily Wilkinson?
Check out The Cheat Sheet on Facebook!