Who Is Queen Elizabeth II's Favorite Grandchild?
England's longest reigning monarch, Queen Elizabeth II, has several grandchildren and while she obviously loves them all she reportedly has a favorite.
Playing favorites with grandchildren may sound a little odd, but it's actually not that uncommon for the royals to do so. After all Her Majesty's mom, the Queen Mother, who died in 2002, was very close with and preferred Prince Charles over his siblings Princess Anne, Prince Andrew, and Prince Edward. In turn, Charles absolutely adored his grandmother and got along better with her than his own mother.
So out of Queen Elizabeth's eight grandchildren, who is her favorite? Is it Prince William? Prince Harry? Princess Eugenie? Or one who isn't in the spotlight as much?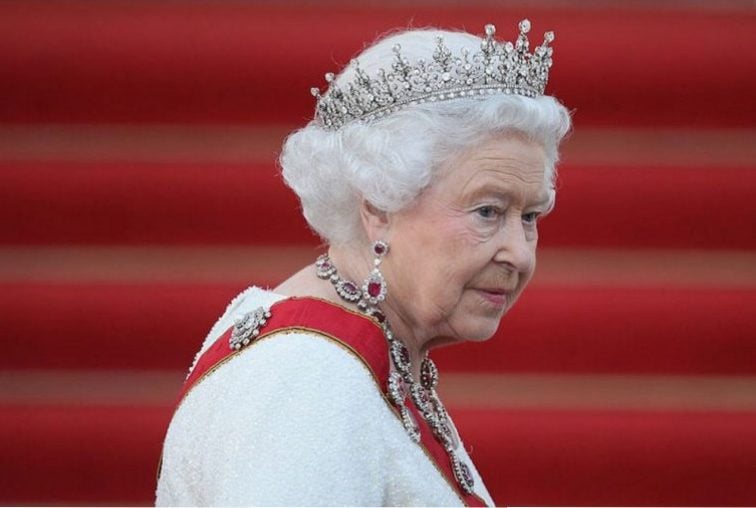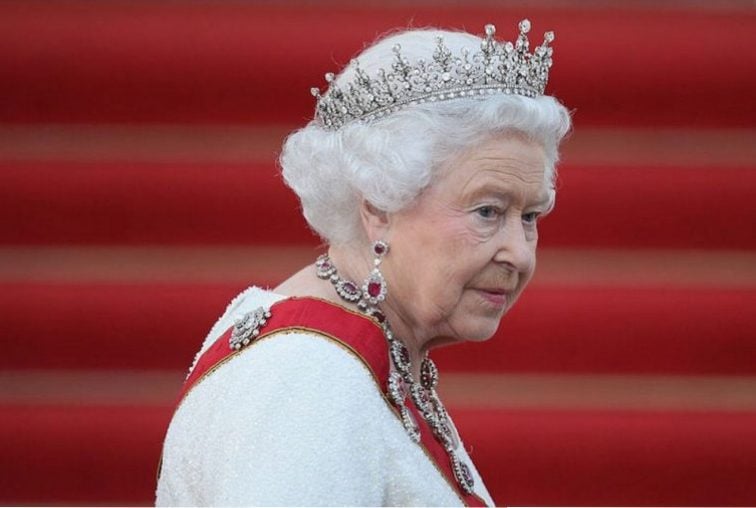 Prince William and his grandmother have a tight bond as she has mentored him most of his life for the day when he will take the throne. But being prepped for such a huge responsibility makes the nature of their relationship much more serious than it is with her other grandkids.
As E! News royal correspondent Melanie Bromley put it, William and the queen's relationship is "half family and half business."
Prince Harry, on the other hand, has shown over the years that he has a more relaxed and fun relationship with her as they have been photographed laughing and joking with one another many times. Speculation about Harry being the favorite really hit a fever pitch in late 2017 when eagle-eyed royal watchers observed something they believe pointed to this during Her Majesty's annual Christmas address.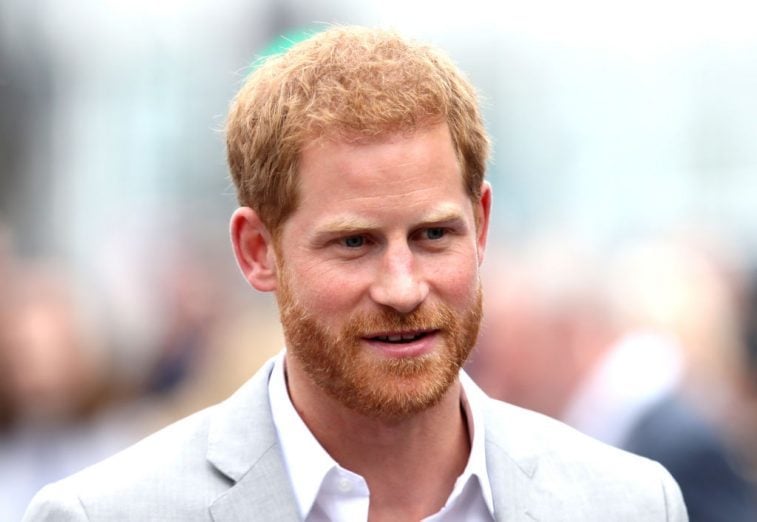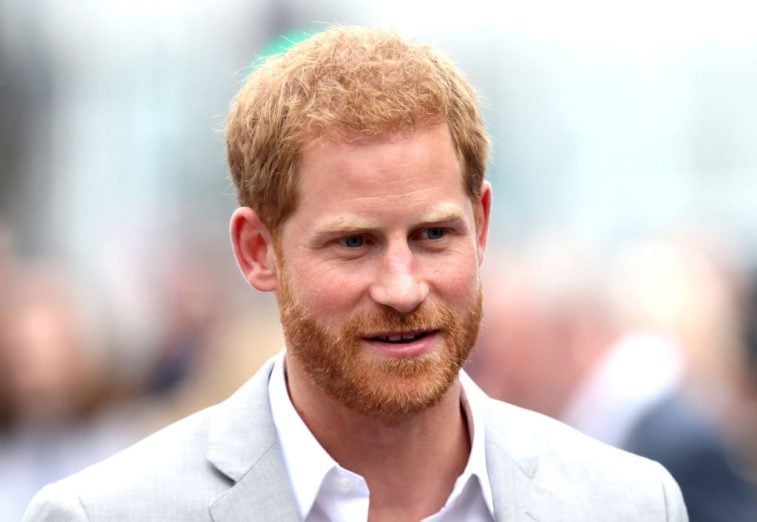 During Queen Elizabeth's televised message, viewers took notice of the photos displayed in the background. They were of herself with Prince Philip, Charles with Camilla Parker-Bowles, her great-grandchildren Prince George and Princess Charlotte, and Prince Harry with Meghan Markle but no sign of William and Kate Middleton. Of course, she has quite a large family and there was only so much space for framed portraits on the end tables, however, that didn't stop many from assuming since Harry was her only grandchild pictured, he's surely her favorite.
There's also the fact that Queen Elizabeth broke royal tradition by allowing Markle to attend the royal family's Christmas Day service and dinner at the Sandringham estate before they were married. Moreover, she was present for and supported Harry's marriage to Markle even though the former actress is a divorcee. In 2005, when Prince Charles and Parker-Bowles married after they each had gotten divorced, the queen did not attend their ceremony.
But wait, before we decide that Harry is the hands-down favorite, we have to consider her grandson, Peter Phillips, who the British media actually refers to as "the Queen's favorite grandchild."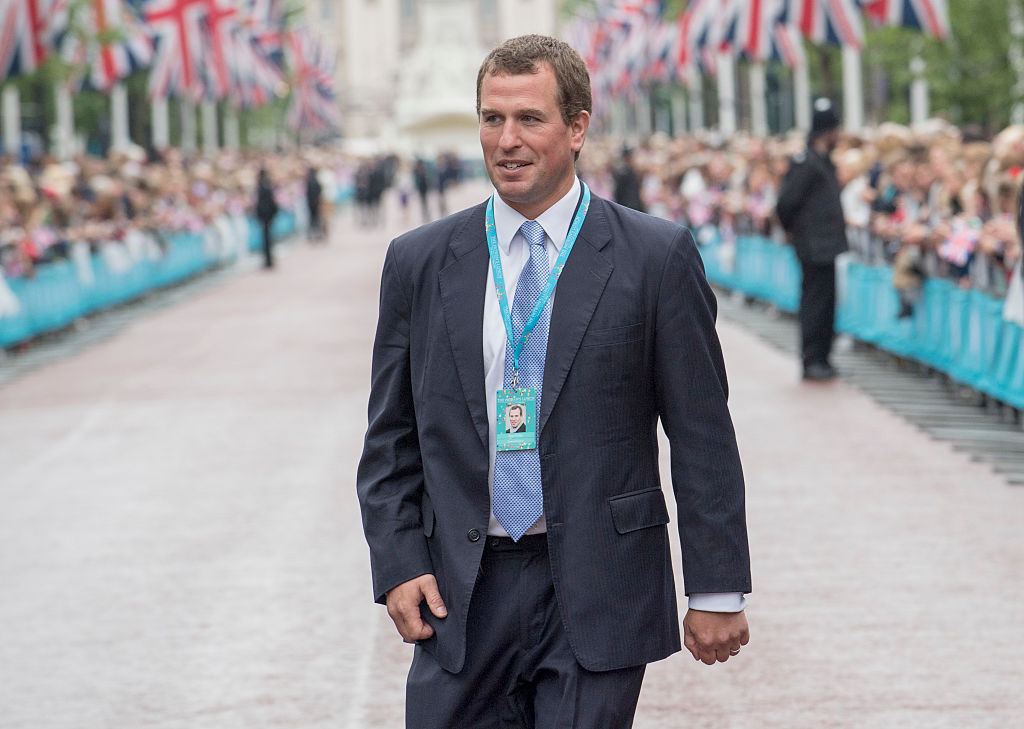 Phillips is the son of the queen's only daughter, Princess Anne, and is the oldest of all her grandchildren. Therefore, it's been thought that her very first grandchild, maybe her favorite as well. Because of a long-standing tradition, he was not born with a royal title but Queen Elizabeth offered to break that rule and give Phillips a "courtesy title" proving she had a soft spot for him. However, his parents ended up turning down that offer.
In the past, Phillips has talked about the tight-knit relationship he's always had with his grandmother. And, when he wrote a lengthy piece in The Telegraph about a special event he organized for her called "the Patron's Lunch," the press dubbed him her "favorite grandchild."
Moreover, in 2008, Her Majesty showed how forgiving she was of Phillips' actions following a major breach in protocol.
After marrying Canadian consultant Autumn Kelly, he sold their wedding photos to Hello! magazine for $500,000. The British public was outraged and couldn't believe that Phillips actually sold pictures of the royal family to the press. Princes William and Harry were reportedly very angry about the incident as well since some of the pictures had been taken without their knowledge. But the queen reportedly forgave Phillips for it almost immediately.
In 2010, Phillips' wife gave birth to the queen's first great-grandchild, Savannah.