Who is Rami Malek Dating, and How Long Have They Been Together?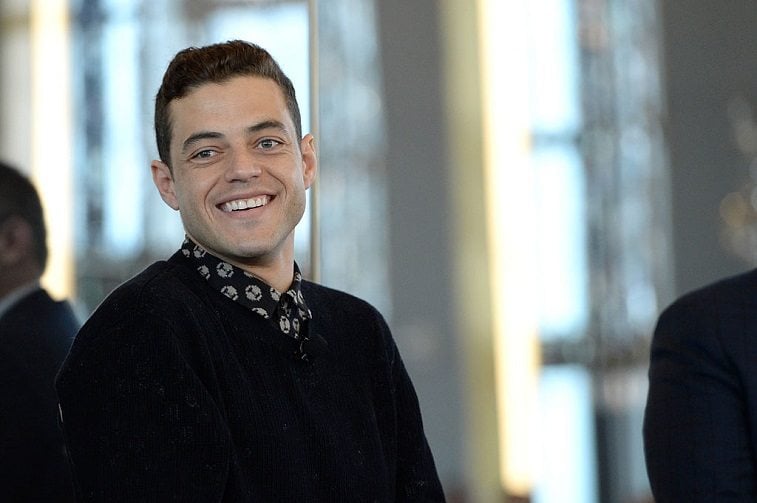 The acting career of Rami Malek is just now seeing its fullest potential as he makes the rounds winning awards for playing Freddie Mercury in Bohemian Rhapsody. While he's been very transparent in showing everyone how daring of an actor he is, his private life is usually more hidden.
For distinctive celebrities like Malek, it's best not to pry if they want their lives to stay undercover. Yet, we can't help but wonder who Malek is dating currently. With such a busy career, has he had any time to see anyone?
Malek joins a long list of eligible celebrity bachelors
You could almost start a celebrity edition of ABC's The Bachelor now with a long list of Hollywood bachelors, some keeping their lives behind the scenes. Malek is known for keeping things on the downlow about his love life.
At 36 years old, he no doubt receives a lot of nags from close friends or family about why he isn't married yet. All they have to do is look at how busy he's been as an actor to clearly see why.
After all, he's still acting on USA's Mr. Robot. During breaks, he's always filming movies. Bohemian Rhapsody was a long and intense shoot involving complex production techniques and tiring physical activity.
Despite this, are there any hints at all about whether Malek is involved with someone?
Some media outlets have scoped out a specific girlfriend
In January this year, Cosmopolitan did an article about Rami Malek's reported girlfriend. According to Cosmo, Malek is currently dating his Bohemian Rhapsody co-star, Lucy Boynton.
There's a litany of actors over the years who started dating their co-stars on the set of movies. Having Malek dating Boynton gives an eerie crossover parallel since she plays Mary Austin, Freddie Mercury's longtime muse.
A movie/reality crossover like this is sometimes surreal and often has people wondering if the actors fall in love with their characters rather than their true selves.
Well, evidence here seems to show otherwise.
Malek can't keep everything a secret
Outside of Malek's will to keep his life private, he does post on social media once in a while. He's posted selfies of his appearances on various talk shows. On Twitter, he's also posted about a few important causes he believes in.
It's been up to paparazzi to capture Malek's private life through a camera lens. As Cosmo reported above, he and Boynton appear to be serious, including a shot of them kissing passionately in London.
If you're not familiar with Boynton, you may know her from the film Sing Street and also a recent Netflix movie called Apostle. A beautiful actress, Boynton and Malek truly make a stellar coupling. Malek also isn't completely afraid of making their relationship obvious.
Malek mentions Boynton during an awards speech
We didn't see Malek mention Boynton when winning his awards for Best Actor at the Golden Globes or the SAG Awards. He did, however, manage to mention her at the Palm Springs International Film Festival Film Awards Gala when winning the Breakthrough Performance Award.
During his speech, Malek shouted out to Boynton and called her his confidante and love as seen in the YouTube clip above.
Considering the above gala in Palm Springs isn't televised nationally, Malek likely felt more comfortable giving this new relationship away. Let's keep in mind, though, Boynton is far from his only relationship with actresses.
Malek's previous actress girlfriends
A couple of years ago, Malek was dating his Mr. Robot co-star Portia Doubleday, despite breaking up quite quickly. Before this, he dated actress Angela Sarafyan whom he met on the set of one of the Twilight films.
All of these relationships seemed to only last a year. So far, he and Boynton haven't quite hit the year mark, but we hope they work out since they seem to have a lot in common. Should it not, Malek may end up like George Clooney and be a bachelor into his 40s, ultimately marrying someone out of showbiz (wisely).