Who Is 'Ready Or Not' Star Samara Weaving?
A new film, 'Ready or Not,' has just been released. Here's a look at star Samara Weaving, including her past roles and her famous relative.
Yet another fresh new face on the Hollywood scene is actress Samara Weaving. Despite bearing a remarkable resemblance to Margot Robbie, Weaving is undoubtedly her own star and has a fresh and exciting role to prove it. Here's a look at the performer, her history, and her brand new movie Ready or Not.
She's just getting started in Hollywood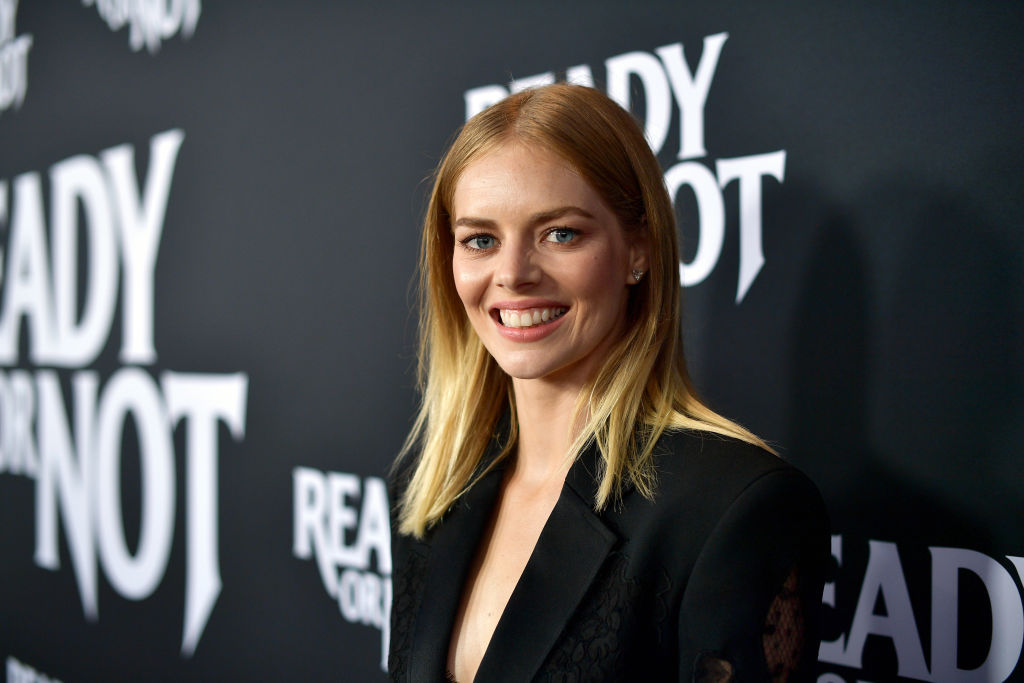 The Australian actress got her start in her native country, first starring in the short-lived soap opera Out of the Blue in 2008, before appearing in Home and Away (which helped launch the careers of fellow Aussies like Chris Hemsworth). 
Over the past few years, Weaving has continued to do well on the big and small screens. She had a role in the Oscar-winning film Three Billboard Outside Ebbing, Missouri. Additionally, Weaving appeared in well-known series such as Ash vs Evil Dead and starred in SMILF, though the latter ended poorly when the actress quit after she alleged there was sexual misconduct on set.
Samara Weaving's famous relative
The last name "Weaving" may bring to mind an entirely different star: Actor Hugo Weaving. Given that he's also Australian, it wasn't hard to put two and two together. In fact, Hugo is Samara's uncle.
If you're not familiar with him, Hugo Weaving is known for his roles in many of the biggest film franchises in existence, including The Matrix and The Lord of the Rings. He also portrayed Red Skull in Captain America: The First Avenger, but did not reprise the role for Avengers: Infinity War and Endgame.
See her in the new trailer for 'Ready or Not'
The actress Weaving's new role is a major one. She stars in the black comedy/horror film Ready or Not, which was released in U.S. theaters on Aug. 21, 2019. The film is notable because it's the among the first with an R-rated released since Disney purchased Fox to fall under both studios' banners.
In the film, Weaving stars as Grace, who marries into the Le Domas family, a wealthy dynasty of game-makers. She quickly learns that a game of hide and seek is much more than it appears to be — it's a deadly race to kill her, and she must figure out how to escape. 
Who else stars in 'Ready or Not'?
Ready or Not features an array of stars from sci-fi hits, many of the Canadian variety. There's Wynonna Earp's Melanie Scrofano, Orphan Black's Kristian Bruun, and Elyse Levesque from Stargate Universe and The Originals. Grace's husband, Alex, is played by Mark O'Brien, who you may recognize from Halt and Catch Fire. 
Of course, there are quite a few familiar American faces as well. Among them are Adam Brody (The O.C.), Andie MacDowell (Four Weddings and a Funeral — both the movie and TV reboot), and Nat Faxon (Ben and Kate, Married). This movie promises to be a good time with a lot of talent in the mix.