Who Is Returning for 'Basketball Wives' Season 9?
Season 8 of Basketball Wives has completed filming and the viewers are gearing up to watch the epic reunion. The reunion promises to bring some closure to some of the drama fans saw and answer some burning questions that cast members will be forced to answer, including a lawsuit filed by one of the cast members.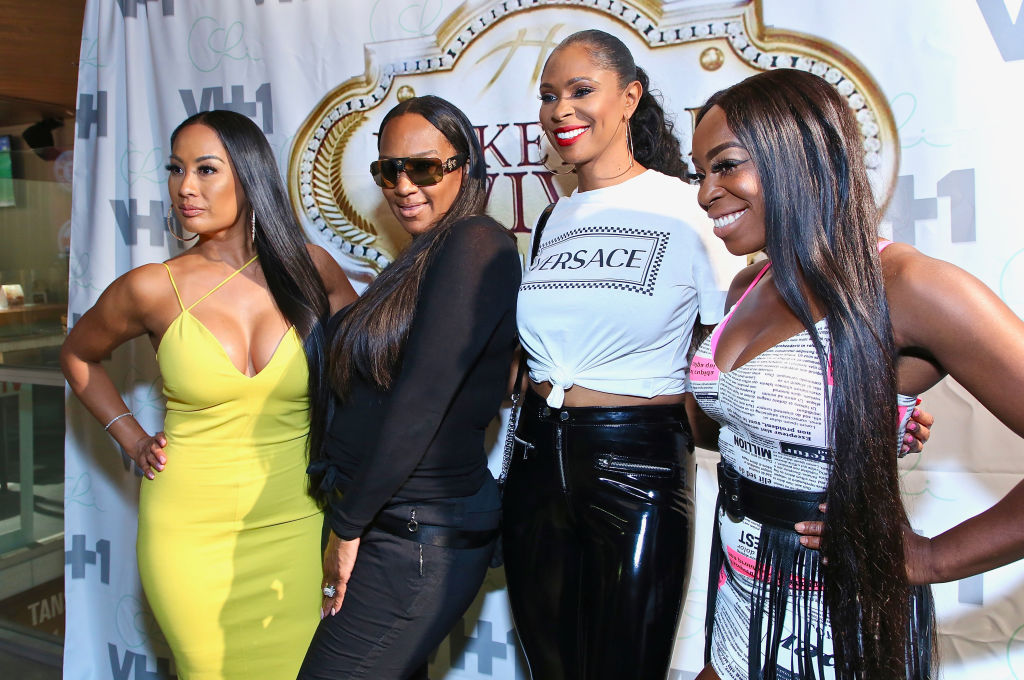 While fans wait eagerly for the reunion, many are wondering if there will be another season of the show. With one of the viewers favorite castmates leaving the show, if Basketball Wives is returning, it will be interesting to see the players involved.
Did 'Basketball Wives' get picked up for season 9
Season 8 of Basketball Wives is done but the two-part reunion has yet to air. Trailers for the reunion have been released for what's sure to be jam-packed with fan questions and arguments between cast members who were at odds throughout season 8.
With Roman confirming that season 8 was her last, many fans were outraged at her exit. Roman, however, has been hinting for the past few seasons that her time with Basketball Wives was coming to a close as she's wanted to focus on her budding acting and hosting career.
Many fans have voiced their opinions online, expressing they've been fed up with what they consider "bullying" from the long term cast members. Distractify.com shows that season 8 also saw a sharp decline in ratings, with less than a million viewers tuning in to the premiere of this season. Season 7 had1.87 viewers. It's said to be the "lowest ratings ever for a season premiere in the show's history."
Starcasm.com reported that despite the dip in ratings, season 9 is a go!
Who is returning for 'Basketball Wives' season 9
The drama-filled season of this year's storylines will be sure to bring back a few familiar faces. There were enough fights and division amongst the cast that it leaves room to transfer into season 9 and hopefully, bring some reconciliation to the group.
After news broke that OG was blindsided at the reunion by production forcing her to film on a different set and stage away from her cast members, it's unclear if she will return. Roman has already confirmed that season 8 was her last, exiting midseason with a personalized farewell in her confessional and skipping the reunion. Out of an allegiance to OG, Guiterrez did not remain for the reunion taping.
According to Starcasm, Guiterrez and Williams are on the chopping block. The long term Basketball Wives cast members, O'Neil and Lozada, are on par to return. With the pending defamation lawsuit that Lozada filed against OG, it's speculated that OG will my return, given her ongoing feud with Lozada and O'Neil's dislike for her castmate.
'Basketball Wives' Dallas is currently in production
theJASMINEBRAND revealed that Basketball Wives is gearing up for another franchise. After years of O'Neal shopping for a new city, she landed in Dallas. It appears to be a coincidence as O'Neal and Roman were working on bringing the show to Houston after Roman relocated to the area.
The Houston franchise was already cast, thanks to Roman. She introduced a few friends to the executive producer and both were excited to move forward. For whatever reason, things did not pan out and the show never made it to air, nor was there any talk of a confirmed cast.
Luckily, a Texas cast is in the works, just in Dallas. Casting is currently underway with production hoping to begin filming before the year is out.