Who Is Richard E. Grant Playing in the Disney+ Marvel Series 'Loki?'
Loki is one of the most highly anticipated Marvel originals coming to Disney+ as part of Phase 4. Due to the fallout of Avengers: Endgame and reports surrounding the series, the general narrative has become available. The show — in a Forrest Gump-like fashion — will feature Loki traveling through history, impacting major historical events, but likely in a less positive way than Gump.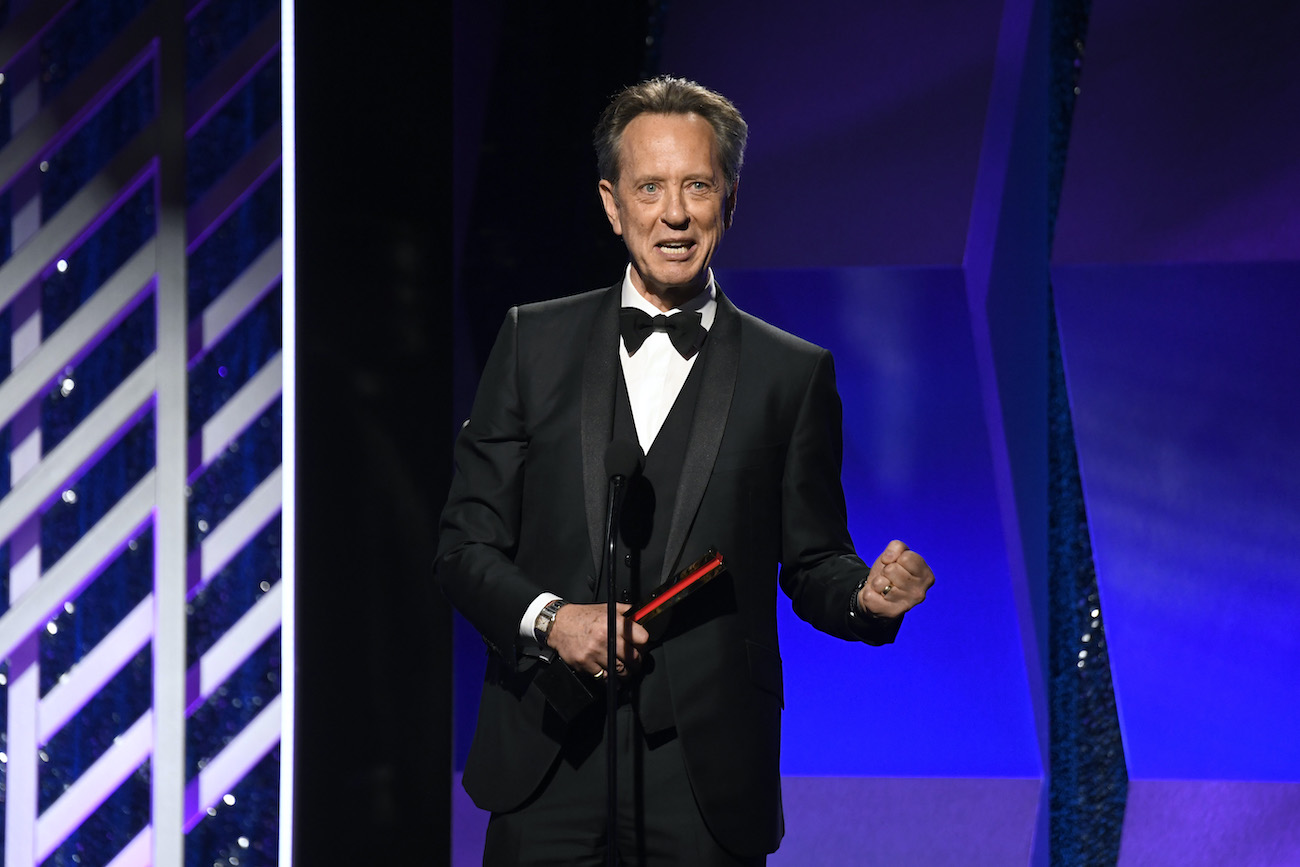 The series has confirmed its major cast members, and Tom Hiddleston will be in some talented company come; Sophia DiMartino, Owen Wilson, Gugu Mbatha-Raw, and Richard E. Grant will all join the Marvel star for his standalone TV outing. It has been reported that Martino will likely portray the female version of the character, as both his female and younger counterparts will reportedly make an appearance in the series.
Though information surrounding Richard E. Grant remains unknown, a single presumptions seem to be stealing the spotlight. Yet, who is Richard E. Grant, and what precedes his role in Loki? 
RELATED: Is Owen Wilson Taking on the MCU's Next Big Bad, Starting With a 'Loki' Introduction?
Inside Richard E. Grant's career 
Richard E. Grant is an Oscar-nominated actor whose turn in Can You Ever Forgive Me led to an Academy Award — Best Supporting Actor nomination, as well as a BAFTA and a Golden Globe nomination. 
Grant is well known for portraying Octavio Coleman in Dispatches From Elsewhere. Grant also appeared in the recent Netflix take on A Series of Unfortunate Events as Man With Beard But No Hair; he starred in three episodes in the 2019 season. Grant's recent turns remain memorable, but the actor has been in Hollywood for quite some time, and he also appeared in a handful of popular productions throughout the 1990s and early 2000s. 
Grant starred in 1993's The Age of Innocence, 1992's Bram Stoker's Dracula, 1994's Absolutely Fabulous, 1996's The Cold Light of Day, 1999's Let Them Eat Cake, 2000's The Little Vampire, and more. Yet, in Loki, he may be taking on the God of Mischief himself. 
Will Richard E. Grant portray an older version of Loki in the upcoming Disney+ series?
Richard E. Grant is 63 years old and boasts the stern and serious look needed to convincing portray Loki. He's also got a little bit of a mysterious flair going for him as well (his past roles have often capitilizd on this quality. )And, as someone who is over two decades older than Tom Hiddleston, some have come to presume that he will take on the character as a later point in life.
With Sophia DiMartino reportedly playing a female version of the character, and the younger version of the character also set to appear, what's stopping the creators from bringing an older version of the character to the small screen? While Richard E. Grant may play an older Loki, he may also play an antagonist or another supporting character, yet, here's to hoping the talented Grant get a shot at the primary role.