Who is Sean McVay's Model Girlfriend, Veronika Khomyn?
Los Angeles is currently home to two NFL teams, the Chargers and the Rams. The latter is coached by Sean McVay, who is the youngest head coach in the league but has been doing a whole lot of winning since the team moved back to the City of Angels.
When McVay was first hired by the Rams in 2017 no one knew who he was. Now though, the team has enjoyed success under the young play caller and he's become the talk of the town so it's no surprise people want to know more about him and his girlfriend, Veronika Khomyn. Here's more about the beautiful woman who has won his heart and the information about the pair McVay didn't expect everyone to find out about.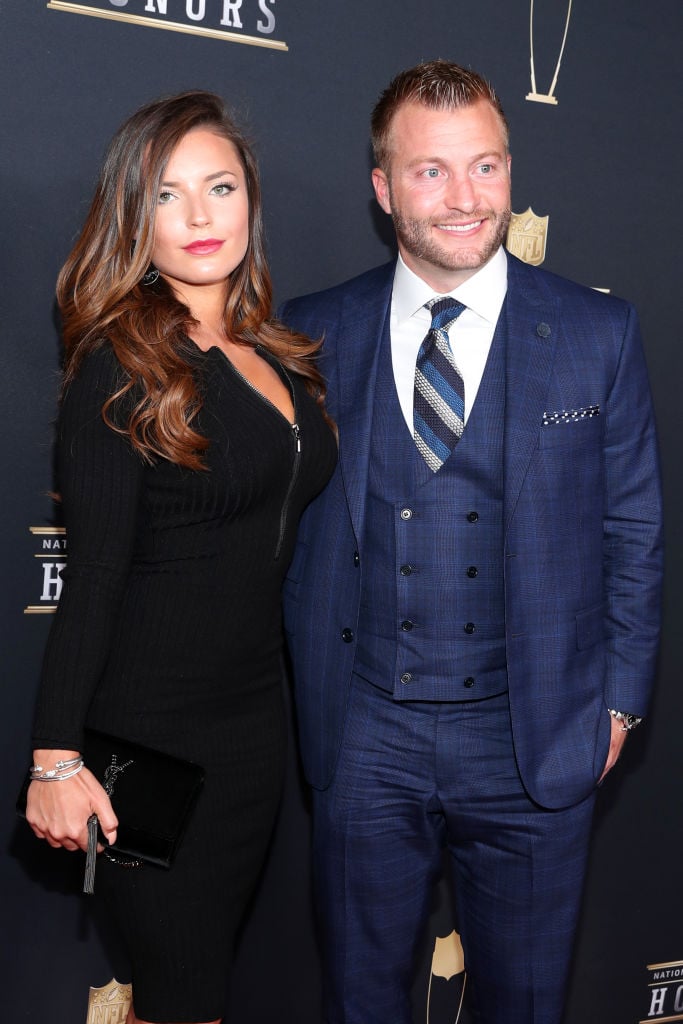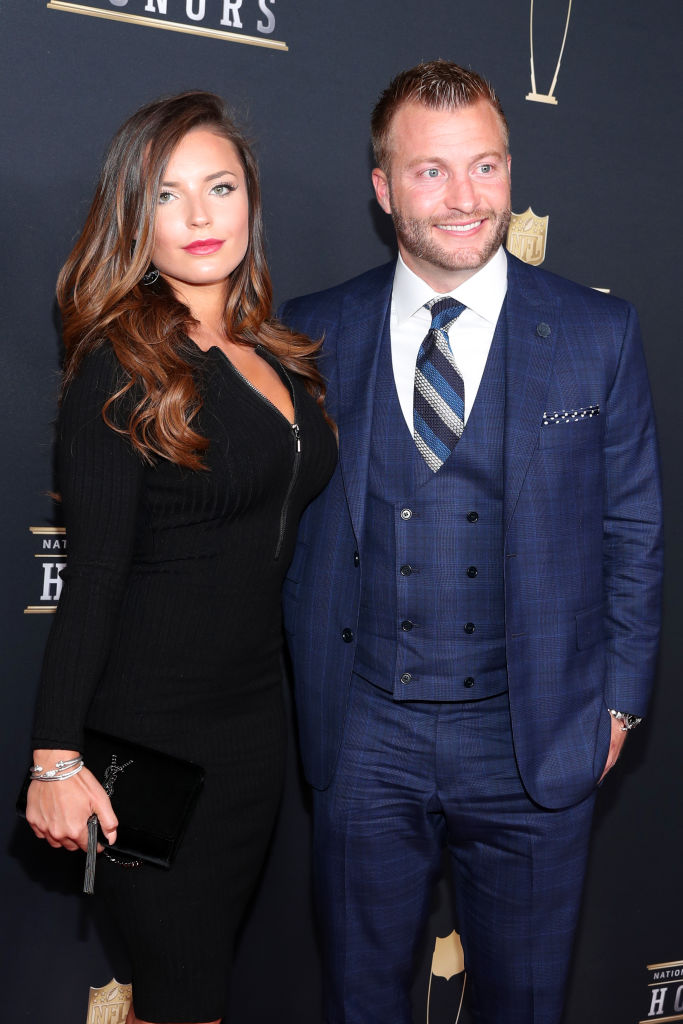 How long they've been dating
Khomyn is originally from Ukraine. She began dating McVay long before he took the job in L.A. The two actually met back when he was the assistant tight end coach for the Washington Redskins, a position he held from 2011 to 2013. He was later promoted to offensive coordinator and the two lived in a townhome in Reston, Virginia.
Once McVay accepted the Rams job, they moved out West together and purchased a home in Encino, California.
Everyone knows where they live
McVay didn't realize that news of the couple relocating to Los Angeles would get as much attention as it did until Khomyn informed him that everyone knew about the move and where they lived.
"It's all over TMZ yesterday," McVay told ESPN at the time. "I closed on a place earlier this week. My girlfriend — she's on social media, I'm not — she says, 'You know, it's everywhere, where we're living and all that stuff.'"
https://www.instagram.com/p/BsSSpnbHWBb/
Trulia noted that the coach purchased the 4,660 square-foot, six bedroom, six bathroom home for $2.71 million.
"A stylized floating staircase leads to the upstairs where the luxe Californian aesthetic continues," the description on the site read."  The spacious master suite boasts large windows with panoramic views of the city and is joined by a large sitting area, dual walk-in closets and a dramatic soaking tub and large shower. Down the hall is a large bonus room complete with a balcony—ideal for an in-home theatre to watch film of the team."
Khomyn has worked as a model
As for Khomyn's profession, she studied at George Mason University and has worked as a model along with gigs at UFC Gym and DC Clubbing in Fairfax, Virginia.
Khomyn has also developed a sizable following on Instagram with more than 31,000 followers.
https://www.instagram.com/p/BqEOSARn6Wa/
They aren't shy about showing their love
Something the couple is not shy about is showing their love on social media. While McVay doesn't have an account himself, he appears frequently on Khomyn's Instagram and anyone following the Ukrainian beauty knows that her nickname for her man is "McBae."
Khomyn has shared pictures of the two traveling together and sweet messages about how much she misses him when they're apart.
https://www.instagram.com/p/Bg5gYE_FGOz/
Read more: Who is Jared Goff's Celebrity Crush and Does He Have a Girlfriend?
Check out The Cheat Sheet on Facebook!