Who Is Solange? Learn About Beyoncé's Sister and Her Album, 'When I Get Home'
Beyoncé isn't the only talented Knowles sister. Solange is a Grammy-award winning artist known for her heartfelt lyrics and fashion. In 2019, Solange released her full-length album, When I Get Home, earning millions of streams on Spotify and admiration from fans. Learn more about Solange and her music, here.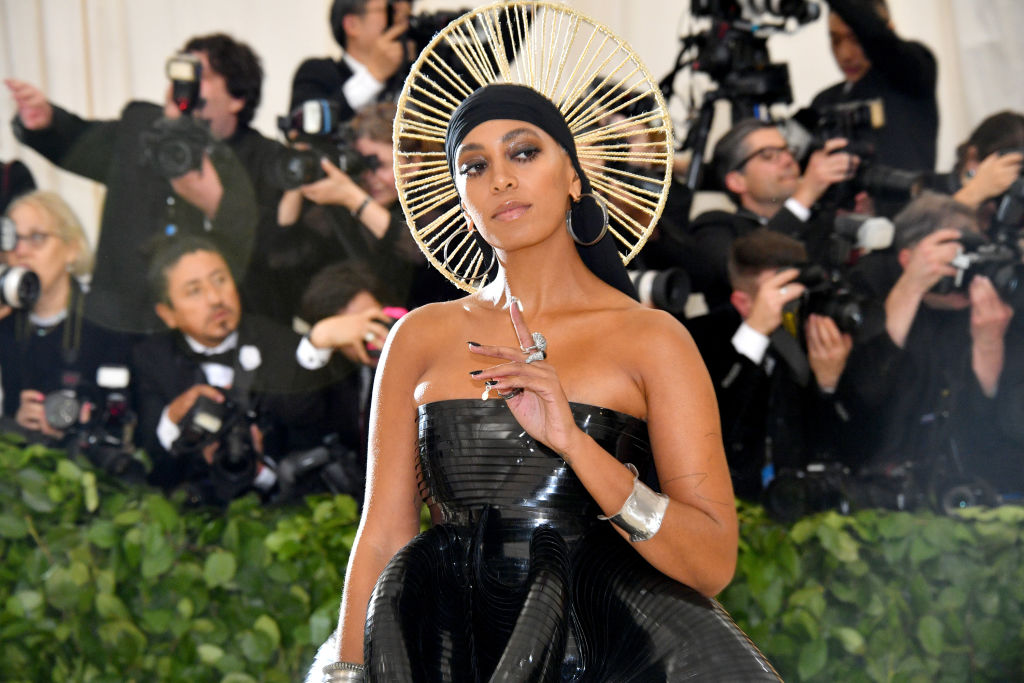 Solange created the award-winning album 'A Seat at the Table'
In 2016, Solange released her album A Seat at the Table. With songs like "Cranes in the Sky "and "Don't Touch My Hair," Solange created a space for herself in the R&B music world, earning the Grammy for Best R&B Performance.
"Over the last couple of years I've thought a lot about origin," Solange said in an interview with i-D. "How much we've taken with us versus how much we've left behind and a lot of that had to do with coming home and working out the answer to that spiritually through and around me. Coming off my last shows performing A Seat at the Table, my body was not responding how I wanted it to, and I think it's interesting how your body can tell you what you need to do at a present time."
Due to an autonomic disorder, Solange took a step back from performing. Still, she managed to perform during Beyoncé's 2018 Coachella performance, featured in Homecoming: A Film by Beyoncé. Additionally, the artist released her album, When I Get Home.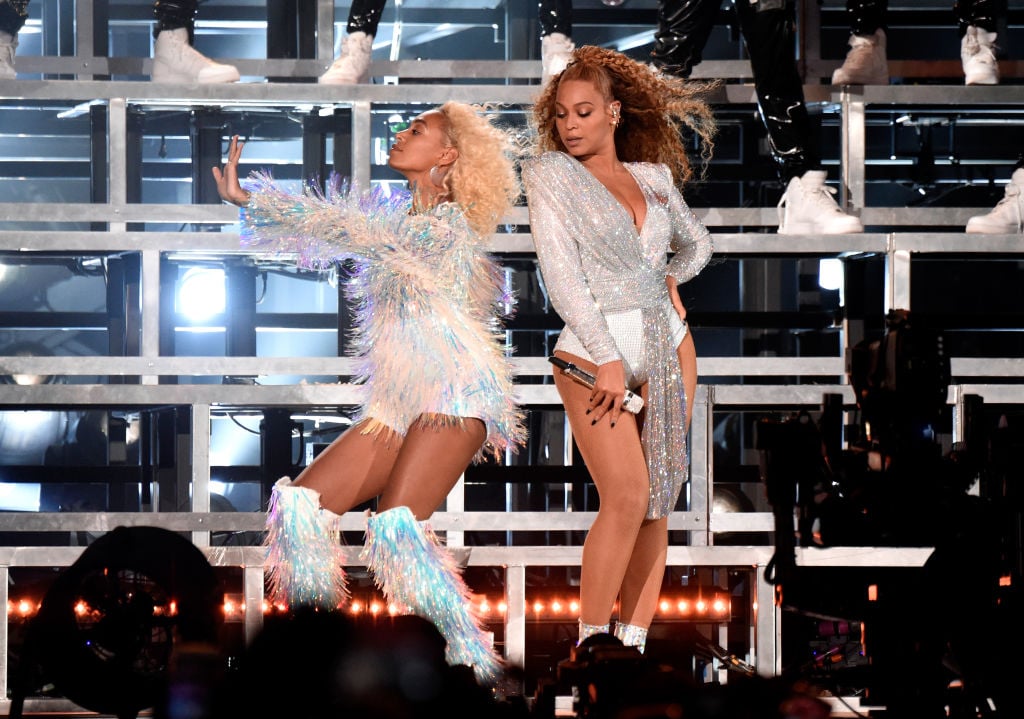 Solange premiered 'When I Get Home' in 2019 and appeared in Beyoncé's Coachella performance
You might recognize Solange from Beyonce's documentary, Homecoming. In it, Solange danced to "Get Me Bodied" alongside her sister. However, Coachella is not the only project Solange worked on.
In 2019, the artist released another album, this one entitled When I Get Home. Instantly, songs like "Stay Flo" and "Almeda" became favorites among fans, earning over 10 million plays each on Spotify. In an interview with i-D, Solange discussed her writing process and inspirations.
"I really wanted to create a space for joy and expression," the artist said. "My last record was deeply personal, but it was no secret that I was working through a lot of s***. I was carrying a lot of weight and even though that's something that doesn't go away, I also feel like a lot of answers felt more inward this time and not outward. A Seat At The Table was composition, a thesis, and a healing experience, but I couldn't ask the world to be involved in the answers I needed for this project. I just needed to live in it."
What's next for Solange?
She's been nominated for the NAACP Image Award; she won a Grammy, she even danced backup for Destiny's Child — what's next for Solange Knowles? In July, the artist had select screenings for her film When I Get Home. On Instagram, fans can see her getting ready for live shows and promoting her record.
Solange's latest album, When I Get Home, is available for streaming on Spotify, Apple Music, and most music platforms. The artist is currently on tour, performing in select cities in Europe.