Who is Stassie Karanikolaou?
Although she seems to have mysteriously appeared and taken center stage as Kylie Jenner's new BFF, Stassie Karanikolaou and Jenner have been friends for over 10 years.
Granted, the tides turned after Jenner sent Jordyn Woods packing in February 2019 over allegations that Woods and Jenner's half-sister, Kloe Kardashian's then-boyfriend, Tristan Thompson, were kissing at a party.
Confused yet? Well, it is hard to keep up with the Kardashians. Just a brief backstory on the Woods/Thompson debacle, and we'll launch into more about Karanikolaou.
Woods and Jenner apparently met in December of 2013 and became fast friends with Woods moving into Jenner's Calabasas mansion in 2016. Fast forward to allegedly making out with Thompson while Kardashian was pregnant with his child, and well, you can see how the roof caved in on the Woods/Jenner friendship.
Enter Stassie Karanikolaou.
Who is Stassie Karanikolaou?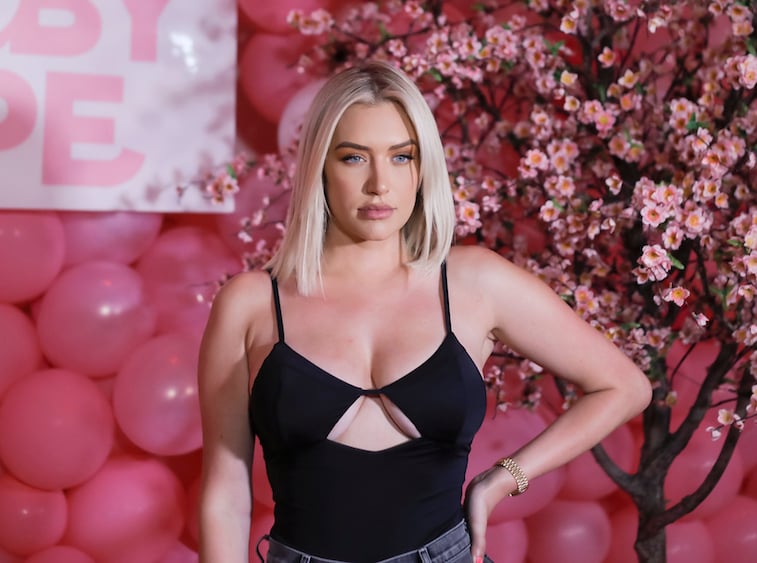 Anastasia (Stassie) Karanikolaou was born on June 9, 1997 in California. Little is known of her background other than she is of Greek descent and grew up in close proximity to the Kardashian/Jenners. She has been a good friend of Kylie Jenner and her sisters since Karanikolaou was 11 years old.
They ran in the same circles and share many of the same high-profile friends, such as Hailey Baldwin and Jaden Smith. Karanikolaou also has an older sister, Alexia.
On her right arm, she's tattooed a heart with Alexia's birthday in Roman numerals.
How long have Kylie Jenner and Stassie Karanikolaou been friends?
So, even though they've mingled in the same circles, Jenner and Karanikolaou's BFF status has gradually evolved over the past couple of years.
Karanikolaou posted how proud she was of Jenner on her Instagram in February 2018, shortly after Jenner gave birth to her daughter.
Since the fallout from the Woods/Thompson scandal, Karanikolaou's stepped in to help Jenner through some tough times. In fact, Jenner threw her friend a "Stassie Baby" birthday bash in June of 2019, and she took the opportunity to thank her on Instagram for being such a great friend.
Of course, both have blown up their Instagram accounts with photographic documentation of their friendship.
Jenner's been calling the Mediterranean home recently,  but she certainly wasn't alone on her birthday in August. She was joined by many of her family and friends, including mom, Kris, and Karanikolaou. They must have found plenty to enjoy aboard the rented $1.2 million yacht.
How do we know Stassie Karanikolaou?
Karanikolaou's friendship with Jenner, while genuine, certainly hasn't hurt her own bid for fame. She's a hit on YouTube where more than 205,000 subscribers find her fashion advice and makeup tutorials helpful.
Modeling for Jenner's clothing brand, Good American, helped launch her career. Karanikolaou has a dedicated page with her image.
From modeling, Karanikolaou's branched out into her own bathing suit line called TJ Swim. It's definitely geared toward her generation with an affordable variety of style options.
Since January 2019, Karanikolaou has been a partner and collaborator for the online clothing boutique, Oh Polly. Her design inspirations are gaining in popularity, and the site now carries 12 of her pieces.
What's next for Kylie Jenner and her BFF?
They both seem to enjoy sharing and recording almost every event of their lives. Case in point, they recently went in for Lasik eye surgery at the same time and shared the footage on Instagram.
They've also taken to dressing like twins and share the name of Jenner's daughter, Stormi, tattooed on their biceps. Jenner apparently shows a keen interest in and talent for tattoo artistry.
Who knows what's next for these two? It's obvious they're both creative and driven, and they're enjoying the ride.