Who Is The Biggest Snob On 'Southern Charm'? Patricia Altschul Tells All
With six seasons under her belt, Patricia Altschul knows a thing or two about her Southern Charm co-stars. Luckily, Altschul is never afraid to speak her mind, which is why she did not blink an eye when she revealed who is the biggest snob on the show. We have seen plenty of snobbish behavior over the years, but fans might be surprised to learn who takes the title in Altschul's mind.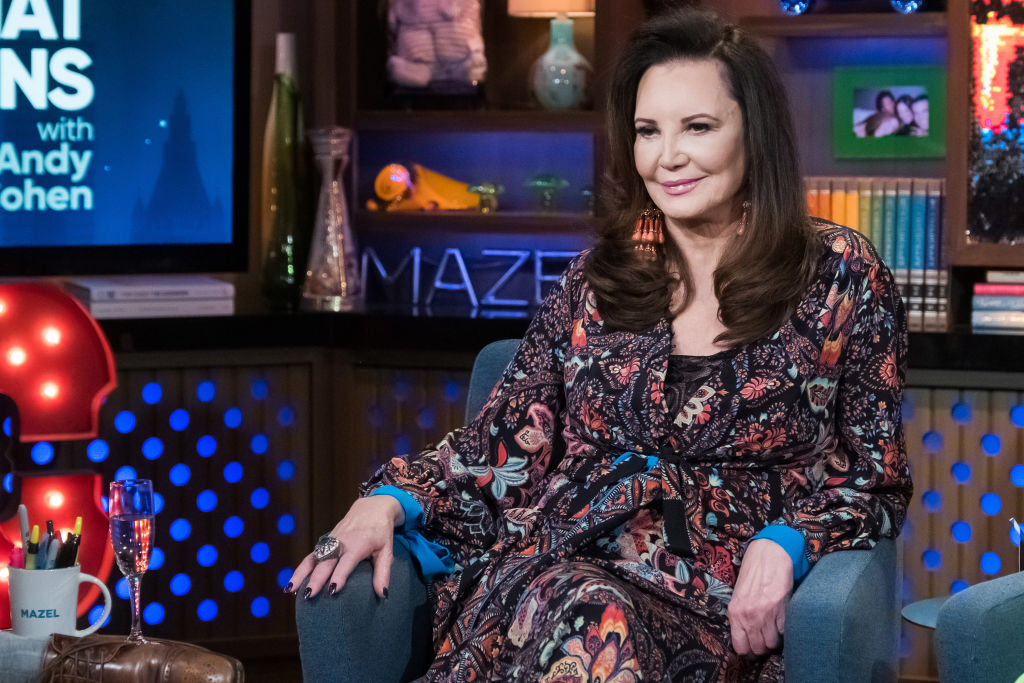 Altschul tells all
In a recent interview, the Southern Charm star was asked about her butler, Michael, and how he sometimes acts like a total diva. In response, Altschul called Michael out for being the biggest snob on the show. Michael apparently has a derogatory comment whenever things are not done to his liking, which is why Altschul believes he is deserving of the title.
"Oh my gosh, Michael is the biggest snob of everybody. If things aren't done properly, he will tell you and make a snide comment," Altschul stated. "He does it in a very respectful way, but he has a very acerbic sense of humor and you see a little bit of it."
According to Decider, Altschul noted that Michael is usually very respectful when he makes his comments. She also revealed that everyone's favorite butler has a very sarcastic sense of humor.
Now that he has been a part of the series for a few years, he is also getting more comfortable in front of the cameras. If he keeps this up, Altschul thinks he might take over the show altogether. We have to admit, it is hard to argue with her.
Michael shares what he thinks of 'Southern Charm'
He may be the biggest snob of them all, but Michael has managed to steer clear of the drama over the past six seasons. Although he keeps his nose out of things, Michael pays attention to all of the storylines.
In fact, he and Altschul watch the series religiously, which helps him stay informed for whenever Altschul throws one of her lavish parties. Prior to the debut of Southern Charm, however, Michael had never watched a show on Bravo.
Michael added that he and Altschul have come to love Bravo over the years and have developed quite the bond. When they aren't watching episodes of Southern Charm, Michael and Altschul visit thrift stores around Charleston and enjoy searching for rare antiques.
As far as his favorite Southern Charm cast member is concerned, Michael revealed that he adores Cameran Eubanks, whom he considers a daughter. He also enjoys spending time with Altschul's son, Whitney Sudler-Smith, who often comes to him for advice.
Altschul teaches fans how to become a Southern belle
Although Michael might like things done a certain way, Altschul is very proper when it comes to parties. Fortunately, Altschul has your back if you ever want to behave like a Southern lady. The Southern Charm star recently revealed some tips on how to act if you are ever invited to one of her famous parties. This includes how you should always cross your legs when seated and the proper way to hold a tea cup.
Altschul also says that guests should never arrive late and should always bring the host a gift. The present, however, should not be anything too lavish and flowers are never an option. When it comes to conversation, controversial topics are off the table.
As a guest, avoid talking about politics, religion, or money. The host, meanwhile, should have the best alcohol ready to serve and should be ready to signal everyone when the party is over. Lastly, if you bring your cellphone to dinner, keep it in your pocket if you want to avoid the host's wrath.
How does Altschul spot a social climber?
After starring on a reality show for six years and being a socialite for who knows how long, Altschul knows exactly how to spot a social climber. The first sign is if the person is a little too willing to serve, especially when it benefits them in some way. Altschul is also wary of people who are too quick to volunteer for social events.
Thankfully, Altschul does not think anyone on Southern Charm is a social climber, with the exception of one individual in Ashley Jacobs, who is expected to make a brief appearance this season.
New episodes of Southern Charm air Wednesday nights on Bravo.