Who Is the BTK Serial Killer's Daughter, Kerri Rawson?
It's like something out of a movie: seemingly normal family man sneaks out of the house every night and murders people while his family has no clue what he's up to. Could that actually happen in real life? Turns out it already did.
The BTK Killer evaded police for decades, terrorizing the Wichita, Kansas area and taunting local police who couldn't catch him. The man, who we now know is Dennis Rader, nicknamed himself BTK Killer because of how he dealt with his victims. BTK stands for "Bind, Torture, Kill."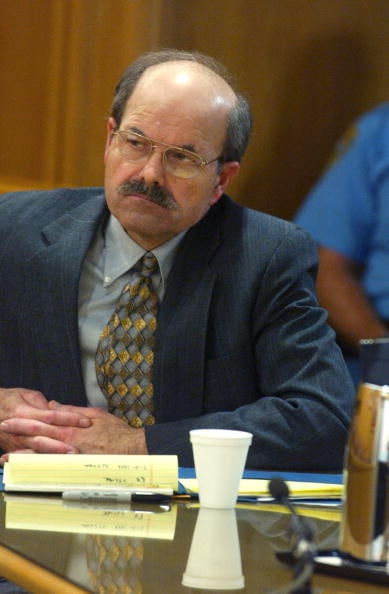 Who was the BTK Killer?
The murders started in 1974 but police didn't catch Rader until he made a mistake while sending letters to the police in 2004. During his "career" as a serial killer, he murdered ten people, including a family of four.
But by day, Rader was a dedicated husband and father. Ironically, he worked for ADT Security Services installing alarms installing security cameras for people who were scared of the BTK killer. Rader was also a Cub Scout leader and elected president of the church council at Christ Lutheran Church.
His family claims they had no idea who Rader really was.
Did Kerri Rawson know her dad was a killer?
When he wasn't hunting down and murdering people at night, Dennis Rader was a protective, doting father to his two children. Rader's daughter Kerri Rawson recently opened up during an interview on 20/20 describing the letters he sent her from prison. It was almost impossible for her to believe that her dad was really a monster. "I had to learn how to grieve a man that was not dead, somebody I loved very much that no one else loved anymore," Rawson said during an interview with 20/20.
Rader began his killing spree when he murdered the Otero family in 1974. His daughter Kerri was born the next year, in 1975. She and her mother both maintain that they had no idea Rader was a killer and would have turned him in to authorities immediately if they had any suspicion.
What happened after Dennis Rader went to prison?
Right after Rader was captured and sent to prison, he and his daughter Kerri Rawson began exchanging letters. During the 20/20 interview she said, "I wasn't corresponding with BTK. I'm never corresponding with BTK. I'm talking to my father. I'm talking to the man that I lived with and loved for 26 years." She went on to explain, "I still love my dad today. I love the man that I knew. I don't know a psychopath… That's not the man I knew and loved."
Rader had similar sentiments. In the letters he sent to Rawson, he pled for forgiveness. In a letter from 2005 he wrote, "You will always be my baby girl I raised right-proud-independent and now is a grown adult with many years of love to give. Life before the arrest was a good time and the dark side took me away."
Does Rawson forgive her father?
Over the years, Kerri Rawson went through many different emotions towards her father. She went through periods of writing him letters and staying silent, just trying to move on with her life. Eventually, Rawson got married and had children of her own. Her relationship with Rader has been complicated ever since his arrest.
After not writing to him for two years, Rawson penned a letter that said, "You were a good Dad most of the time and raised us well, and we do not know what to believe – who you were to us, or who you were to others." In that same letter Rawson revealed that she was expecting her first child.
Eventually, Rawson managed to forgive her father. She says she still isn't over what he did to other people, but she did forgive him for tearing apart their family.
"It was a very long journey," Rawson said. "There was a lot of hard work in me, with faith. I had gone back to church. I was working on my relationship with God, working on my own heart."
"I realized I was rotting within. I didn't just forgive my father for him. I had to do it for myself."