Who is the New Detective on 'Law & Order: SVU'?
In kicking off its historic 21st season, Law & Order: Special Victims Unit was left with a void on its team. With former Detective Sonny Carisi (Peter Scanavino) leaving to work at the District Attorney's office, the time was right for a fresh face to enter SVU headquarters.
In this week's episode, the show officially welcomed Detective Katriona "Kat" Azar Tamin, portrayed by Jamie Gray Hyder.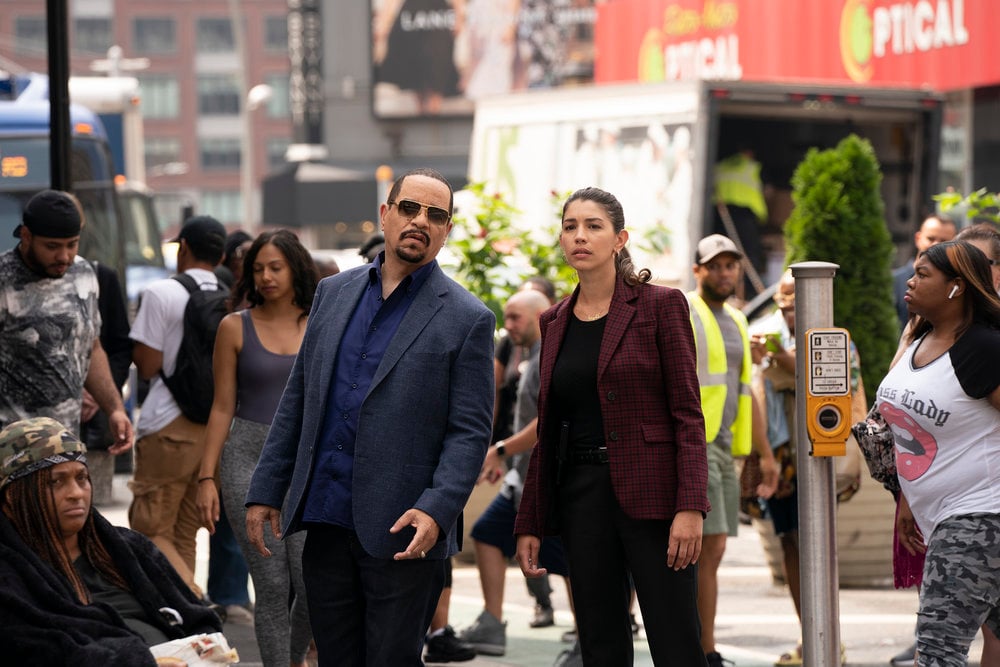 Who is Jamie Gray Hyder?
The 34-year-old actress has appeared on numerous television series over the past decade. She's had recurring roles like Danielle on True Blood and Lucia on Graceland.
Outside of that, Hyder is known for providing the voice and motion capture for Nora Salter in Call of Duty: Infinite Warfare.
Detective Tamin isn't entirely new to the show
Though she just officially joined SVU, this isn't Tamin's first appearance on the show. She first appeared a few weeks ago in the episode titled, "I'm Going to Make You a Star." In that episode, she was introduced as a vice detective. The #MeToo-esque episode showed Tamin assisting SVU in an undercover sting involving a Hollywood exec (Ian McShane).
The episode saw her go head-to-head with McShane. Viewers learned she was an officer about her business and wasn't afraid to take down the big guys.
Will Detective Tamin be around for good?
While we aren't completely sure if Tamin will be in for the long haul, the character seems poised to appear for a good amount of the season. Hyder has not been added to the show as a series regular and will just appear in a recurring capacity for now. Fans should expect her to appear beyond just one or two episodes.
It is worth noting that SVU currently has the least amount of main cast members in series history. Only four actors: Mariska Hargitay, Kelli Giddish, Ice-T, and Scanavino. Plus, it's not like a full-time Assistant District Attorney is popping up anytime soon, according to showrunner Warren Leight.
But if fan reception is anything to go by, it seems that viewers of the show are liking Hyder and the character.
One fan wrote, "I'm LOVING Kat Tamin! Such a witty, kicka** character already! I'd love to see her throw the Step Father in cuffs!"
Another fan tweeted Hyder, saying, "Your work is seamless, confident, and I love how you inhabit this character so she already seems (and felt in the first minute you were on screen in the premiere) like a fully-realized, real person. I love Kat's certainty and comfort in her own skin."
You can watch Hyder and the rest of the SVU crew when the show airs new episodes each Wednesday on NBC.