Who Is the Richest LGBTQ Celebrity?
A number of celebrities from the LGBTQ community are some of the wealthiest actors and musicians in Hollywood. From Halsey who has a net worth of $12 million to Jim Parsons who has banked $160 million, several well-known artists have made a significant amount of money from their craft.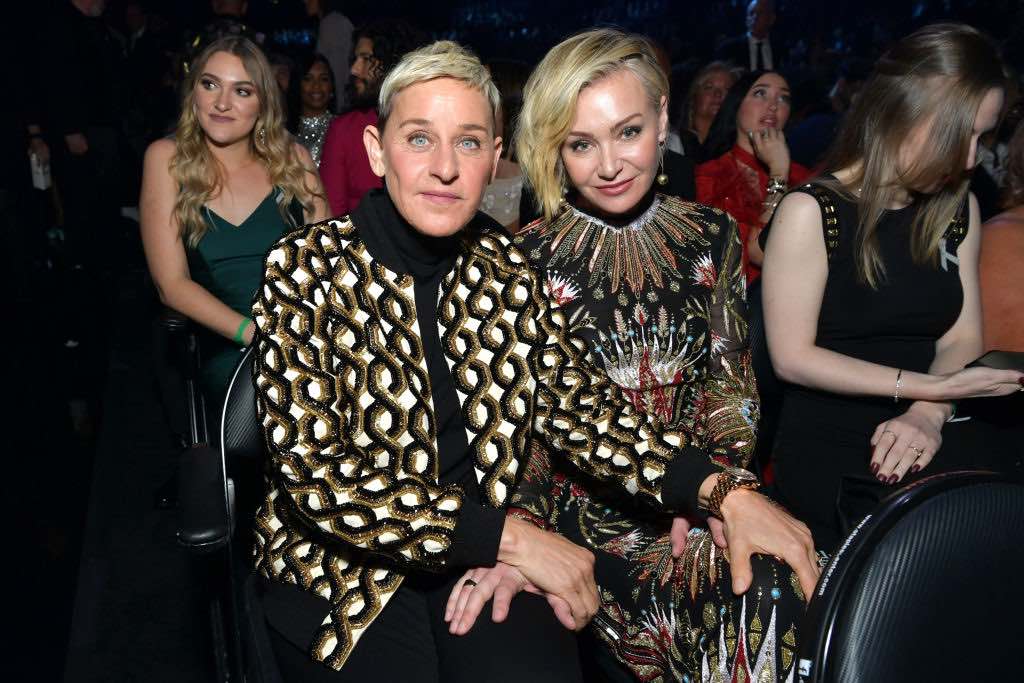 In fact, some of the most well-known LGBTQ artists with longstanding careers are extremely wealthy. But only two artists hold the title of being mega-millionaires. How rich are these two artists and where do some of Hollywood's most beloved celebrities stand on the wealth meter?
Two LGBTQ celebrities are the richest by far
Comedian and talk show host Ellen DeGeneres and musician Elton John are significantly wealthier than others on the LGBTQ list of wealthy celebrities by GoBankingRates. Elton John is currently the wealthiest LGBTQ celebrity at $500 million.
RELATED: Ellen DeGeneres Tipped a Pizza Delivery Person $1,000 but Who Once Tipped $50,000?
DeGeneres' net worth is still the second-highest but could be off by a few hundred million. GoBankingRates has DeGeneres at $490 million. Her wife, Portia de Rossi has a net worth of $50 million. However, Business Insider puts DeGeneres at $330 million. The main way DeGeneres built her fortune was through television. She had a sitcom in the 90s called Ellen but her big break came when she played the part of animated fish "Dory" in the film Finding Nemo. She made a reported $75,000 for the role.
The big money came when she became the host of The Ellen DeGeneres Show, which debuted in 2003. More than a decade later and DeGeneres was named as the highest-paid TV host of all time. She's been earning about $50 million a year from her show since 2017.
These iconic celebrities built a sizable fortune
A number of longstanding LGBTQ celebrities are living quite comfortably on their multi-million dollar nest egg. Most of these artists continue to work and star in ongoing projects. Icons like Lily Tomlin and George Takei are worth $15 million and $12 million respectively, GoBankingRates reports.
RELATED: What is 'Grace and Frankie' Star Lily Tomlin's Net Worth?
Other well-known enduring artists who are multi-millionaires are actress Jane Lynch, actor Ian McKellen, actress/director Jodie Foster and musician Barry Manilow. Foster and Manilow are worth $100 million each. Both artists made a huge splash in Hollywood in the 1970s and continue to work today.
McKellen has more than 100 acting credits to his name and is worth $55 million. Lynch has a net worth of $16 million. "I always wondered if I would have to be closeted," Lynch told NBC Out. "I would lay in bed as a young person thinking, 'What if I become famous? Do I hide this thing?'"
Young Hollywood has built a huge fortune
Some of the younger LGBTQ artists in Hollywood are already millionaires several times over. Musician/actress Miley Cyrus has a net worth of $160 million thanks to her music and teen show, Hannah Montana.
RELATED: What Is Kristen Stewart's Net Worth?
Actress Kristen Stewart became a household name for her portrayal as Bella Swan in the Twilight series. She has a net worth of $70 million.
Another young star who rose to fame as a child actor is Raven Symone. She starred in That's So Raven but later was a host on The View. Symone has a net worth of $55 million. Neil Patrick Harris also began his career as a child when he appeared on Doogie Howser, M.D. Later he was a breakout star on the sitcom How I Met Your Mother. His net worth is $50 million.