Who Is The Richest Marvel Star? The Answer May Surprise You
It only took one month in theaters for Avengers: Endgame to become one of the highest-grossing films of all time. Made with a budget of $365 million, it has already earned billions at the box office, capping off the first 22 films of a franchise that in 11 years has grossed $20 billion worldwide.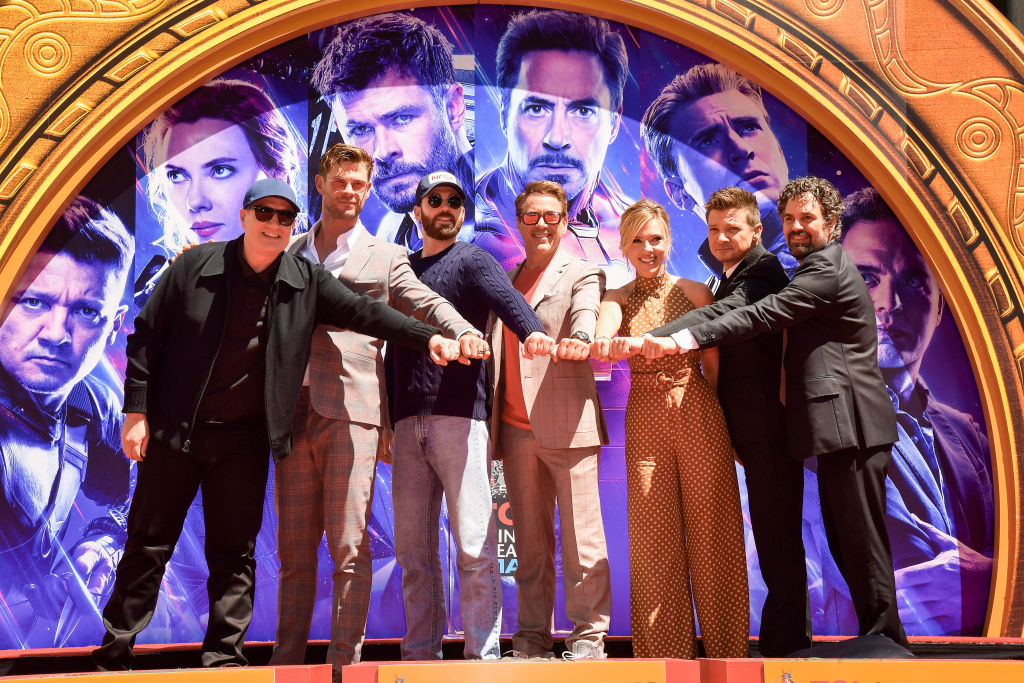 Those big totals just don't line the pockets of movie studios and executives. Thanks to one actor's creative contract negotiations and some astronomical salaries, the stars of the Marvel Cinematic Universe have become extremely wealthy. However, the richest Marvel star just might surprise you.
Robert Downey Jr. negotiated with Marvel
As the original MCU star, Robert Downey Jr. received a salary of $500,000 in 2008 for his first appearance as Tony Stark in Iron Man. As the Marvel universe grew over the next 21 films, so did Downey's salary.
But, when his character's story arc came to an end, the 54-year-old actor decided to negotiate a unique deal with Marvel head Kevin Feige that ended up making him millions.
According to The Hollywood Reporter, Downey Jr. declined the massive guaranteed payday that his co-stars agreed to for Infinity War and Endgame, and instead negotiated a lower salary plus money on the back end. Simply put, the actor got a percentage of the profits, and the more than $2 billion in box office receipts from Infinity War resulted in a payday for Downey that was likely around $75 million – at least.
He reportedly did the same thing for Endgame, so Downey's paycheck for his final Marvel film is probably even larger.
Downey didn't just make some smart financial moves for the last two Avengers movies, but he also took home millions for appearing in other films in the MCU. In 2017, Downey worked on Spider-Man: Homecoming for just three days, and reportedly earned $5 million per day.
Before his Endgame earnings, Downey Jr. was reportedly worth approximately $260 million.
The rest of the original six Avengers also made millions
After Downey kicked off the MCU with Iron Man, the rest of the original six made their way to the big screen with solo movies and appearances in the Avengers films. Chris Evans had a salary of $1 million for Captain America: The First Avenger, but by Endgame he had renegotiated his salary to $20 million, leaving him with a reported net worth of $50 million.
The newly-engaged Scarlett Johansson also earned a $20 million paycheck for Endgame and is receiving the same amount for next year's Black Widow. Her estimated net worth is $140 million.
Chris Hemsworth earned $150,000 for the first Thor movie in 2011, and just eight years later, his salary for Endgame skyrocketed into the $15 million to $20 million range thanks to renegotiations, and he still has more Marvel movies in his future. Currently, his net worth is approximately $90 million.
Both Mark Ruffalo (Hulk) and Jeremy Renner (Hawkeye) started out with a $3 million salary for the first Avengers movie back in 2012, but for Endgame they both likely pulled in between $15 million and $20 million. For Ruffalo and Renner, their net worths are $30 million and $50 million, respectively.
The wealthiest Marvel star isn't who you think
While the original six Avengers received massive paydays for their latest films and significantly increased their net worth, there are other stars in the MCU who are seasoned pros with huge fortunes that got even bigger thanks to their roles.
Gwyneth Paltrow (Pepper Potts) has a $60 million net worth, while Academy Award-winning actor Anthony Hopkins (Odin) has built a net worth of $160 million during his career. Samuel L. Jackson (Nick Fury) has starred in multiple successful franchises, including Star Wars, Die Hard, Terminator, and just about every Quentin Tarantino movie. These career choices have built Jackson a net worth of more than $220 million, but he doesn't take the top spot.
The wealthiest Marvel star is Michael Douglas (Dr. Hank Pym) whose legendary career has included starring roles in Wall Street, Basic Instinct, Fatal Attraction, and Traffic. His career has spanned five decades, leading to a net worth of more than $300 million. However, with Downey's latest paycheck from Endgame, he just might have passed Douglas.