Who is Travis Kelce's Girlfriend, Kayla Nicole?
You don't necessarily have to be a football fan to know who Travis Kelce is. You may recognize the Kansas City Chiefs tight end from his new McDonald's commercial or you might know his name because he once had his own reality show on E! called Catching Kelce.
In 2016 the athlete, who is the younger brother of Philadelphia Eagles center Jason Kelce, starred in the dating show which was basically a sports version of The Bachelor with 50 eligible women vying for his heart. In the end, Kelce picked Maya Benberry leaving many fans unhappy with his choice. A few months after the finale aired, Benberry announced that she and the NFL star had split up. Kelce did end up finding love though and didn't need a reality show to do it. These days he's been dating Kayla Nicole.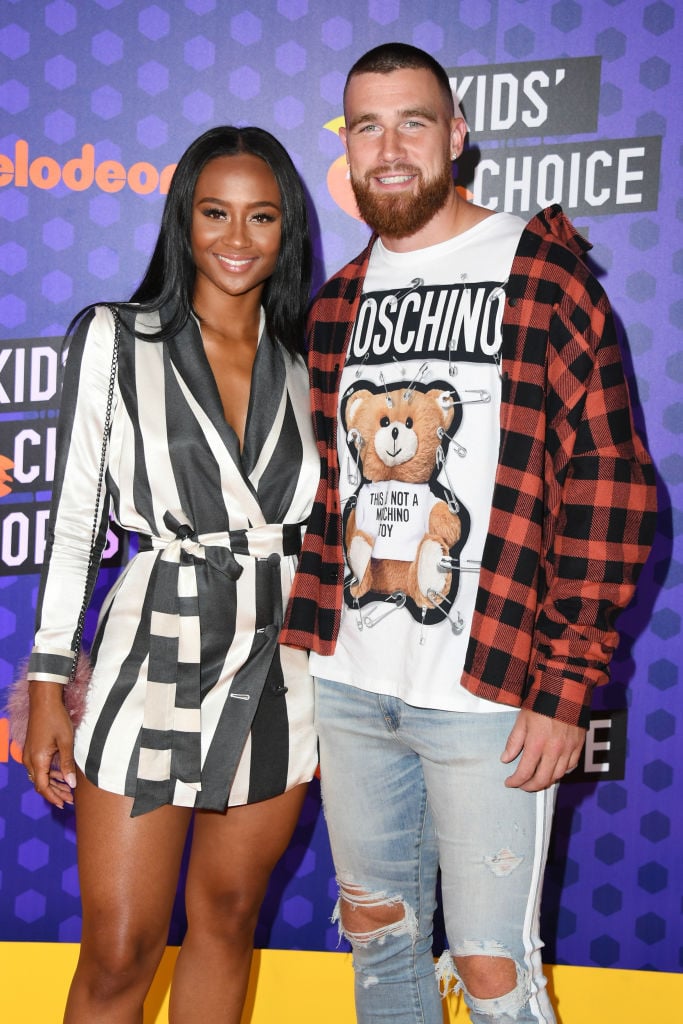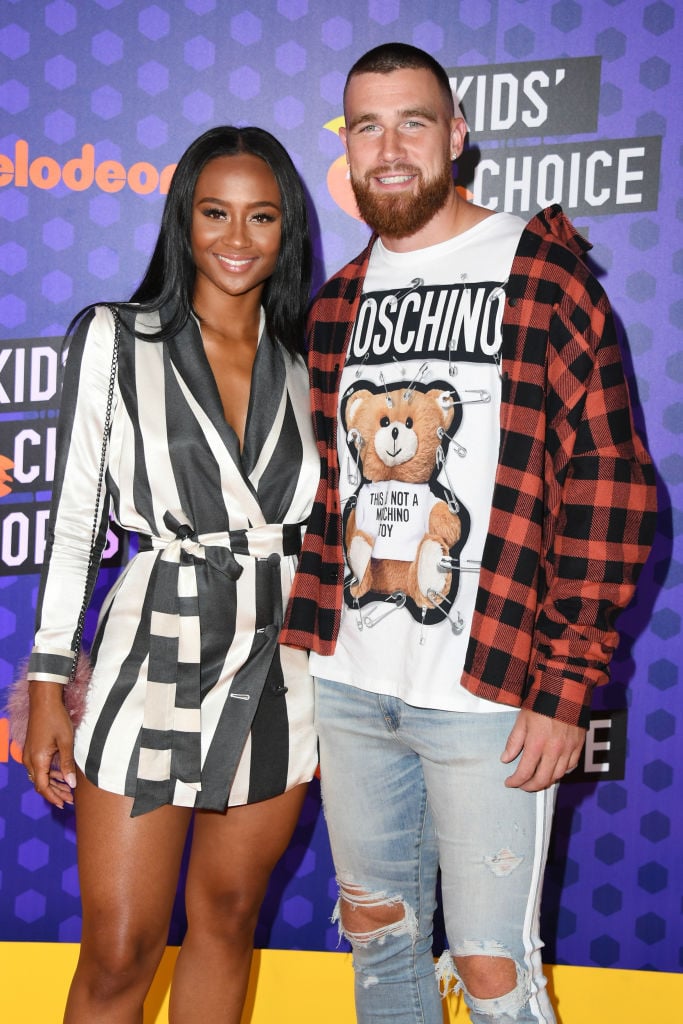 Here's more about their relationship and where you may know her from.
Kelce and Nicole have a long-distance relationship
Playing for the Chiefs means that Kelce is based in the Kansas City area during the season while Nicole resides in Los Angeles. However, these two make their long-distance relationship work as Nicole often travels to the Show-Me state for Kelce's games and posts pics of herself cheering on her man, even if she's in an L.A. state of mind.
She is a sports media personality
Nicole attended Pepperdine University in Malibu, California, where she earned her bachelor's degree in broadcast journalism and has worked in the media since she graduated.
She's covered events and has been an on-camera host for the NBA, BET, Global Grind, HotNewHipHop, XONecole, All Def Digital, and BallisLife's Heat Check.
Nicole also works as a model
In addition to working in the media, Nicole is also a model and has promoted some products on Instagram where she has more than 137, 000 followers.
According to her Facebook page, she's competed in several beauty pageants over the years as well and has received the titles of "Top 20 Miss CA 2013, First Runner Up Miss Malibu 2013, Top 10 Miss CA USA 2012, 2nd Runner-up in Miss Southern Coast Regional 2012, and Third Runner Up Miss Malibu 2012."
They're not shy about showing love via social media
These two certainly aren't shy about showing their love for one another via social media. They went public with their relationship in May 2017 after attending the wedding of Kelce's former teammate, Jeremy Maclin. Since then, they have had no problem expressing just how they feel about each other on their Instagram accounts.
Nicole recently posted about love and shared some adorable photos of them together.
And on her birthday in November, Kelce posted a shot of the pair posing on a boat with the sweet caption, "My lil baby turned another year older this month! The future is gonna bring you so many amazing things, I can't wait to see you blossom! And for the times life gets a little out of control just know I gotchu in my arms making sure you're always good!!"
Read more: Who is Patrick Mahomes' Girlfriend, Brittany Matthews?