Who Is Vance DeGeneres, Ellen DeGeneres' Brother, and How Close Are They?
Everyone knows Ellen! You don't even have to use her last name. And, most of us are familiar with her mom, Betty DeGeneres, who became an LGBT rights activist after her daughter came out in the late 1990s. We also know of Ellen's dad, Elliott, who passed away at the age of 92 early this year. But what do we know of her brother?
Who is Vance DeGeneres?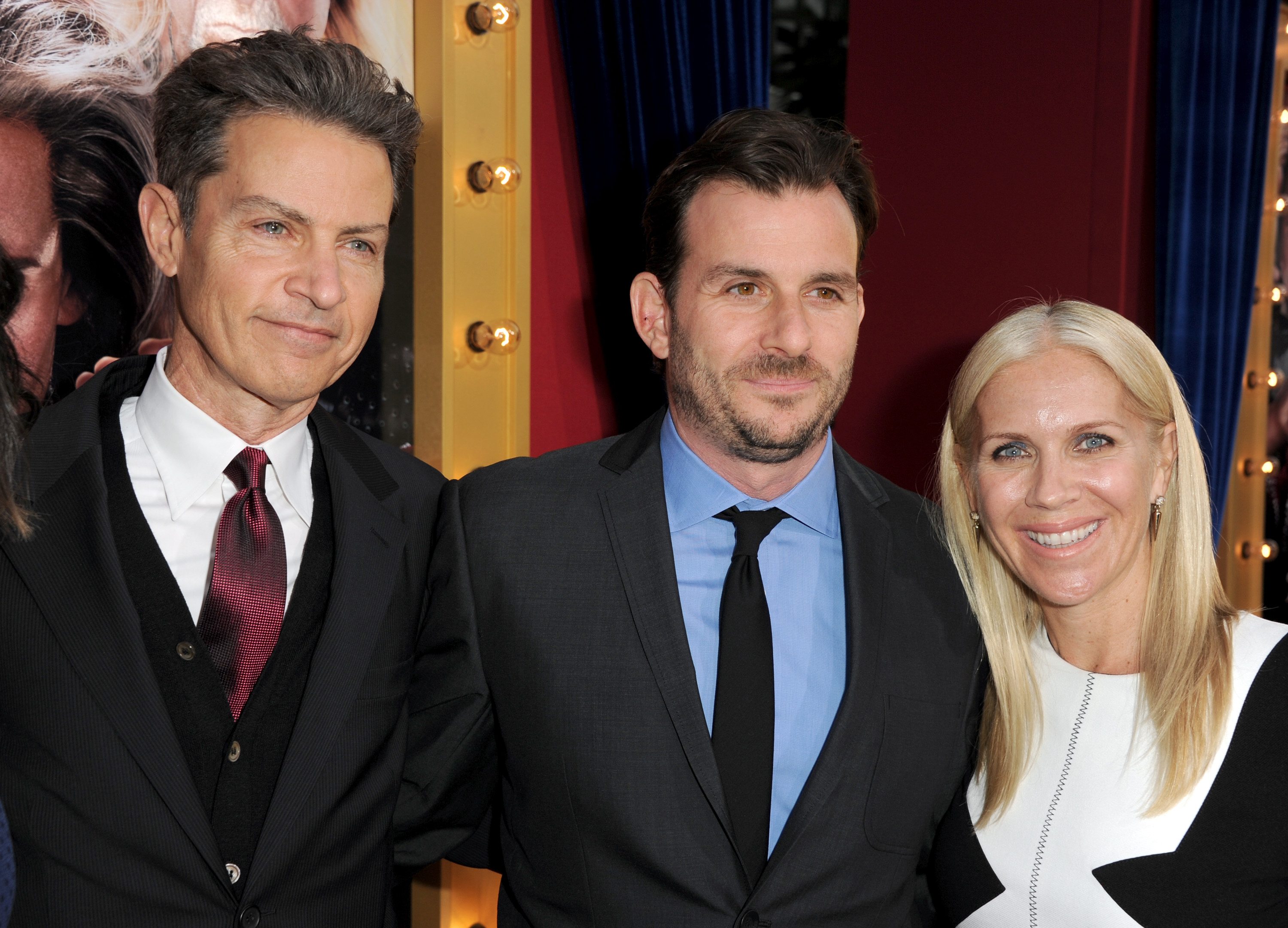 Vance DeGeneres is Ellen's older brother, who turned 64 this past September. He, and Ellen were born in New Orleans. When their parents divorced in 1974, Ellen moved with her mom and stepdad, Roy Gruessendorf, to Atlanta, Texas while Vance, then 20, stayed in New Orleans.
While she is blonde, and he has dark hair which is now graying, you can tell they are siblings – just look at their eyes.
Like his sister, Vance DeGeneres is also an actor and comedian, as well as a musician, film producer, and screenwriter.
Vance DeGeneres' start in entertainment
Following two years in the Marine Corp, where he earned the rank of corporal, DeGeneres returned to New Orleans and in the late '70s hosted a radio show, New Wave New Orleans. He also began performing with a new-wave band named The Cold, in which he played the bass guitar.
He went on to play in subsequent bands including as a keyboardist in the House of Schock with Gina Schock, and later as a rhythm guitarist for Cowboy Mouth. The band had an appearance on his sister's show, The Ellen DeGeneres Show, in 2006. Beyond his appearance on the show, Ellen has talked about her brother in other episodes. In 2011, she shared a video of Vance meeting her miniatures horses, a can't miss segment, which is now available on YouTube.
DeGeneres' advancement into show business
Vance DeGeneres originated "Mr. Hands," and appeared in short films Mr. Bill Goes to Washington, and Oh Noooooo! It's Mr. Bill's 20th Anniversary. He appeared in his sister's sitcom Ellen and the TV series The Rat. He also gained screenwriting experience with both Ellen and The Rat, as well as receiving credits for writing special material for the Emmy Awards, Grammy Awards, and Academy Awards. He also wrote an episode of Ellen, "Bowl, Baby, Bowl."
Vance worked as a correspondent for The Daily Show, during the time Jon Stewart hosted, around the turn of the century.
His most notable accomplishments have come as a producer and actor. And, his career took off when he went to work with Steve Carell's company Carousel Productions, having worked as executive producer on Crazy, Stupid, Love, and The Incredible Burt Wonderstone.
Vance has also worked as an executive producer for Inside Comedy, hosted by David Steinberg which featured interviews with some of the best comedians of the last five decades. The Showtime program ran for four seasons with 36 episodes starting in January 2012.
Are the DeGeneres siblings close?
They are close – although, they probably don't talk every day. He lives in California, and since his wife, Joanna Brooks DeGeneres, is a headshot photographer in L.A., which is also the home base for Carell's Carousel Productions, one would expect they live nearby. Ellen makes her home in Montecito, in Santa Barbara County, but her shows, including Ellen's Game of Games, are also produced in L.A.
In addition to the previous appearances and mentions on her daytime show, Ellen mentioned that Vance and she got their sense of humor from their father, in her tribute to their father in January 2018.
Ellen, and her wife, Portia de Rossi, were among the guests at Vance and Joanna's small Ojai wedding in 2013. Unfortunately, Vance DeGeneres has little use for social media. He has an unofficial Facebook page, unlike his sister who has close to 31 million likes and followers on her page. Vance has led a clean life with little to no scandal. He had one brief former marriage and has no children.