Who Is Will Ferrell's Wife, Actress Viveca Paulin, and How Long Have They Been Married?
Will Ferrell has been one of the most popular actors in the world for almost two decades and has starred in some of the biggest comedies of all time, including Talladega Nights: The Ballad of Ricky Bobby, Old School, A Night at the Roxbury, Daddy's Home, and Anchorman: The Legend of Ron Burgundy. But while his career is fast and furious, and his net worth of $100 million puts him in the millionaire tax bracket, his home life is stable and calm, thanks to his wife of eighteen years, Swedish actress and art connoisseur Viveca Paulin. Ferrell and Paulin have been one of Hollywood's happiest couples since the mid-'90s, and fully support each other in their respective careers.
What does Viveca Paulin do?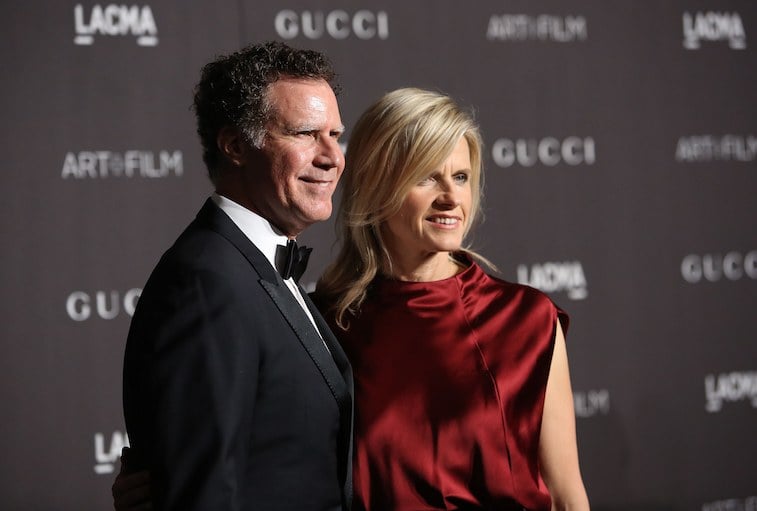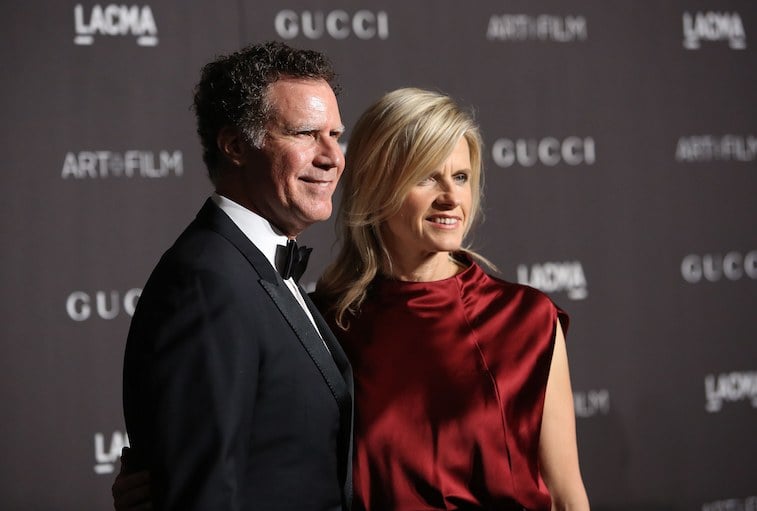 Paulin was born in Askim, Sweden, in 1969. She graduated from Pomona College in 1991 with a degree in art history. She is an actress, and has appeared in a number of films over the years, but is also heavily involved in the arts community, most notably in Los Angeles. Paulin has worked for several art auction houses, including the famed Los Angeles Modern Auctions.
Paulin is well-known for her work with the Los Angeles County Museum of Art's Contemporary Friends, which she helped to found in 2013. She is currently a trustee and helps to acquire new art pieces on an ongoing basis. Paulin also still enjoys acting and has appeared in small roles in movies like Money Talks and A Night at the Roxbury.
How long have Paulin and Ferrell been married?
Ferrell and Paulin met at an acting class in 1995, around the time of Ferrell's hugely popular residency on Saturday Night Live (for which he received an Emmy Award nomination in 2001) and became fast friends. After several years, the friendship took a romantic turn, and the two tied the knot in 2000. At present, Ferrell and Paulin have been happily married for eighteen years. Ferrell raved about his wife in an interview with Elle, saying that out of all the things he loved about his wife, his favorite quality is her sense of humor.
According to Ferrell, even the way he proposed was comedic. He says in an interview that he took Paulin to a secluded beach that should have been romantic, but the isolated location ended up being creepy instead and that the proposal took on an unintended humorous aspect. However funny the marriage proposal itself might have been, Paulin ended up saying yes. The two lovebirds have clearly found the winning formula, as they are perfectly happy close to two decades later.
How many children do Ferrell and Paulin have?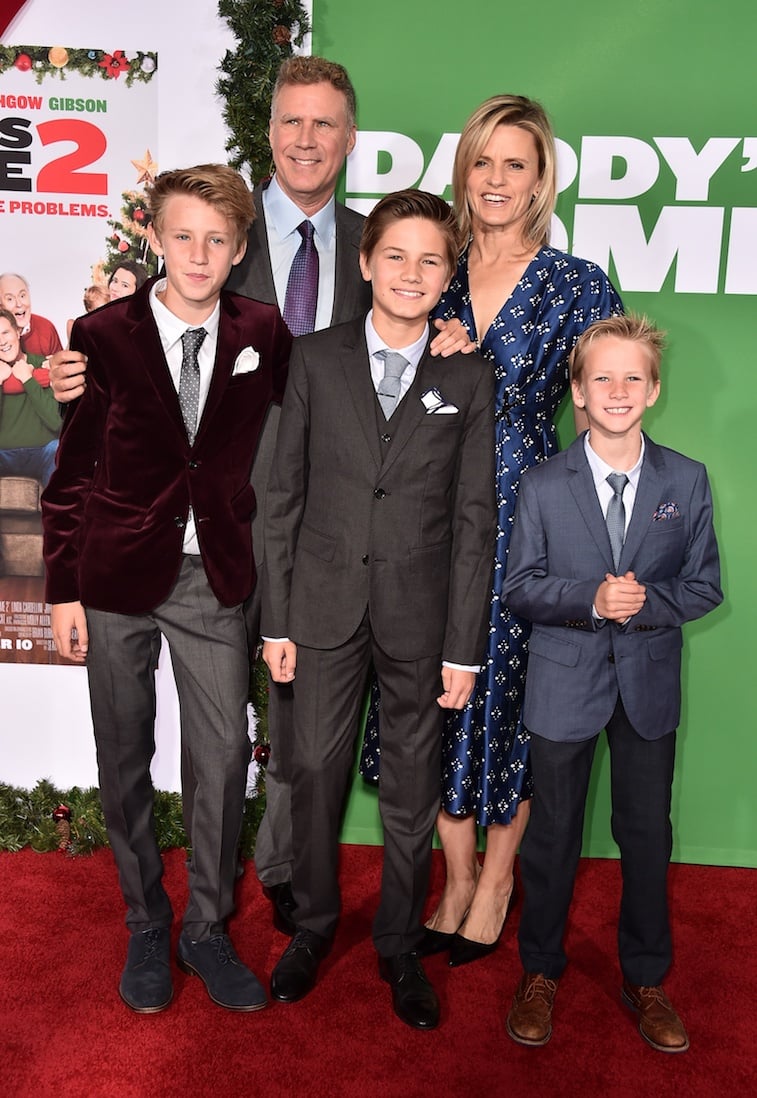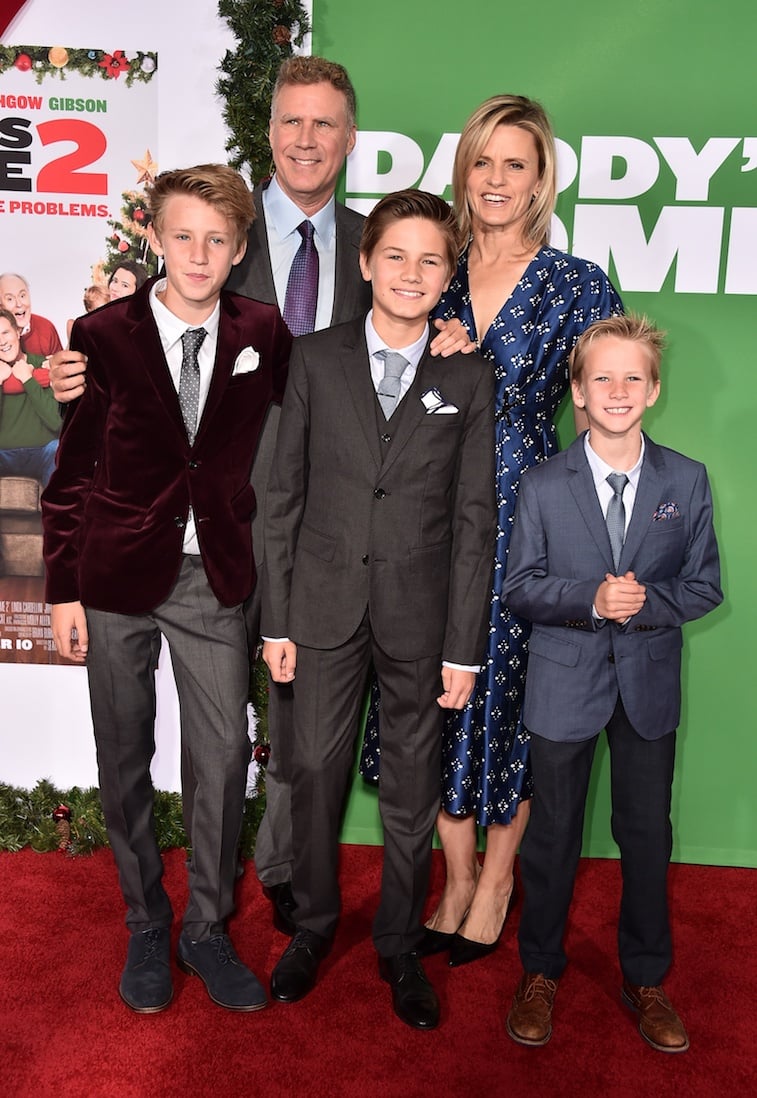 Paulin and Ferrell have three children together, all boys. Their first, Magnus Paulin Ferrell, was born in March 2004. Their second son, Mattias Paulin Ferrell, was born in December 2006, and the third son, Axel Paulin Ferrell, was welcomed to the world in January 2010. While the Ferrell family prefers to stay out of the limelight, for the most part, all three of Ferrell's sons made a brief appearance in Anchorman 2: The Legend Continues. In addition, Ferrell sometimes brings his entire family to his film premieres, like one of his more recent releases, Daddy's Home 2.
The photogenic family divides their time between a home in Los Angeles, a home in New York City, and one in Sweden, Paulin's country of origin. With a red-hot career and a brand-new movie, Holmes & Watson, which reunites Ferrell with his comedy counterpart John C. Reilly, it seems likely that Ferrell might be bringing his brood out to even more events and special occasions.