Who John Lennon Said Should Replace George Harrison as the Beatles' Lead Guitarist
When George Harrison said he'd had enough of The Beatles, John Lennon didn't sweat it. He had a replacement in mind.
If you're a Beatles fan, you're probably familiar with the turmoil surrounding the band from 1968 until the 1970 breakup. During that period, they recorded what Paul McCartney described as "the tension album" and had walkouts from two members of the group.
The checklist includes Ringo's sudden departure during the White Album (1968) sessions. After losing confidence in his playing and getting fed up with Paul's directions, Ringo decided he'd rather be on a boat in Italy than recording with the world's biggest band.
While he was gone, The Beatles realized they wouldn't be able to make do with Paul playing drums. So they telegraphed Ringo imploring him to come home (and he did). But the drama wasn't over.
Less than six months later (January '69), George Harrison staged his own walkout during a particularly tense day of work in the studio. On that occasion, John Lennon was quick to suggest a replacement for their lead guitar player.
George temporarily quit the band during the 'Let It Be' sessions.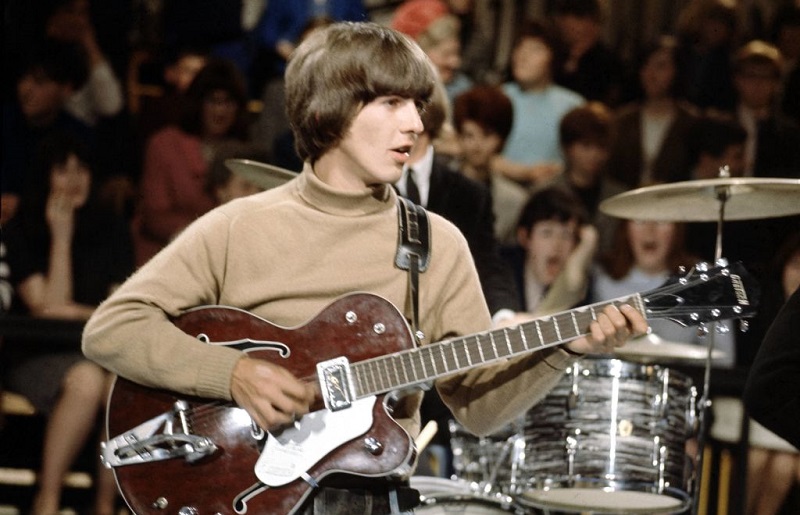 In George's case, the tension didn't start brewing in '68. He'd been frustrated about working in the shadow of Lennon and McCartney for some time. While making Sgt. Pepper's (1967), he'd had one of his songs shelved because the band (and producer George Martin) thought it wasn't very good.
By early '69, he had problems with both John and Paul, and you can see it in detail in the Let It Be film. In the Beatles Anthology, George explained exactly how it happened. "Paul wanted nobody to play on his songs until he decided how it should go. For me it was like: 'What am I doing here? This is painful!'"
Irritated that the exchange with Paul was captured in the documentary, George decided his best move was to go home and take it from there. While it must have been a jolt for the band members, John acted nonchalantly.
In fact, according to Michael Lindsay-Hogg (the Let it Be director), John pitched a replacement for George right away.
Lennon suggested bringing in Eric Clapton, who he'd played with on 2 occasions.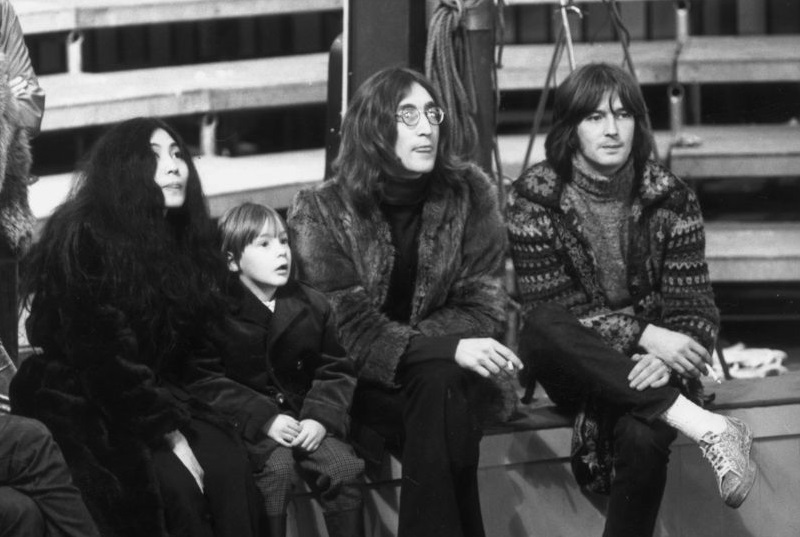 By early '69, Eric Clapton needed no introduction to any of The Beatles. He'd been one of England's best guitarists for years and had even played the solo on George's "While My Guitar Gently Weeps" the previous year. But that wasn't the only time he played with one of The Beatles.
In December '68, John formed a one-off all-star band he called The Dirty Mac for the Rolling Stones' Rock and Roll Circus. That group featured the lineup of Keith Richards on bass, Mitch Mitchell on drums, and Clapton on guitar.
Lennon loved the experience and seemed to want more. When George left, he suggested Clapton as a replacement. "Let's get in Eric," Lindsay-Hogg heard John say. "He's just as good and not such a headache."
Eventually (10 days later), George returned. And, even though the album became something of a mess, they recorded enough material for Let It Be. (Later that year, they'd have much more success with Abbey Road.)
Though it didn't happen, it's intriguing to wonder what the band would have been like with Clapton on lead guitar at one of the group's most rocking moments. Judging by the other two times he played with The Beatles, it probably would have turned out great.
Also see: The 'Rubber Soul' Track John Lennon Called His 'Least Favorite Beatles Song'