Who Paul McCartney Was Thinking About When He Wrote 'Let It Be'
If you look at Beatles songs written mostly by Paul McCartney, it's rare you find him singing about someone by name. For example, on "Hey Jude," Paul wrote the song for John Lennon's son Julian. (He wanted Julian to feel better during his parents' divorce.)
Then there are the dozens of songs he wrote using fictional names. On "Ob-La-Di, Ob-La-Da," he liked the name Desmond because it reminded him of a West Indies name. And with "Get Back," his Jojo and Loretta were also made-up people.
The same goes for "Lovely Rita," that enchanting meter-maid he sang about on Sgt. Pepper's. In each of these cases, Paul simply took a theme or story on his mind and created a fictional character.
But "Let It Be" was an exception. On the title track of the final Beatles release, Paul definitely had someone real in mind when he sang about "Mother Mary." And this time he didn't make her up.
Paul sang about his late mother on 'Let It Be'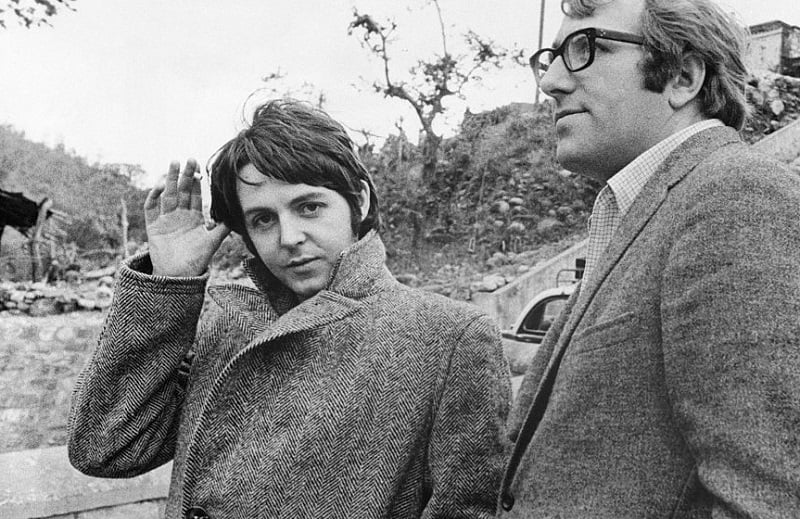 When "Let It Be" went out as a single in March 1970, you couldn't blame listeners for hearing a religious message in the lyrics. Paul sings about "Mother Mary" who comes to him "in times of trouble." She speaks "words of wisdom," suggesting he "let it be."
From there, he introduces "brokenhearted people" for whom "there will be an answer" and have "a chance that they will see." When Paul sings of "a light that shines" on him despite the clouds, it seems certain the theme is religious.
However, Paul said the reference was not to Mary, mother of Jesus, but to his own mother Mary who passed away in 1956. "One night during this tense time I had a dream I saw my mum, who'd been dead 10 years or so," Paul said in Many Years From Now. "And it was so great to see her."
In the song he ended up writing, he tried to represent what he she told him. "It was so wonderful for me and she was very reassuring. In the dream she said, 'It'll be all right.' I'm not sure if she used the words 'Let it be', but that was the gist of her advice. It was, 'Don't worry too much, it will turn out OK.'"
Paul didn't stop people from having a religious interpretation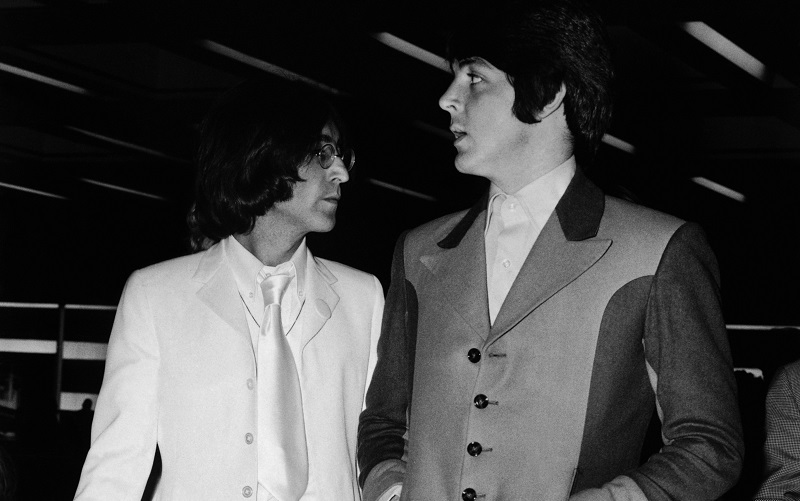 When Paul wrote the song in 1968, it was during the dark days of the band's White Album sessions. He wrote about "times of trouble" because that's how he felt about the arguing and overall ugly period making that record. But when people heard a religious message he didn't discourage the interpretation.
"Mother Mary makes it a quasi-religious thing, so you can take it that way," Paul said in Many Years From Now. "I'm quite happy if people want to use it to shore up their faith. I have no problem with that. I think it's a great thing to have faith of any sort."
But the timing of the release of "Let It Be" also gave it another significance. A month after the single came out, Paul announced he had quit The Beatles (effectively acknowledging their breakup). And a month after that the Let It Be album and film came with it.
At that point, fans likely heard the song as "let the band go their separate ways" or something similar. As Paul has said, when you write in general terms, people can take it to mean anything. And that's never a bad thing.
Also see: Why The Beatles Scrapped This George Harrison Song After 100 Takes