Who Plays George W. Bush and Dick Cheney in Adam McKay's 'Vice'?
When looking back at actors who transformed for film roles, Robert DeNiro's weight gain for Raging Bull was a memorable, Oscar-winning example. In this century, Charlize Theron's complete transformation in Monster ranks as another. (Theron also won an Oscar for her effort.)
But when film audiences take in Adam McKay's new film Vice (opening Christmas Day), there's a good chance Batman Begins and American Psycho star Christian Bale will be unrecognizable to them. Bale will play former Vice President Dick Cheney in the film that explores the darkness of the George W. Bush presidency in detail.
While McKay said he wanted Bale to play the role of Cheney because of the actor's character work, Bale's physical appearance will grab everyone's attention right away.
How Bale changed to play Cheney
To play the much older and, well, different Cheney, Bale needed to gain weight (40 lbs., to be exact). Bale told Yahoo he ate as much pie as possible along with "whatever's handy" to get closer to that weight. Meanwhile, he also shaved his head and bleached his eyebrows for that Cheney look.
Steve Carell, who co-stars in Vice as Donald Rumsfeld, said Bale even performed exercises on his neck muscles so they would thicken for the role. After that preparation, the makeup department would complete the transformation on the set before each day of shooting. Watching the trailer, it's difficult to even recognize Bale.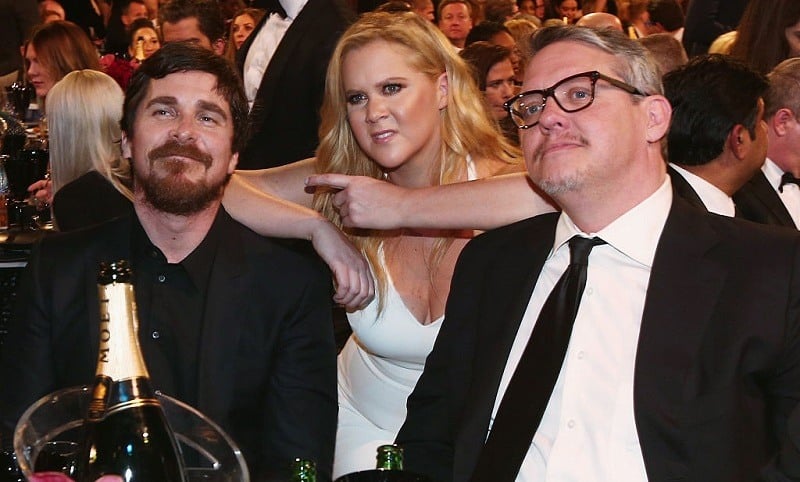 McKay's film deals with Cheney's life at two different time periods, so audiences will also see Bale portray a younger version of the man. Amy Adams, who worked with Bale on The Fighter and American Hustle, play Cheney's wife Lynne in the film.
Other notable actors involved in the project are Tyler Perry, who plays Colin Powell, and Bill Pullman, who portrays Nelson Rockefeller. But all eyes will be on Bale and the actor who plays his boss in the White House.
Sam Rockwell as George W. Bush
Fans of Sam Rockwell will notice much less of a physical change in the actor (if any at all) to play the role of George W. Bush.  Rockwell exudes a certain boyishness in the trailer as he speaks to Cheney about coming aboard his administration.
Rockwell, fresh off his win for Best Supporting Actor Oscar for 2017's Three Billboards Outside Ebbing, Missouri, lands immediately in another huge role here. The buzz surrounding Vice — and its Christmas release — suggest nominations are more than possible for the 2019 Academy Awards.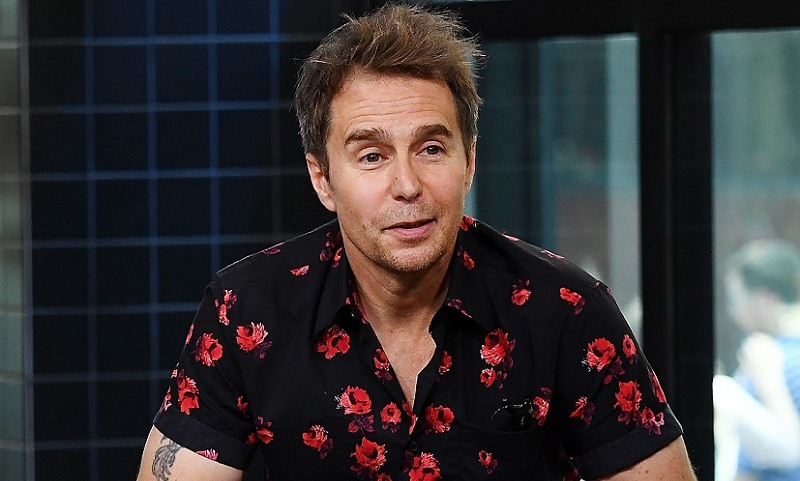 Of course, Bale's transformation for the title role makes him a contender for a Best Actor nomination (yes, even before anyone's seen it). Hollywood is predictable on several levels, and celebrating physical commitments by actors goes back to at least De Niro.
Bale also has an Oscar in his trophy case — a Best Supporting Actor win for The Fighter — but to date his only nomination for Best Actor in a lead role came for American Hustle. He was nominated for supporting work in The Big Short.
Check out The Cheat Sheet on Facebook!