Who Plays Jo March in the New Version of 'Little Women'?
Some people prefer Katherine Hepburn. Others vote for Winona Ryder. But soon there will be another actress contending for fans' attention as Jo March, the heroine of Louisa May Alcott's beloved 1868 novel Little Women. 
Oscar nominee Greta Gerwig's film adaptation of the classic novel — the eighth movie version of the story in the past 100 years — is coming to theaters in December. The first trailer for the movie dropped on August 13, giving fans a look at the new Jo. 
Saoirse Ronan plays Jo March in 'Little Women' 
For Little Women, Gerwig has teamed up again with Irish actress Saoirse Ronan, who starred in (and earned an Academy Award nomination for) her work in Gerwig's 2017 film Lady Bird. The 25-year-old Ronan was also nominated for Brooklyn and Atonement. She also starred in The Lovely Bones, Hanna, and Mary Queen of Scots. 
Timothée Chalamet, who also appeared in Lady Bird, plays Laurie, the boy next door who falls in love with Jo.
Ronan has said she's thrilled to reunite with Chalamet. "I loved that in Lady Bird, he was the one that broke my heart, but I got to break his heart in Little Women," the actress told Vanity Fair.
Emma Watson and Meryl Streep are also in the film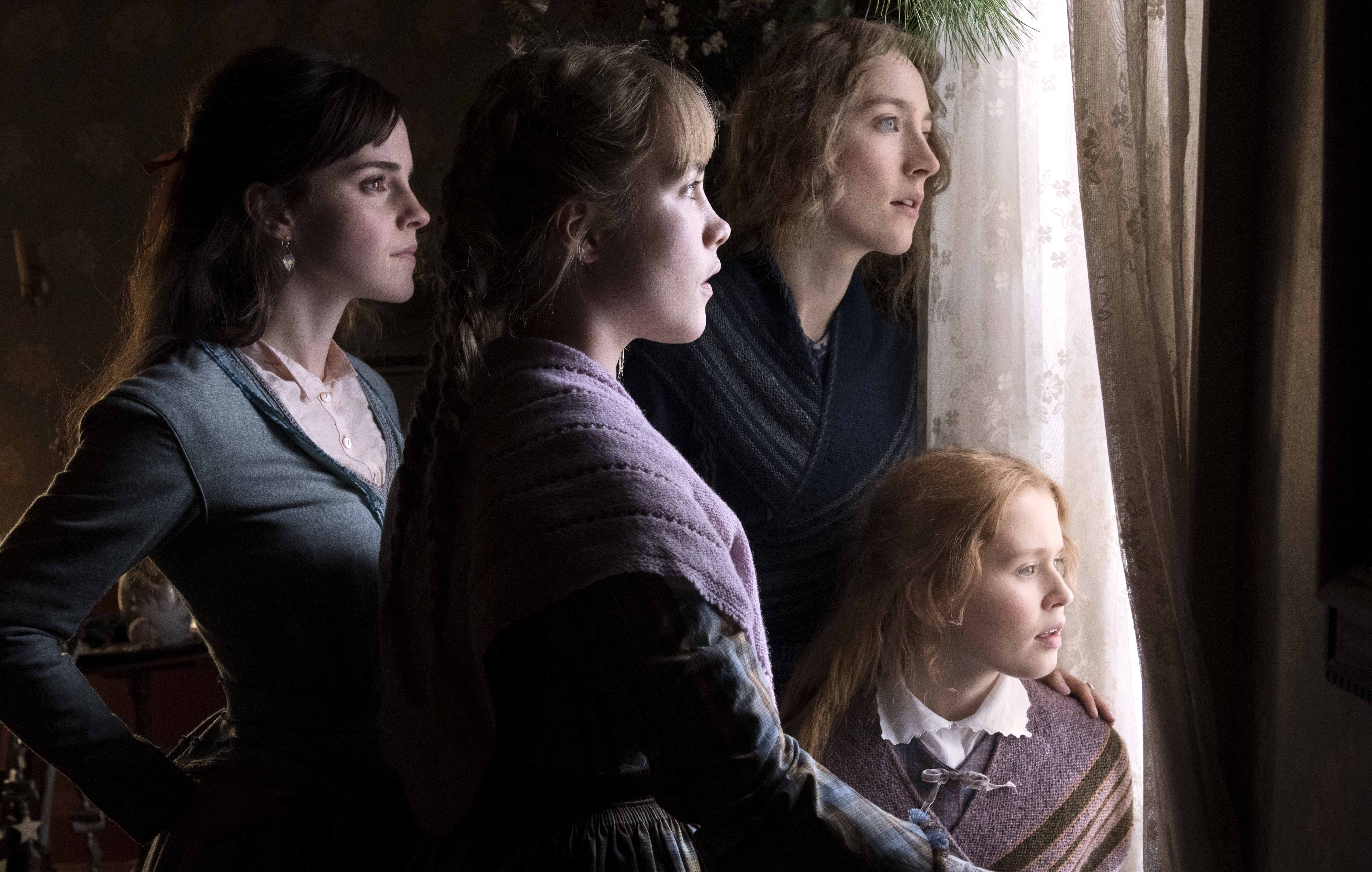 Gerwig has assembled an all-star cast for her adaptation. In addition to Ronan, Little Women will star Harry Potter alum Emma Watson as Meg, Florence Pugh (Lady Macbeth, Fighting with My Family) as Amy, and Eliza Scanlen (HBO's Sharp Objects) as Jo's three sisters. Oscar nominee Laura Dern is their mother Marmee. The director said that Dern acted as a bit of a mother figure to the young cast during production as well. 
"Off-set, every single one of the girls actually did come to Laura with their heartaches and their problems," Gerwig told Entertainment Weekly. "Everybody had a good cry with Laura. She became this mother, sister, confidant person for everyone on set, which was a very beautiful thing to embody. She was a rock for everyone."
Better Call Saul's Bob Odenkirk plays the girls' father, Mr. March. Meryl Streep plays the sisters' wealthy but stern Aunt March. James Norton (TV's Happy Valley) will play Meg's love interest John Brooke. French actor Louis Garrel (The Dreamers) portrays Friedrich Bhaer. The cast also includes Chris Cooper, Tracy Letts, and Abby Quinn.
The movie was filmed in places where Alcott actually spent time 
Little Women was shot on location in Massachusetts, where Alcott lived and worked. In one instance, Gerwig was able to film in a spot that had a clear connection to the author. Some of the movie's scenes take place in the same schoolhouse where Alcott's father, Amos Bronson Alcott, a transcendentalist and friend of Ralph Waldo Emerson, taught. 
"It gives gravity to what you're doing," Ronan said of making the movie in places that were tied to Alcott, who based some parts of Little Women on her life. "The physical place really reminds you of the story you're trying to tell."
Little Women is in theaters December 25, 2019. 
Check out Showbiz Cheat Sheet on Facebook!