Who Plays Nancy Drew? Kennedy McMann Headlines the New CW Series
Get your detective hats on, because a new mystery drama is coming to The CW. On Oct. 9, Nancy Drew makes its series debut after the season 4 premiere of Riverdale. And of course, fans are already dying to know the cast, including Kennedy McMann, who plays the reigning Nancy Drew herself. So who is the actress behind the beloved character? Here's everything you need to know about the newcomer.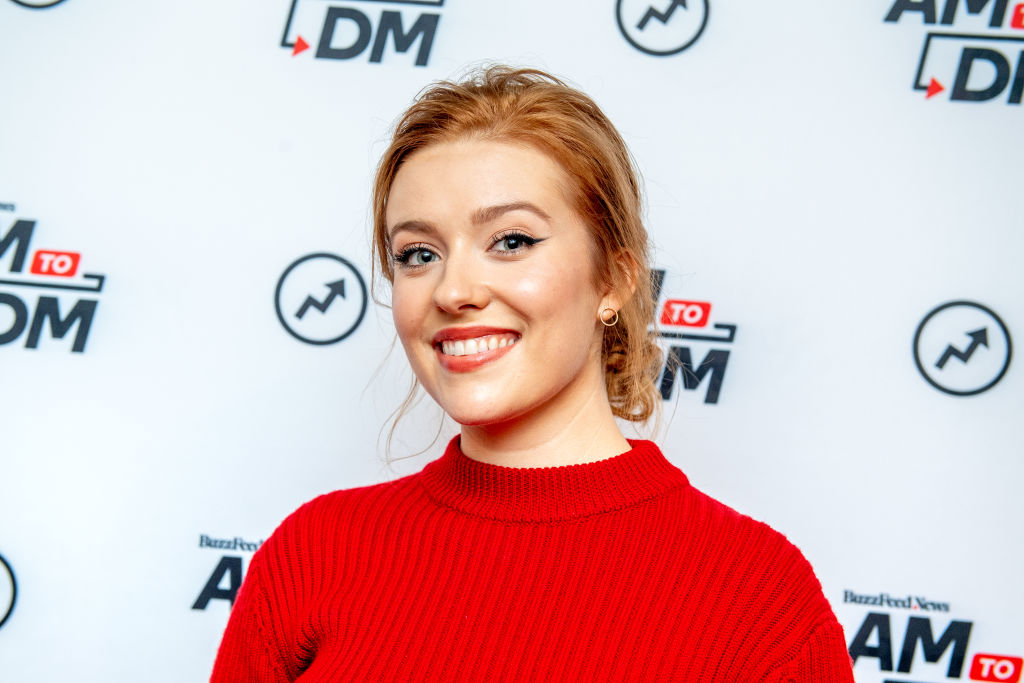 Who is Kennedy McMann, the woman behind Nancy Drew?
Chances are, you probably won't recognize McMann when she appears in Nancy Drew. According to her IMDb profile, McMann has only been in the business since 2017, with the CW series being her first major role. Prior to Nancy Drew, the actress starred in small roles, such as Carol Solomon in Law & Order: Special Victims Unit and Sara Moreland in Gone. She was also a production assistant in the short Deceive.
Nevertheless, McMann has quite the resume. Before landing the leading role on Nancy Drew, McMann graduated from Carnegie Mellon University's School of Drama in 2018. She also performed in theater productions such as Love's Labor Won, A Bright Room Called Day, and A Flea in Her Ear.
How old is McMann?
McMann celebrates her birthday on October 30, 1996. This makes her 22-years-old as of this writeup.
Who is McMann dating?
Not much is known about McMann's partner. However, on Dec. 28, 2018, the actress shared her engagement on Instagram. She also posted a few adorable photos with her now-fiance.
"WE'RE GETTING MARRIED Y'ALL," she captioned the pictures.
What to expect from 'Nancy Drew,' according to McMann
It looks like fans of the Nancy Drew series can rest easy. According to an interview with CBS San Francisco, McMann ensures viewers the new CW series will stay true to the beloved book series.
"We definitely pull a lot from the source material," McMann revealed. "The people that are creating the show, writing the show, working on the show are huge super fans. Nobody wants to do wrong by the source material whatsoever. We all treasure Nancy in our hearts. We use a lot, a lot of what's already been there, but then we're bringing it to a new level."
Nevertheless, there are some changes in the new adaptation. "We're introducing a Nancy who makes mistakes and who is complicated and has consequences in her relationships when she has this ruthless pursuit of justice," McMann shared.
The actress then confirmed the new Nancy Drew would have supernatural elements mixed throughout. "We've taken that from moments that have always appeared in the books that are sort of this nod to perhaps the supernatural," McMann shared. She then noted the show is "really taking that and expanding upon it and allowing Nancy to grapple with the tangible and the ephemeral the realism and the non-real."
McMann also hinted at some changes with Nancy's character in the CW show when speaking with Cosmopolitan. "Nancy's not the prim and proper, perfect Nancy Drew you know from the 1930s books," she teased.
It's likely this change better reflects the women in today's society. McMann told Entertainment Weekly:
It's a really awesome time for women right now in Hollywood and I think she is such an exceptional role model for our audience to have. It's the perfect time to see this very commanding person who is taking control and taking responsibility for her actions and not being afraid to go for what she really wants and allows herself to be driven by her desires as opposed to what she thinks she ought to be. She doesn't focus on impressing the people around her. She's focusing on herself and that's a really wonderful and important thing to teach especially younger girls.
No matter what happens when Nancy Drew premieres on Oct. 9, it seems McMann was made to play the part. Now, let's get to sleuthing. There's bound to be plenty of new mysteries to solve in the upcoming weeks. So keep your eyes peeled.
Check out Showbiz Cheat Sheet on Facebook!