Who Plays Robin in 'Stranger Things' and What Else Has She Done?
Those of you who binge-watched the third season of Stranger Things likely found yourself wondering about the new character that shows up in the life of Steve (and Dustin). While Dustin and Steve's bromance has become a new favorite pairing as it was in Season 2, adding a girl to the mix was a refreshing choice.
If you've watched, then you know Robin (Maya Hawke) is the girl Steve is trying to win over in his new job at a mall ice cream shop. Dustin is now acting as Steve's wingman to link the two, despite Robin being a closet lesbian.
She ultimately becomes involved with Steve and Dustin's crazy antics with Russian spies. If the girl playing Robin looks familiar, she's a daughter of a famous Hollywood couple.
Who is Maya Hawke?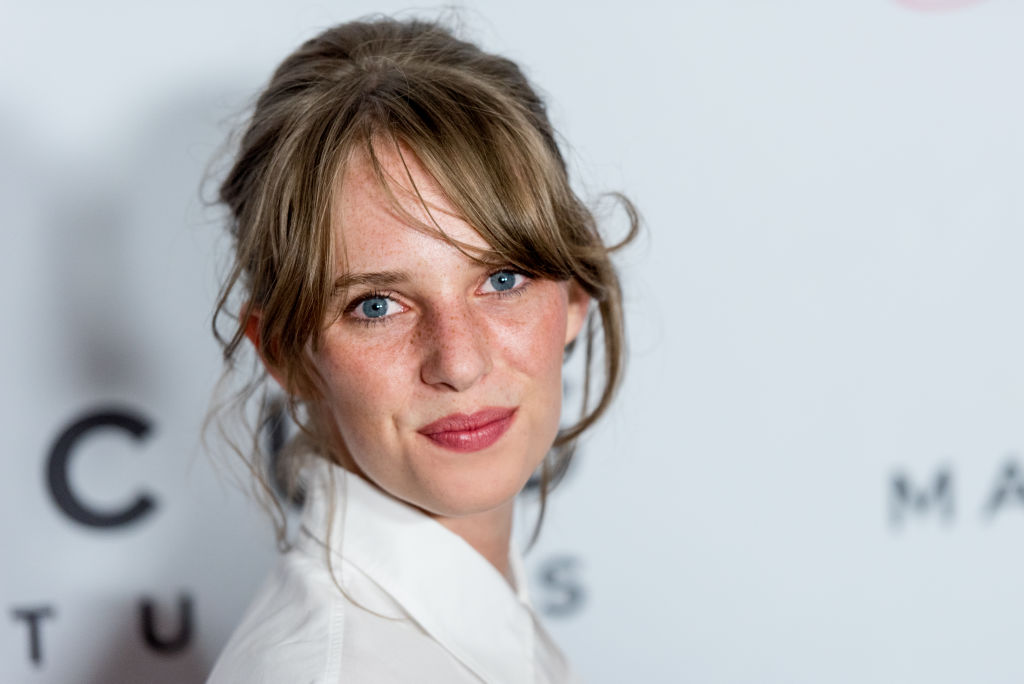 Yes, nepotism is everywhere in Hollywood. At a time when there's plenty of controversy over famous Hollywood parents using their influence to get their kids into prestigious universities, doing the same to land TV/movie roles is still acceptable.
There isn't anything wrong with a famous couple promoting their kids to follow in their acting footsteps. As long as they keep their head on straight and prove their worth, fans don't mind seeing the offspring of actors in the limelight.
Many cases could be cited, but the most prominent in this piece's case is Maya Hawke playing Robin on Stranger Things. At only 21 years old, her acting experience is limited at the moment. She can at least cite on her resume that Ethan Hawke and Uma Thurman are her parents. Both are some of the most respected movie thespians of the last couple of decades.
Maya Hawke looks a lot like her mom (and dad)
When you see comparison pics between Maya Hawke and her mom, Thurman, you definitely see a strong resemblance. Fans also see some of her dad in her facial characteristics.
Possessing the mix of these two prominent people is obviously a clear win if you're creating a classic face for the big or small screen. Of course, everyone wants to know what Hawke's acting experience is.
The truth is, she doesn't have a lot, but she clearly has natural skills based on her Stranger Things performance. It doesn't always take a lot of acting experience to become good very quickly.
Her first acting role was in a miniseries of Little Women for Masterpiece Theatre here in the states. She memorably played the iconic role of Jo March.
Experience in prior roles before 'Stranger Things' came along
What's most interesting about Hawke's career so far is that she's filmed two movies within the last year that have yet to be seen by audiences. This means even though her role as Robin in Stranger Things is really her third credit, her real big screen debut will occur in an indie film called Ladyworld. She'll also have a small role playing a flower child in Quentin Tarantino's much-anticipated Once Upon a Time…in Hollywood.
You could say this is the summer of Hawke with Stranger Things and these two movies alone. Plus, she has various other movies in post-production. A Gia Cappola film called Mainstream is one, a film called Human Capital (co-starring Marisa Tomei) is another, and a couple of short films.
Her portrayal of Robin has already created a near classic character thanks to her acerbic personality and being one of the first LGBT characters in a regular Netflix series.
We'll see if Hawke can make it as a solo star since her chemistry with Gaten Matarazzo and Joe Keery is already a winning combination. We're sure she can stand out, even if working in ensembles for a while.