'Joker:' From Joaquin Phoenix to Robert De Niro, Here Are Some Cast Members From the New 'Joker' Movie
There are a few different adaptations of this DC "villain." In fact, there have been over 20 different versions of this character, from Jared Leto's Joker in Suicide Squad to Heath Ledger's Joker in The Dark Knight. The 2019 Joker, from the recently-released Joker movie, is portrayed by three-time Oscar nominee Joaquin Phoenix. Learn more about the actor and his role with this film, here.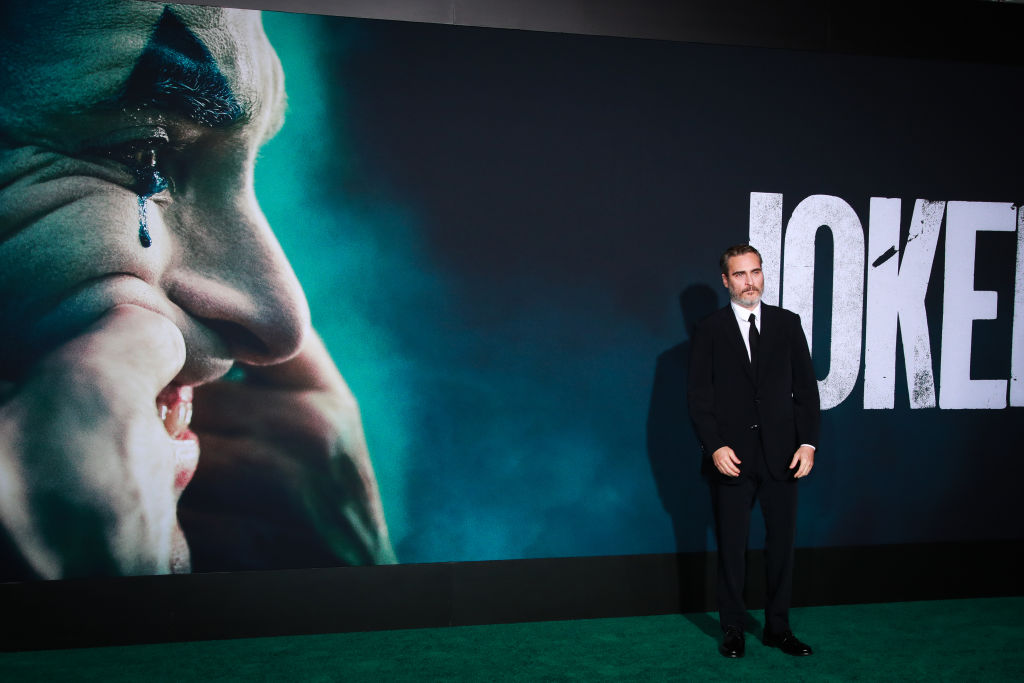 Joaquin Phoenix portrays the Joker in the recently-released film, 'Joker'
His life isn't all tragedy. Actor Joaquin Phoenix portrays the title character, Arthur Fleck, also known as the Joker. In this story, viewers see how Arthur Fleck was driven to madness and, ultimately, to becoming the Gotham villain.
Joaquin Phoenix is joined by other A-list actors in this film. That includes Robert De Niro, known for films like Taxi Driver, Raging Bull, Goodfellas, and The Godfather: Part II. Other actors in Joker include American Horror Story's Frances Conroy, Deadpool 2's Zazie Beetz, and Ghost Rider's Brett Cullen. Brett Cullen also appeared in the Batman movie, The Dark Knight Rises, as a Congressman.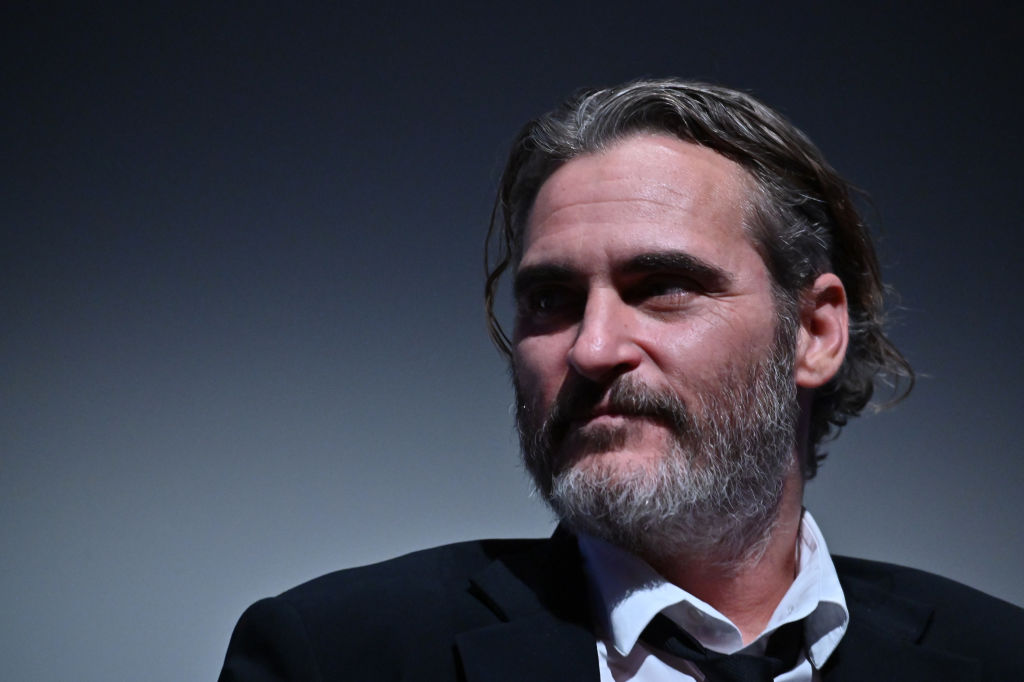 This actor starred in other productions before becoming the Joker
This is far from Joaquin Phoenix's first big role. He appeared in films like Her, Gladiator, and The Master. According to IMDB, the actor has three Oscar nominations under his belt and over 30 award-wins over his acting career. During an interview with Variety Fair, the actor discussed his role as the Joker and its relevance to modern–day issues.
"I was going through [the script,] and I realized, I said, 'Well, why would we make something, like, where you sympathize or empathize with this villain?' It's like because that's what we have to do," Phoenix said. "It's so easy for us to—we want the simple answers, we want to vilify people. It allows us to feel good if we can identify that as evil… Whatever issues you may have. It's too easy for us and I felt like, yeah, we should explore this villain. This malevolent person."
"There's no real communication," the actor continued. "And to me, that's the value of this. I think that we are capable as an audience to see both of those things simultaneously and experience them and value them."
Could Joaquin Phoenix portray the Joker in another movie?
There is no word regarding whether Joaquin Phoenix could portray this character again. However, during an interview, the actor elaborated on this character and working with Todd Phillips again.
"Honestly, I can't stop thinking about [the character]," Phoenix told Popcorn With Peter Travers. "I talked to Todd [Phillips] a lot about what else we might be able to do, in general, just to work together, but also specifically, if there's something else we can do with Joker that might be interesting. So, it ended up being a dream role. It's nothing that I really wanted to do prior to working on this movie."
"I don't know that there is [more to do]. Me and Todd [Phillips] would still be shooting now if we could, right? Because it seemed endless, the possibilities of where we can go with the character," the actor continued.
There are already plenty of spin-off movies lined up for this character and others, though they might not directly be connected. A movie about Harley Quinn, Birds of Prey, premieres in the United States on Feb. 7, 2020.
Joker is currently playing in theaters.