Who Was Fred Trump? What We Really Know About Donald Trump's Father
Although President Donald Trump's father, Fred Trump, died nearly two decades ago his name is in the headlines again.
In October 2018, the New York Times published an investigative piece on the elder Trump's finances alleging that the family participated in a number of tax schemes and fraud. The president has since blasted the report via social media, tweeting, "The Failing New York Times did something I have never seen done before. They used the concept of 'time value of money' in doing a very old, boring and often told hit piece on me. Added up, this means that 97% of their stories on me are bad. Never recovered from bad election call!"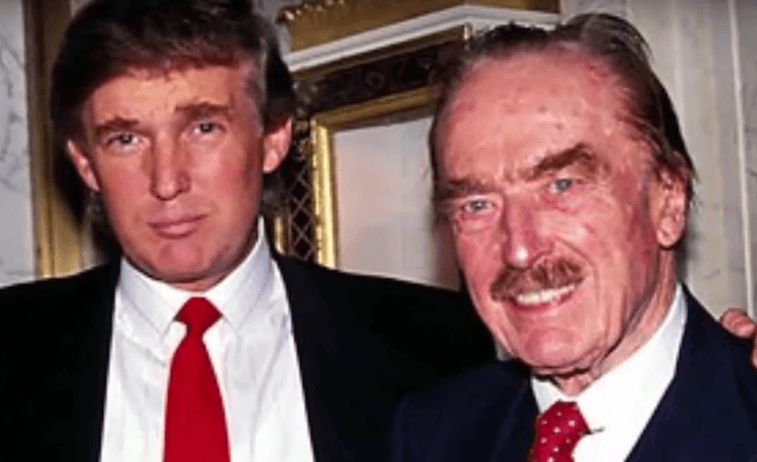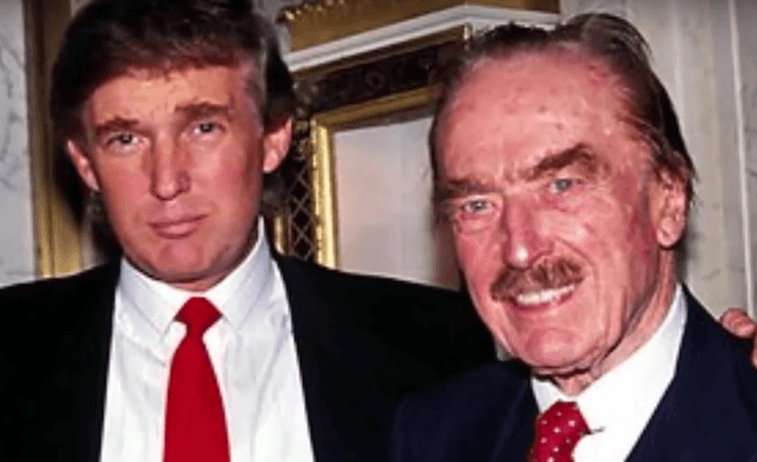 President Trump's attorney, Charles Harder, vehemently denied the publication's allegations and called them "100 percent false and highly defamatory."
So while the accuracy of the report is being disputed, here's what we do know about Donald Trump's late father.
Fred Trump's early life
Fredrick Christ Trump was born in New York City in 1905 to German-immigrant parents. He was one of three children and had a younger brother named John and an older sister named Elizabeth.
Fred's dad passed away during the 1918 flu pandemic but prior to his death had invested in some real estate, a career that later became the way the family made their fortune.
In 1936, Fred married a Scottish immigrant, Mary Anne MacLeod, and they had five children together including Donald Trump.
He started the family's real-estate development business
Fred Trump began his career building houses in Queens, New York. By the time he was in his early 20s he had constructed dozens of homes and formed the Elizabeth Trump & Son Co., which would later become The Trump Organization.
Donald Trump joined his dad's business in 1968 and after a loan from his father, set his sights on real estate in Manhattan.
"It was good for me," Donald Trump previously told The Times. "You know, being the son of somebody, it could have been competition to me. This way, I got Manhattan all to myself!"
Fred Trump was accused of being a racist
According to the website Boing Boing, a Times article from 1927 was uncovered a few years back stating that Fred Trump was arrested at a KKK rally along with several other men. However, in 2015, Donald Trump told the paper that his father was not charged with any crime and the incident never took place.
"It never happened. And by the way, I saw that it was one little website that said it. It never happened. And they said there were no charges, no nothing. Well, if there are no charges that means it shouldn't be mentioned," Trump said. "Because my father, there were no charges against him, I don't know about the other people involved. But there were zero charges against him. So assuming it was him — I don't even think it was him, I never even heard about it. So it's really not fair to mention. It never happened."
Fred Trump was accused of being racist when it came to renting out apartments in the '60s and '70s. In 1973, the U.S. Justice Department's Civil Rights Division sued him and his company claiming that minorities were being discriminated against as potential black tenants were being turned away in favor of white renters. Eventually, the two sides came to an agreement and a consent decree was signed
His net worth at the time of his death
During the last six years of his life, Fred Trump suffered from Alzheimer's disease. In 1999, he became ill with the pneumonia and died in June of that year at the age of 93.
At the time of his death, he had a net worth between $250 to $300 million. Today, his son, Donald Trump, has a net worth of more than $3 billion.
Follow The Cheat Sheet on Facebook!