Who Was Kate Middleton's First Love?
Prince William and Kate Middleton have had a fairytale romance, despite persistent rumors about the status of their relationship. Over the past eight years, the couple has welcomed three children and developed an unbreakable relationship.
But what was life like before William fell in love with Kate? Was there any man that was able to steal her heart and was she ever close to marriage? Let's take a look back at Kate Middleton's relationships and who she considers to be her first love.
When did Kate Middleton and Prince William meet?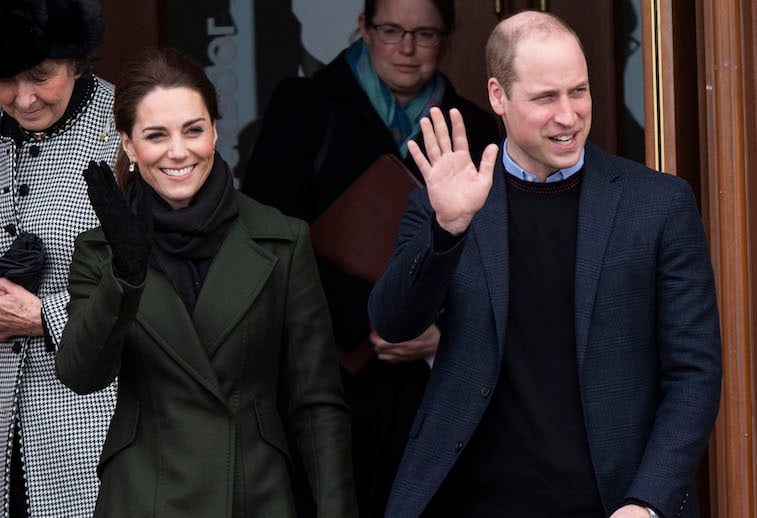 When Prince William first met Kate Middleton, she was just a young student at the University of St. Andrews. The pair lived in the same dormitory when William first saw Kate in 2001. Though they met in 2001, they didn't start dating until 2003.
The couple quickly fell in love and soon became the subject of endless media obsession. At one point, the attention became overwhelming, to the point that it is said that the constant media attention contributed to Kate and Williams short breakup in 2007.
Though the breakup was hard on the couple, Kate later admitted that the time apart helped them learn more about themselves.
Kate and William announced their engagement in 2010 and on April 29, 2011, the couple exchanged their vows at Westminster Abbey. The wedding was the biggest event in England since William's parents had said "I do" thirty years earlier.
Who was Kate Middleton's first love?
Before Kate Middleton met Prince William, she didn't have to worry about a constant media circus picking apart her relationships. Not much is known about Kate's previous relationships but we do know that she dated at least three other men before marrying Prince William.
Prior to meeting William, Kate dated law student Rupert Finch. The relationship didn't last long and the two ended things in less than a year.
Before Finch, there was Willem Marx, who was reportedly Kate's first love. Marx was a fellow student at Marlborough College, which Kate attended before St. Andrews. The couple had a short relationship but remained friends after the breakup. Marx even got an invite to Prince William and Kate's 2011 wedding. Marx is presently a reporter in London and has since married.
Kate also dated Henry Ropner during her 2007 break up with William. Ropner was reportedly a mutual friend of Kate and William, so that fact that they dated was particularly upsetting to William.
Kate didn't know how to act when she first met William
While Kate's earlier relationships gave her a taste of love, nothing could prepare her for the journey she was about to embark on with Prince William. According to royal biographer Christopher Anderson, Kate didn't know what the proper etiquette was when meeting the future king.
Uncertain of how she should react, Kate did the first thing that seemed appropriate – she curtsied. The move was so unexpected that William actually spilled his drink all over himself. Kate later revealed that she was so embarrassed after that first meeting, recalling that she turned bright red and scuttled away.
Many people don't realize it, but that awkward meeting at St. Andrews was not the first time the couple had seen each other. William and Kate actually met several years before that embarrassing incident at St. Andrews. It turns out that the two had actually crossed paths way back in elementary school.
Kate attended St. Andrews Prep while William went to Ludgrove Prep. Kate couldn't help but notice when the young prince appeared at her school playing left back for the Colts. She never could have imagined that several years later the two would meet up again and become one of the world's most famous couples.