Who Was Meghan Markle's Best Friend on 'Suits'?
Meghan Markle may be a member of the royal family now. But there seems to be more interest than ever in her acting career! In particular, there's heightened interest on her relationship with her cast mates on the set of the law firm drama Suits.
Sure, we know many of them were at her wedding. But what was their relationship like before she became one of the most talked-about women on the planet? Does she still keep in touch with the cast? And was there any one actor she was closest to?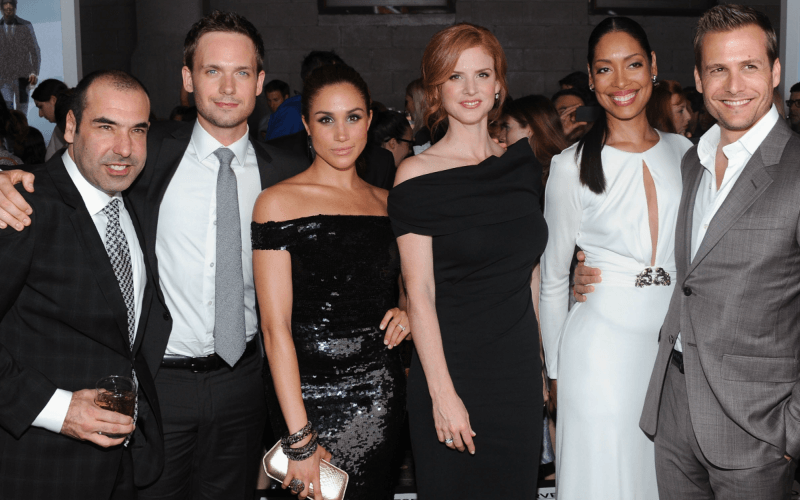 For starters: We know the whole 'Suits' cast is close
Perhaps the only people who were photographed more at the royal wedding than Meghan herself were her cast mates from the hit USA show. The show's most prominent players made the trek across the pond to see Meghan, who played Rachel Zane on the show, become the Duchess of Sussex.
The cast was active on social media, posting pictures with family members. But the big hint at their tight bond was when they post a picture of everyone reuniting for a big dinner to toast Meghan before her big day.
"We were with each other longer than we went to college or high school with our friends, so we became family in a way," Sarah Rafferty, who plays Donna on the show, told Harper's Bazaar back in May. "We're still family, so this is a wonderful family affair."
Who was Meghan Markle closest to on set?
According to interviews and social media posts, Rafferty and Gina Torres were Meghan's go-to gals. The duchess posted to Instagram about their bond back in 2016, per Harper's Bazaar. "Celebrating our friendship of six years and counting. So much deep love for these two women," the post reportedly read.
Meghan was also reportedly close to actress Abigail Spencer, who had a reoccurring role on the show.
Has Meghan kept in touch with the 'Suits' cast since the wedding?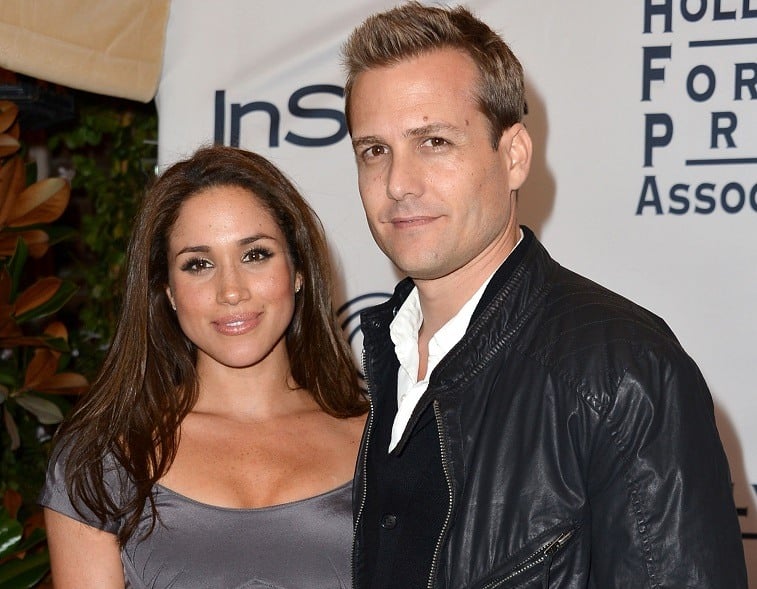 As all royal watchers are aware, the new duchess has been quite busy with her royal duties since becoming part of one of the world's most famous families. There was even a little bit of a letdown when she revealed in an interview she hasn't seen the newest season of the show with Katherine Heigl joining the cast.
But, to be fair, Meghan likely hasn't had time to watch any TV in nearly a year. And just because she isn't watching the show doesn't mean she doesn't still chat with her former costars on the side.
Plus, Vogue reports that when a royal fan mentioned they missed the show, Meghan allegedly responded: "So do I."
We think it's more than likely Meghan's a permanent member of the Suits family.
Check out The Cheat Sheet on Facebook!