Who Were the Most-Googled Celebrities of 2019?
It's that time of year again when 2019 is slowly winding down and just about everyone is getting ready to welcome in 2020. But before we say goodbye to this year, let's take a look a back at the good, the bad, and the ugly from Hollywood's elite who garnered enough headlines to set search engines on fire.
Here are the most-Googled celebs of 2019.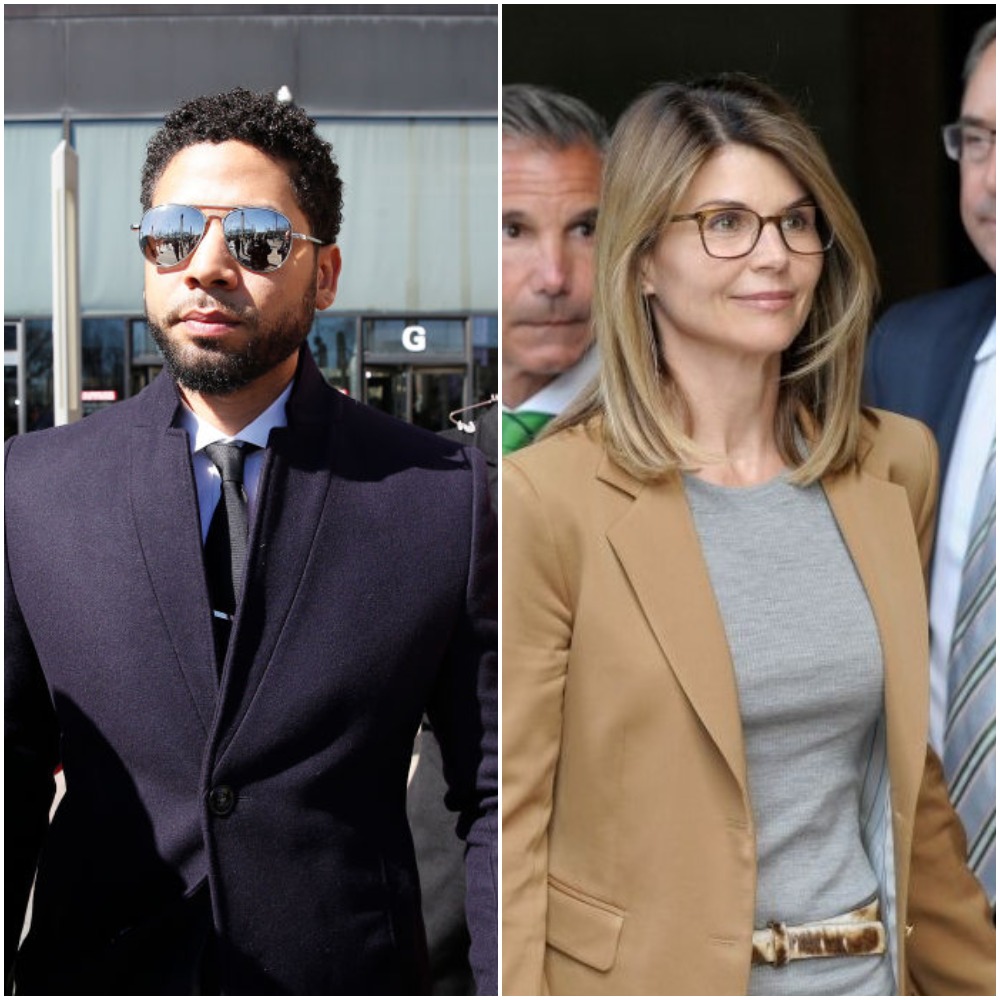 Looking back on the year there are quite a few stories that stick out in everyone's mind and one is what transpired with former Empire star Jussie Smollett.
In January, one of the biggest stories of the year came about when Smollett claimed that he was attacked on a Chicago street by two masked men. The actor told police that the assailants beat him and shouted homophobic slurs before yelling, "This is MAGA country."
His fans and co-stars were horrified after the news but soon came the rumblings that law enforcement officials weren't totally buying his story. Smollett was then accused of staging the hate crime and hiring two people to help him do that. In February, he was charged with 16 counts of felony disorderly conduct for allegedly faking the crime. In March, prosecutors unexpectedly dropped all the charges against him.
The series of events made Smollett the most-Googled celeb of the entire year.
Other stars who made headlines for all the wrong reasons in 2019 were Lori Loughlin and Felicity Huffman. The actresses were involved in a college admissions scandal.
For her role, Huffman served 11 days in prison. the Desperate Housewives alum also had to pay a $30,000 fine with a year of supervised release and 250 hours of community service.
Loughlin, however, did not enter a guilty plea. The Full House star was indicted in March and is currently awaiting trial. She and her husband are facing up to 60 years in prison for money laundering and bribery. 
Actor Kevin Hart was also high on the most-searched list after not one, but two storylines had his name trending.
After some of his previous tweets were deemed offensive, he stepped down as the host of the 2019 Oscars. Then in September, the Ride Along star was in an awful car crash which he was lucky to survive.
It was reported that he has a long road to recovery. The comedian began updating fans on his progress and in December told Ellen DeGeneres that he's already healed.
Other celebrities who made the most-Googled list this year include Keanu Reeves, who had a huge year at the box office; Rami Malek, who was the first person of Egyptian heritage to win an Academy Award for Best Actor in a Leading Role; and Joaquin Phoenix, whose performance in Joker had everyone buzzing and entering his name in search bars.
Read more: Who Were the Most Googled Celebrities of 2018?
Check out Showbiz Cheat Sheet on Facebook!