Who Will be Returning for '13 Reasons Why' Season 3?
Liberty High School is back in session! The controversial Netflix drama 13 Reasons Why is getting a third season. Based on Jay Asher's novel of the same name, the show revolves around the aftermath of a high school student, Hannah Baker's suicide, revealing the secrets and events that led to her death. Meanwhile, the show follows the lives of her parents and classmates as they come to terms with the tragedy. Netflix's 13 Reasons Why originally premiered on March 31, 2017.
The first season was centered on the tapes that Hannah left behind, which revealed the thirteen events that led Hannah to take her life. The second season followed Hannah's parents through a civil lawsuit against her high school. Both seasons were praised and criticized by audiences and critics for their graphic portrayal of sexual violence and suicide. So, what can fans expect from Season 3? Will this season be as controversial as the last two? Which cast members will be returning? Here's what we know:
This article will discuss topics from the show 13 Reasons Why, including rape, suicide, and sexual assault.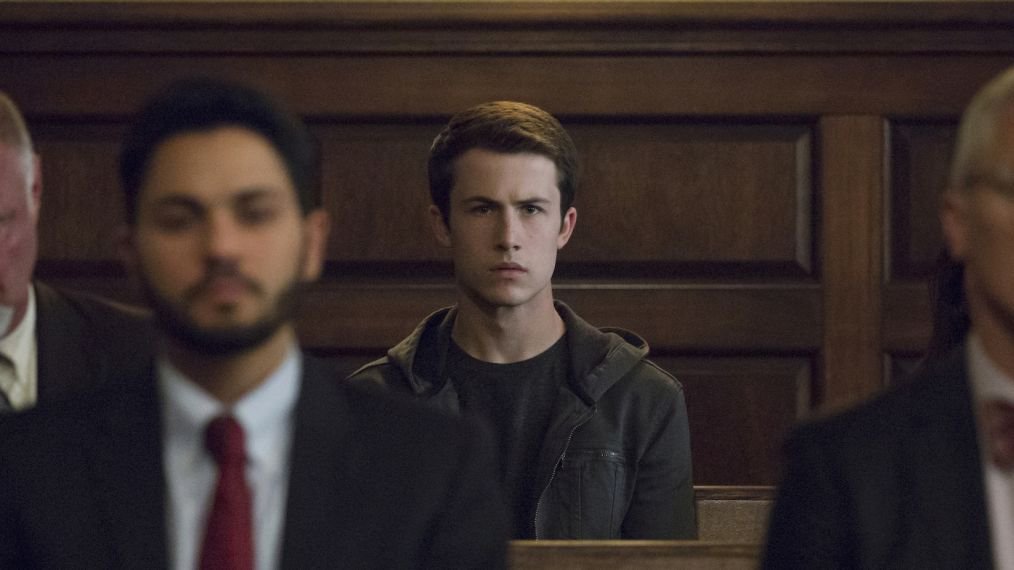 '13 Reasons Why' Season 3 will be less controversial
Netflix announced that 13 Reasons Why was renewed for a third season on June 6, 2018. The announcement came in the form of a short YouTube video of a student opening a locker. After closing the locker, the student finds the number '3' painted on the locker door in large black paint. In August, Netflix began releasing images from the upcoming season on Twitter.
The previous two seasons of 13 Reasons Why attracted a lot of controversy from audiences and critics. The show featured very graphic depictions of suicide, rape, and school violence. Earlier this year, Netflix retroactively edited an explicit suicide scene out of the first season after receiving backlash from viewers. However, cast member Timothy Granaderos, who plays Montgomery de la Cruz, says that the third season will be turning down the heat.
"[Season three is] not the same as the past two seasons. I don't think you'll be asking me the same questions about the two prior scenes," said Granaderos in an interview, "There are definitely scenes that are wild, but I don't think you'll be asking if any scenes will need to be removed from season three."
Season 3 appears to be a murder mystery. Hannah's rapist Bryce Walker has been murdered and everyone at Liberty High School is a suspect.
Which cast members will be returning for Season 3?
The final trailer for Season 3 of 13 Reasons Why revealed that all of the original cast members will be returning to their roles. Actor Dylan Minnette, who plays Clay Jensen, announced on Twitter that "… These last few scripts of season 3 are the show's best."
The only face we might not see again is that of Katherine Langford, who plays Hannah Baker. "For me, we told Hannah's story so fully in season one. And in a way, doing that scene in episode 13, I've so often referred to it as it was the hardest scene because it's the scene where I had to let her go," Langford said in an interview with Entertainment Weekly.
Showrunner Brian Yorkey confirmed in an interview that Hannah Baker's story is complete and now it's time to say goodbye:
"The loss of Hannah will continue to be the inciting traumatic event for this group of kids and parents. It will always be part of the story. But I don't see a tremendous continued presence for Hannah, because I think we needed her to finish telling everyone else's side of her story and we needed her so that Clay could get to a point of saying, 'I love you and I let you go'," said Yorkey.
'13 Reasons Why' is gearing up for one more season
Netflix announced that 13 Reasons Why has been renewed for a fourth and final season. Production on the fourth season has already begun, but details about release dates and an episode count have not been released yet. According to The Hollywood Reporter, Season 4 will revolve around the characters' graduation from high school.
Rumors say that Netflix is canceling the show to focus on newer content. After all, 13 Reasons Why is a costly show to maintain due to recent cast renegotiations and licensing with Paramount TV. The show has also been met with criticism and controversy from experts who state that despite the show's good intentions, "the series could do more harm than good." No matter what the real reason for its cancellation, 13 Reasons Why will end with its fourth season, having stretched way beyond its literary source material.
13 Reasons Why Season 3 will be released on Netflix on Aug. 23, 2019.
How to get help: In the U.S., call the National Suicide Prevention Lifeline at 1-800-273-8255. Or text HOME to 741-741 to connect with a trained crisis counselor at the free Crisis Text Line.