Who Will Play Beetlejuice in the Upcoming Broadway Musical?
Beetlejuice, the 1988 film directed by Tim Burton and starring Michael Keeton, Alec Baldwin, and Geena Davis, is coming to Broadway with a star-studded ensemble.
The movie – hailed as "brilliantly bizarre" by critics – went on to develop a loyal cult following. Thus, to please the scrutinizing devotees, those behind the Broadway musical are bringing some masterful stage performers to the production.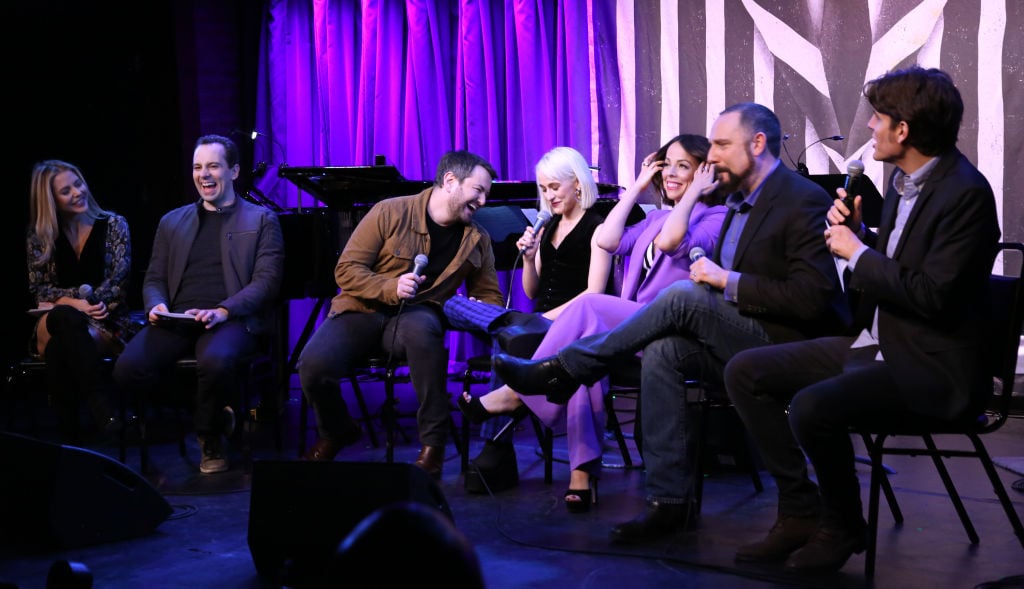 As for the role Michael Keaton embodied with a comedic, maniacal genius, Alex Brightman will step up to the plate. Brightman, known widely in theatre circles for his performances in Broadway's School of Rock, Matilda the Musical, and Big Fish, has successfully portrayed several leading males in the past. He also tends to lean towards comedic parts; thus, this is an apt role for the actor.
Who will play the Maitlands?

Kerry Butler and Rob McClure will play Barbara and Adam Maitland (respectively): the newlywed, and recently deceased, ghost couple previously portrayed by Geena Davis and Alec Baldwin. Killed in a freak auto-accident, the Maitland's are left to haunt their old residence, as the waiting list into heaven is slightly backed up.

Kerry Butler is known for starring in Broadway's Mean Girls, as well as Catch Me If You Can, Xanadu, and Little Shop of Horrors. McClure has previously starred in Noises Off and Avenue Q.
Sophia Anne Caruso plays Lydia
Sophia Ann Caruso will play Lydia Deetz, the role Winona Ryder originated in the 1988 film. Lydia Deetz plays a teenage girl, clad all in black, with whom Beetlejuice falls in love.

Sophia Ann Caruso starred in the live TV version of The Sound of Music as Brigitta. You may also recognize her from Jack of the Red Hearts or I Am Number Four.
When do Broadway previews for 'Beetlejuice' begin?
Broadway previews begin March 28 at the Winter Garden Theatre. Orchestra seats start as low as $69, according to BeetlejuiceBroadway. If you're a Beetlejuice fan and don't mind witnessing a hiccup or two, get tickets to see the show while it's in previews. The prices go up once previews end.

With Eddie Perfect behind the music and lyrics, as well as a book by Scott Brown and Anthony King, Beetlejuice The Musical should satisfy the diehards out there.

Eddie Perfect is known for his work on King Kong, which is currently on Broadway, while Anthony King is the man behind Gutenberg! The Musical and Pull Both Ends.

Two-time Tony-nominated director and Golden Globe recipient Alex Timbers directs the production. Timbers previously directed Broadway's Rocky, Peter and the Starcatcher, and Oh, Hello on Broadway. He was also one of the creators behind Amazon's Mozart in the Jungle.
Will Beetlejuice The Musical be like the movie?
Beetlejuice, first premiering in Washington D.C., opened with some minor changes to the original story. Given that this production is a full-on musical, audiences will expect several additional musical numbers; however, fans of the original may notice a few other non-musical alterations.

According to the Washington Post, Lydia has a much more prominent role this time around. Grieving the loss of her mother, viewers will bear witness to a greater exploration of the character's internal conflict.

Beetlejuice – initially donning a pin-striped suit and scraggly green hair – gets a makeover. According to Brightman (the actor playing Beetlejuice), you can tell that the character is Beetlejuice, but he's been revamped to fit the creators' vision.