Princess Eugenie's Wedding: Which Royal Family Members Will Skip It?
A royal wedding is a big deal, not only for the tens of millions of people worldwide who tune in to watch the broadcast, but for the royal family, too. In the second royal wedding of the year — after Prince Harry and Meghan Markle tied the knot — Princess Eugenie will marry Jack Brooksbank at St. George's Chapel at Windsor Castle. However, not every member of the royal family has made time in their schedule for the festivities.
In fact, a couple members of the royal family are expected to skip Princess Eugenie's wedding altogether.
Will Queen Elizabeth II attend Princess Eugenie's wedding?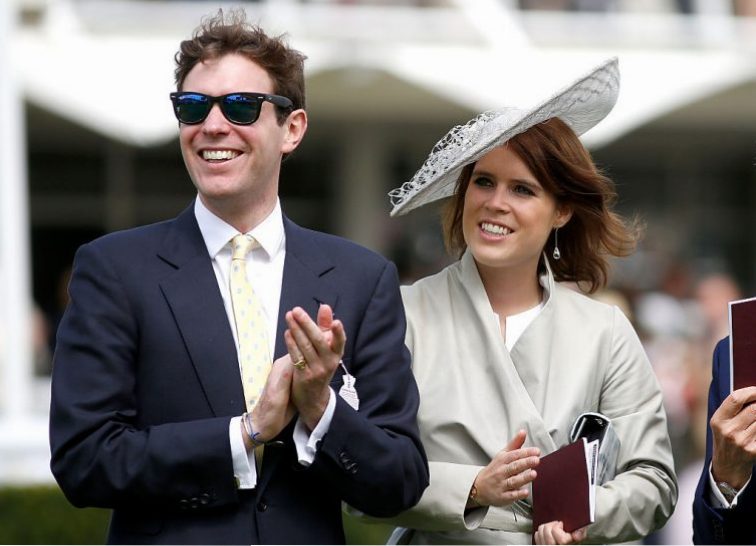 Town & Country reports that Princess Eugenie "has a particularly close relationship with her grandmother," Queen Elizabeth II. While the queen's "affinity for Eugenie's mother Sarah Ferguson has wavered over the years," as the publication diplomatically puts it, the monarch has remained close with Eugenie, and was reportedly one of the first members of the royal family to know about Eugenie's engagement. Queen Elizabeth II will host the wedding reception for Eugenie at Windsor Castle, as she did for Prince Harry earlier in the year. And as Bustle notes, it would be very surprising if the queen didn't also attend the ceremony.
Does Prince Philip plan to attend, too?
Unlike Queen Elizabeth II, Prince Philip's attendance at Princess Eugenie's wedding is currently in question. People reported over the summer that Philip has long been "on frosty terms" with Eugenie's mother, Sarah Ferguson, and could skip the wedding for that reason. A source told the publication, "I would be very surprised if he did go, because he is so estranged from Fergie." The Express reports that according to an insider, Ferguson feels very nervous about potentially spending time near her former father-in-law at the wedding. However, the publication expects that Philip will attend the ceremony because "He absolutely adores Eugenie."
Did Prince Charles and Camilla RSVP 'yes'?
How about Princes Charles, the Prince of Wales, and his wife, Camilla, the Duchess of Cornwall? It sounds like Charles will show up at Princess Eugenie's wedding solo. The Express reports, "Prince Charles' wife will not attend Eugenie's wedding at St. George's Chapel, Windsor Castle, having already agreed to attend a school event in Scotland." A source told The Express that Camilla had already made her plans for the date and "didn't want to let anyone down." So when Eugenie and Jack chose their wedding date, Camilla said that she wouldn't be able to make it. The publication also specified that Camilla "is expected to be the only senior member of the royal family to miss Eugenie's big day."
Will Kate Middleton attend the royal wedding?
Though Kate Middleton attended Prince Harry and Meghan Markle's wedding, Harper's Bazaar reports that the Duchess of Cambridge might have to skip the second royal wedding of the year. Several publications have speculated that Kate could get called away from the festivities by the birth of her sister Pippa Middleton's first child. Pippa's due date is "sometime in October," though she hasn't announced the exact date. And when Pippa does go into labor, Kate is likely to want to be nearby, Bazaar explains. But it would be surprising if Kate Middleton weren't at the wedding, or if Prince William failed to show.
Do the plans include Prince George, Princess Charlotte, or Prince Louis?
How about Kate Middleton and Prince Willam's children? Will the young royals have a place at Princess Eugenie's wedding? The Express reports that Prince George and Princess Charlotte will likely join the wedding party as a page boy and flower girl, as they did at the weddings of Prince Harry and Meghan Markle and Pippa Middleton and James Matthews. And even Prince Louis could make an appearance, with a source telling The Express that the prince could attend with a nanny.
What about Prince Harry and Meghan Markle?
The Express reports that it would also be surprising if Prince Harry and Meghan Markle aren't in attendance at Princess Eugenie's wedding, which will take place at the same venue where they tied the knot earlier in the year. The Duke and Duchess of Sussex seem to have taken Eugenie's wedding date into account when making travel plans. The couple will depart for their first official overseas trip shortly after the wedding, embarking on a tour to Australia, Fiji, the Kingdom of Tonga, and New Zealand beginning on October 16.
Read more: Here's Why Meghan Markle & Prince Harry's Wedding Was Among Most Expensive of All Time
Check out The Cheat Sheet on Facebook!