Whoopi Goldberg: How Much Is the Oscar-Winning Film and TV Star Worth?
If you want to talk about elite company, look at the list of EGOT (Emmy-Grammy-Oscar-Tony) winners in history. We're talking about names like Audrey Hepburn, Mel Brooks, John Gielgud, and Andrew Lloyd Webber.
Altogether, there are fewer than 20 in history, and one star of The View is among them: Whoopi Goldberg. (She's the only black woman on the list.) In a career that includes an astonishing 176 acting credits, Whoopi got into the Oscar race more or less from the get-go.
In 1986, after appearing in her second film (The Color Purple), she landed her first Academy Award nomination. She got a Grammy the same year for a comedy album. By 1991, she had a Best Supporting Actress Oscar for her performance in Ghost.
With two daytime Emmys and a Tony coming in the following decade, Whoopi entered the inner circle of show-business greats. Here's a look back at her long, successful career and her net worth in 2019.
From 'The Color Purple' to super-stardom in the '90s and beyond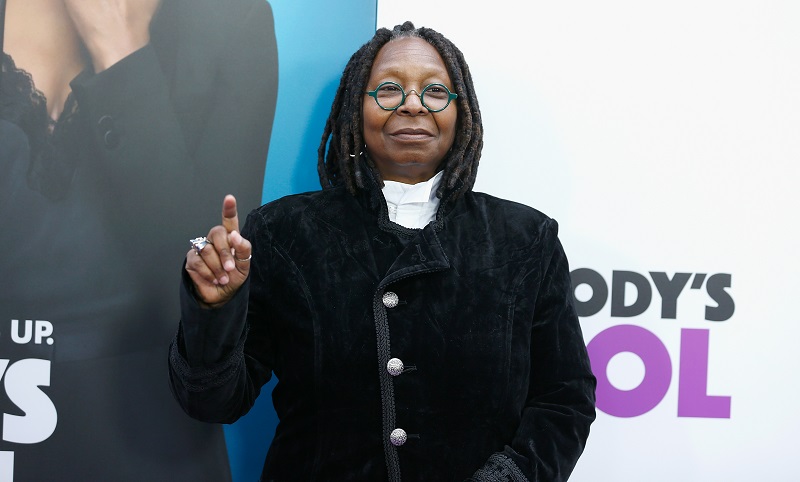 As you watch her dish with Meghan McCain and other co-hosts on The View these days, it's remarkable to think that Whoopi hasn't left the public eye since the mid-'80s. By the early '90s, she was one of the highest-paid actors in Hollywood.
In 1993, Entertainment Weekly listed her salary at between $2-7 million per film. Adjusted for inflation those sums have a value of $3-12 million in today's money. Her performances in the Sister Act franchise (she earned $7 million for the sequel) ranked among her best paydays at the time.
However, looking back at her credits during those years, you see one major film after another. (She's incredible in Robert Altman's The Player from 1992.) By the early 2000s, she was splitting her time between film, TV, and theater work. She won her Tony for producing Thoroughly Modern Millie in 2002.
Since 2005, her work on the The View has brought in substantial paydays. Since 2016, her annual salary has been $5-6 million. Just an informal count of these figures lets you see how her net worth got so high.
Whoopi's net worth estimated at over $50 million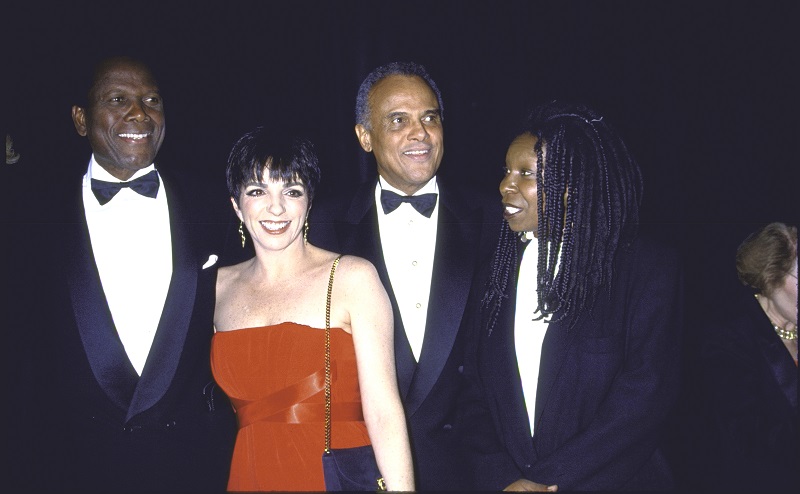 If you add up Whoopi's film work, her high-paying TV gigs, and her 30 producer's credits, you can see the basis for a small fortune. A few years back, Celebrity Net Worth estimated it at $45 million. However, there is evidence the number has gone higher in recent years.
Even ignoring the millions rolling in for The View and her film roles these days, she recently sold a California property for $8.8 million (above asking price). Another sale of a New York property also brought millions in the past decade. She's turned out to be a good real estate investor.
However, despite those good buys on the housing market, there's no secret about the basis for her fortune. Whoopi hasn't gone a year without racking up multiple film and TV credits since 1982. Her net worth likely exceeds $50 million.
After turning 63 in november, she's far from done. If her vigor on The View isn't proof enough, look for the films she's producing with a 2019 release date.
Check out The Cheat Sheet on Facebook!