Who's Actually Behind All the Hate Meghan Markle Receives?
Whether you're a fan, it's hard to miss all of the tabloid attention Meghan Markle, the Duchess of Sussex, receives. You may very well be a fan, in fact, because research shows that 70% of her negative press is generated by a mere 20 accounts.
Although so much of the negative press is generated by a small group, it is amplified by the immediacy and reach of social media. The source of such rancor is supplied by those who see Harry and Meghan's commitment to one another as a threat to social convention. Fortunately, the majority of Brits have a positive opinion of the Duchess and her marriage into the royal family.
What the research shows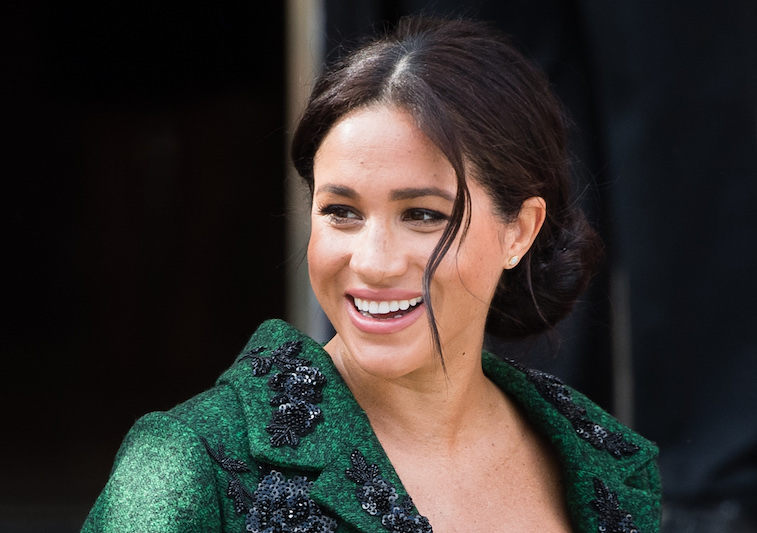 According to the CNN article, staffers at Kensington Palace have increased their use of resources to delete derogatory comments aimed at Markle. They are blocking certain Twitter and Instagram accounts and enabling the use of software that filters offensive language and symbols.
The advocacy group, Hope Not Hate, has dug a bit deeper into the source of so much vitriol to discover that, from a sample of 5,000 tweets within a month's time, the same "anti-Meghan hashtags, pictures, and memes was shared by a very small minority of 20 accounts." That small group of trollers accounts for 70% of the defamatory tweets.
It's a family affair
While there is a definite faction among the far-right political websites, such as #Megzit, to discredit the Duchess of Sussex, it bears noting that Markle's own family shares some of the responsibility for the negative media attention.
One of the most vocal detractors from Markle's family is her half-sister, Samantha. Samantha, who changed her surname from Grant to Markle after the royal engagement was announced, accuses her sister of social climbing.
While cyberbullying is not a new phenomenon, especially when directed toward celebrities, what makes the attention Meghan Markle has received so pointedly cruel is that a large portion of the attempts to discredit her do indeed come from members of her own family.
Sister Samantha is 14 years Meghan's senior and had little input in her young sister's life until Meghan's recent royal connection. Now, it appears that the notoriety and monetary gain are too enticing to refuse as Samantha vows to continue her public torment of Meghan by publishing a book.
Meghan attempted to extend a conciliatory olive branch in a letter to her father after he refused to participate in her nuptials to Harry, Duke of Sussex. The familial betrayal continues, however, as her father creates social media fodder by putting a price tag on every personal artifact related to his now-famous daughter.
There is some protection for the duchess
Since Markle's engagement to Harry, she has been the target of negative social media attention, which is only intensifying with the pregnancy.
Patrick Hermansson, a researcher for Hope Not Hate, has discovered "pure conspiracy theories" in conversations among the small group of social media detractors. The content is intended to question the validity of the Sussex's child by claiming that Meghan's not really pregnant.
He says, ". . . it's an attempt to distrust and make her seem unreliable and distrustful."
The palace has stepped in to offer some relief and protection by publishing a set of strict guidelines to which social media pundits must adhere. The Social Media Community Guidelines clearly address the issue of defamatory or discriminatory language as a breach of the terms of use. They will not hesitate to contact authorities should the need arise.
Both Meghan and Harry have made strides in bridging a cultural gap. That effort appears to be borne of love and mutual respect. Unfortunately, it is an ongoing effort to turn the deeply ingrained societal tides of status quo and distrust.