Why 2015 May Be the Best Year Yet for TV Horror
Horror TV has been around almost as long as the television itself. In the 1950s and '60s, Alfred Hitchcock Presents and The Twilight Zone thrilled viewers with short stories about the more macabre aspects of modern day life. In the '80s and '90s, Tales from the Darkside and Tales from the Crypt kept fans up at night. And while the popularity of scary shows has ebbed and flowed throughout the years, it's currently enjoying a major resurgence.
It's hard to say exactly why TV horror has made a comeback recently. But between record-shattering ratings and a rise in quality content, there's no denying that it has. And 2015 may end up being one of the most exciting years ever for fans of this spooky genre. Here are a few reasons why.
A slate of spooky new series
Over the past few years, TV series with darker themes have slowly crept into primetime lineups. But this year, they seem to have multiplied, and it seems like there's something for everyone. Teen fans devoured the television adaptation of the popular franchise Scream this summer, and now they have Ryan Murphy's camp-fest Scream Queens. Syfy's 12 Monkeys was the perfect fit for sci-fi fans that enjoy an extra thrill. And Ash vs. Evil Dead, Starz's follow-up to the campy classic Evil Dead franchise has fans chomping at the bit for its Halloween night premiere.
AMC broke ratings records with its Walking Dead spin-off, Fear the Walking Dead. Netflix even got in on the trend, releasing its comedy horror iZombie just in time for Halloween. And while it may seem like these networks are trying to cash in on the ever-growing trend of scary content, the quality of most of these shows hasn't suffered as a result. While Scream received a lukewarm response from critics, it did well enough among its core audience to yield a second season. And many of the other new series — especially Fear the Walking Dead and iZombie – have all enjoyed popularity and critical acclaim.
Old favorites bringing new scares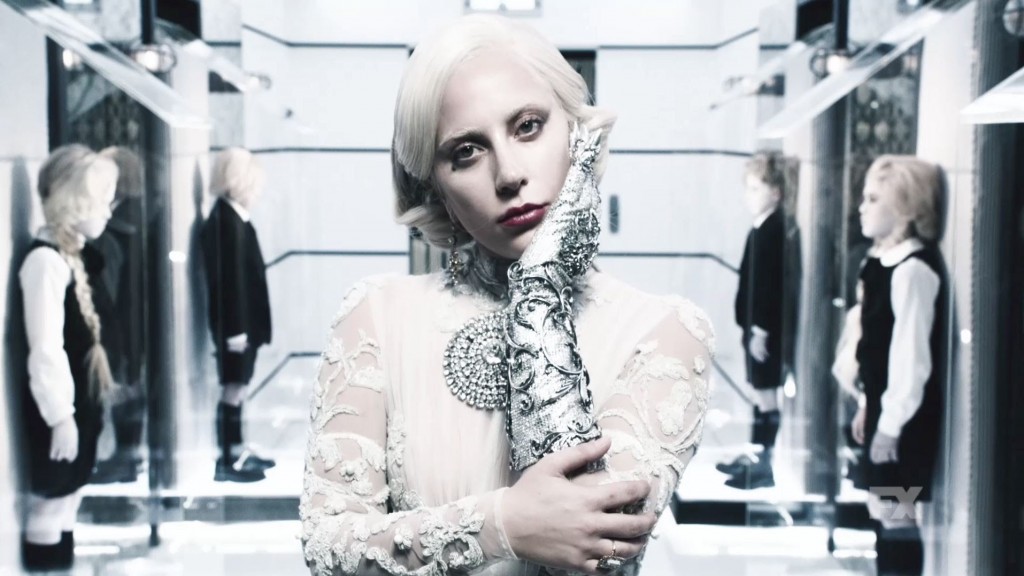 But these newcomers aren't the only shows that have horror fans tuning in. Television's most popular horror shows have delivered some of their most terrifying and dramatic episodes over the past few months. After a less-than-stellar Freak Show, American Horror Show returned in top form this fall with an exceptionally creepy season, Hotel.
The Walking Dead has made headlines following the exhilarating end of its fifth season last spring and the explosive beginning of its sixth season over the past couple weeks. Netflix just released its final installment of the monster-filled Hemlock Grove. Showtime's Penny Dreadful delivered an exceptional second season. And fervor has remained solid for fan favorites like Sleepy Hollow, The Vampire Diaries, and Supernatural.
The promise of more to come
Between the handful of brand new shows and the exciting new chapters of our old favorites, in many ways it's never been a better time to be a TV horror fan. But 2015 hasn't just been great because of the content we've been given. The news we've heard about what's yet to come has also helped stoke excitement among fans. HBO is unleashing their spooky-looking Westworld, an ensemble sci-fi thriller based on Michael Crichton's novel by the same name, at some point next year.
Perhaps the most exciting upcoming release is Fox's reboot of the '90s classic, The X-Files. The glimpses we've had at these highly anticipated series have been few and far between. But they've certainly succeeded in drumming up excitement from fans across the country for another year's worth of high-quality horror.
More from Entertainment Cheat Sheet:
Want more great content like this? Sign up here to receive the best of Cheat Sheet delivered daily. No spam; just tailored content straight to your inbox.