Why 2015 Was Such a Terrible Year for Comedy Movies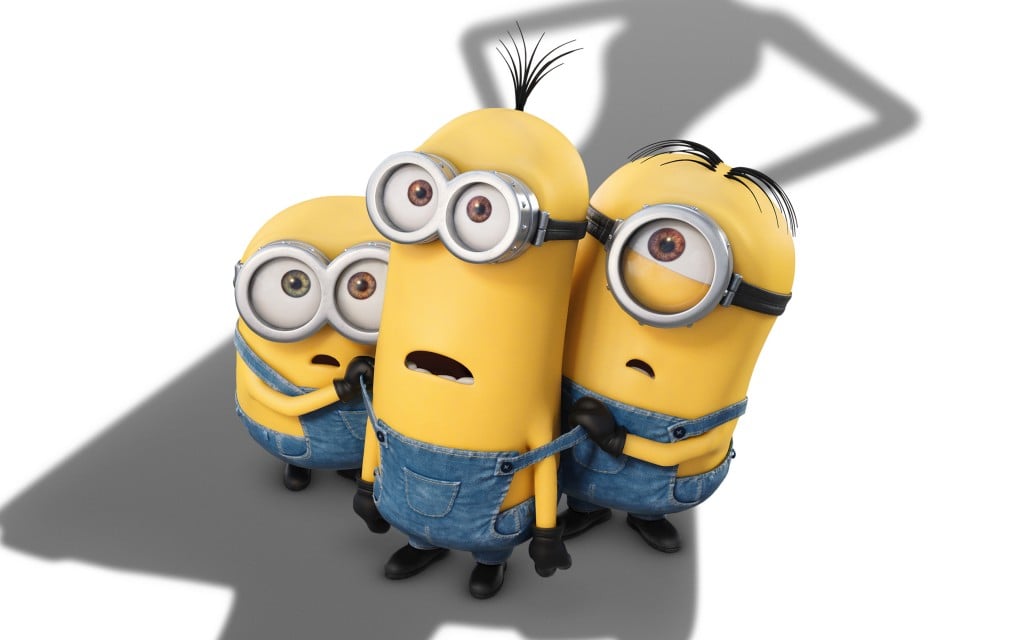 The comedy genre has found itself constantly in flux over the years. It's a realm of cinema directly tied to current events and social climate, both things that affect the core goal of comedy: making you laugh. The problem is, the things that make us laugh vary on a yearly basis. In order for Hollywood to tap into that, filmmakers are likely beholden to the wants and needs of their audience. Sometimes, we'll have a year where romantic comedies are all the rage. Others, it'll be situational buddy movies, where two unlikely people are paired together for an epic adventure. Whatever kind of year it ends up being, we typically get somewhere around five to 10 solid comedies annually. For some reason though, 2015 has given us almost nothing but duds.
Before we can understand 2015's offerings, we first need to look at what past years have given us. 2013 featured This is the End, Anchorman 2, Don Jon, The World's End, Warm Bodies, and Drinking Buddies. It was a group that featured everything from Edgar Wright to zombie romance, and the sum total was an amazing variety of films. 2014 was similarly great, with Grand Budapest Hotel, The LEGO Movie, Big Hero 6, Neighbors, The Interview, 22 Jump Street, and What We Do in the Shadows all releasing. Both years were typical of what we get on a yearly basis, and although they weren't without their flops, generally there was enough intelligent and hilarious comedy to keep us sated.
Now at the end of 2015, we have a year that's been criminally low on laugh-worthy offerings. Basically, it's Melissa McCarthy's surprisingly well-executed Spy, Amy Schumer's Trainwreck, and that's it. We had some not-so-valiant efforts from Hot Tub Time Machine 2, the Vacation remake, and the Minions origin movie, and it's safe to say nothing really reached the heights of past years. And while Pixar did deliver a great film in Inside Out, even its follow-up effort later in the year fell decidedly flat. Long story short, it's been a bad year for comedy.
We have the "what" of the matter, so how about the "why"? Was it simply an off-year? Has our rampant election cycle made us unable to produce solid comedy cinema? What's more likely is that the greatest creative minds in the industry simply weren't around to pick up the slack (Amy Schumer/Judd Apatow excepted). Kevin Smith took a year off from film, Mike Judge has been focused on his HBO series, Silicon Valley, Edgar Wright was unceremoniously booted off of Marvel's Ant-Man, and Adam McKay chose to focus on drama with The Big Short. The list goes on from there too: Phil Lord and Chris Miller are busy with FOX's The Last Man on Earth, Nicholas Stoller is steeped in 2016 releases, and Jason Reitman hasn't made a movie since 2014.
In fairness, Tina Fey and Amy Poehler still have Sisters releasing in December, but we find ourselves in a "too little, too late" situation with comedy. For whatever reason, it was a perfect storm of talented writers and directors moving away from the genre, and it's given us our weakest year in comedy cinema in a long time. What's even more evident is that the cleverest of the group are slowly but surely making their way into big-name franchises like Marvel (Joe and Anthony Russo), Star Wars (Lord and Miller), and dramatic adaptations (McKay).
The real reason behind 2015's comedy drought is multi-faceted. It's partly coincidence, but more than that, it's becoming more and more common for the most talented comedy minds to take on blockbuster franchises, locking them in for years at a time. With the best of the best signed on for massive studio projects, it's significantly thinned out the field as a result. We can only hope that 2016 frees up at least a few of them to help us laugh again.
Follow Nick on Twitter @NickNorthwest
More from Entertainment Cheat Sheet:
Want more great content like this? Sign up here to receive the best of Cheat Sheet delivered daily. No spam; just tailored content straight to your inbox.