Why 2016 Will Be DC's Year for Superhero Domination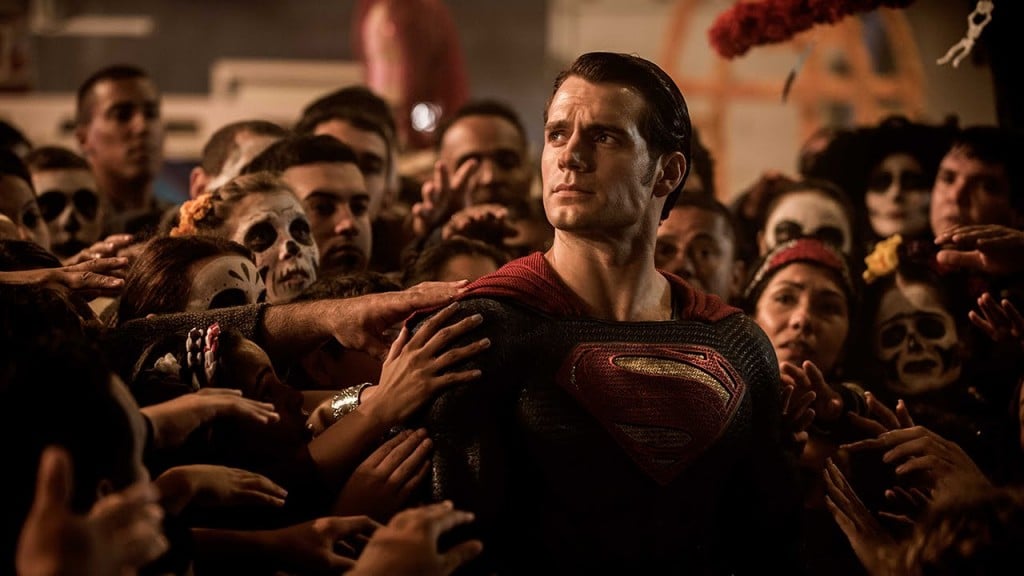 There's no questioning Marvel's dominance in the superhero market ever since Iron Man launched its expansive film universe back in 2008. 2016 may very well change that though, with DC gearing up to challenge the throne in a massive way. March will see the release of Batman v Superman: Dawn of Justice, beating Marvel's Civil War to theaters by a full two months. Just four months later, DC/Warner will unveil the wildly anticipated Suicide Squad movie, once again beating the next Marvel movie (Doctor Strange) to theaters by two months.
Over at 20th Century Fox, we'll be getting two movies taking place in the X-Men universe, beginning with February's Deadpool and wrapping up with Apocalypse in May. With each major studio pushing out two properties in 2016, the field is set for one of the most balanced years of comic book cinema we've ever seen. So why is DC/Warner dominating all the buzz despite this perceived balance? According to a report published by Variety, it's not even close right now. The report tells us that Batman v Superman and Suicide Squad are trending a whopping 500% better than their competitors across all social media platforms.
Social media may be a fickle mistress, but there's no denying the subtext of Variety's report: Marvel is no longer the main player in its field. Until now, the studio operated virtually unopposed over the last seven years. DC was focused on Christopher Nolan's Dark Knight trilogy through 2012, and its own TV universe on the CW after that. The X-Men franchise was recovering from the fallout of The Last Stand and Wolverine for years until it finally got back on its feet with Days of Future Past. Sony's Spider-Man was a relative non-entity. The sum total was complete Marvel domination at the box office, an era officially coming to a close in 2016.
DC kicked things off in style in the opening month of the year, airing an hour-long special on the CW that teased at all sorts of juicy Justice League details. In it, we saw our first look at heroes like Cyborg, Aquaman, and Wonder Woman, all coming to a head in the form of a brand new Suicide Squad trailer. It was a brilliant bit of marketing on the part of Warner, airing on the back of the midseason premiere of The Flash. People are officially ready for a different brand of superheroes, evidenced by the numbers gathered by Variety, and by the insane hype for both Dawn of Justice and Suicide Squad. 
All this isn't to say Marvel isn't going to continue making gigantic piles of cash. Rather, it's that it's no longer the only choice on the ballot for comic book fans. DC is ready to mount its full-on offensive, and it has a whole lot of momentum in its favor. While Marvel and 20th Century Fox have been building their respective superhero universe for years, DC/Warner has the benefit of being brand, spanking new. Everything it does in 2016 will be experienced for the first time by both itself and fans, and that affords it a massive advantage over the decidedly more saturated MCU.
DC still has an uphill battle ahead of it, competing against a packed field of competitors. What's important though is that it has officially entered the game. It's no longer relegated to the sideline, watching Marvel unequivocally own the field. 2016 will be the year that things get shaken up in a big way, marked by the rise of a newly minted superhero cinematic universe. Now we'll just have to wait and see if DC is up to the challenge.
Follow Nick on Twitter @NickNorthwest
More from Entertainment Cheat Sheet: