Why 2019 Might Have Damaged the Royal Family's Reputation Beyond Repair
The royal family is arguably the most famous family to ever live. Almost everyone in every part of the world knows who Queen Elizabeth II is. But with all of the fame comes a lot of responsibility — and a major need to uphold a reputation. This past year has plagued the family with scandals, so much so that it might be hard for them to recover.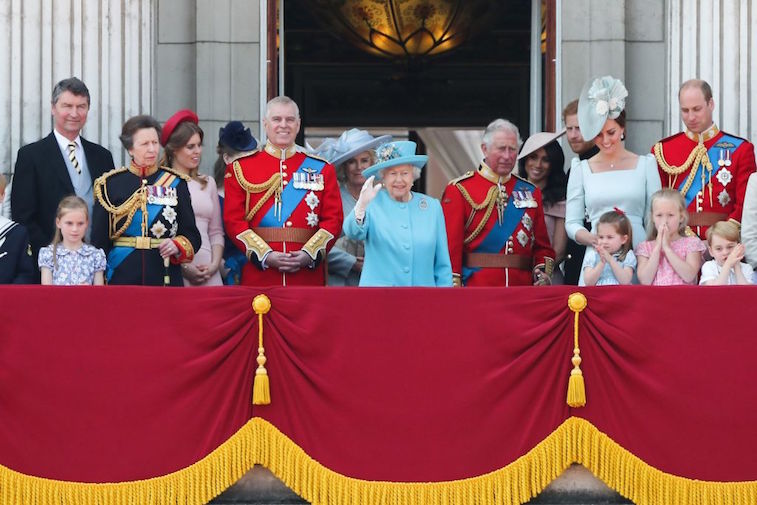 Meghan Markle and Prince Harry have been at the center of a media storm and lawsuit
This year has been a tough one for Meghan and Harry, who have been trying to get the public to warm up to them since they tied the knot in May 2018. Though the couple welcomed their adorable baby boy, Archie, earlier this year, they've had a tough time being accepted. There have been countless rumors, from Meghan's poor treatment of her staff to her supposed feud with Kate Middleton.
The media storm has led Harry and Meghan to file a high-profile lawsuit against three tabloids. And now, the two have decided to spend the holidays in the United States, leading even more to think there are major problems between them and the rest of the family.
Prince William was plagued with affair rumors earlier this year
Prince William and Kate Middleton hardly ever face problems, but 2019 proved to be a taxing year — even for them. William was accused of carrying on an affair with family friend Rose Hanbury earlier this year, and though the rumors were never confirmed (and it's now largely believed they were false), it still caused plenty of trouble in the family. William was forced to speak out about the rumors and say there was nothing to them — but the royal family hardly ever acknowledges rumors unless they're truly damaging.
Prince Andrew has officially stepped back from royal duties amid the Jeffrey Epstein scandal
Perhaps the biggest scandal to hit the royal family since Prince Charles' infamous affair with Camilla Parker Bowles, Prince Andrew's association with Jeffrey Epstein has caused him to step back from his royal duties indefinitely. Andrew was friends with billionaire Epstein for many years, and he has since been accused of having sex with an underage girl. Of course, Andrew has vehemently denied the allegations, but he recently released a statement saying that in light of the current situation, he has decided to step back from his royal duties.
Queen Elizabeth is trying to hold the family together
With everything that has happened this year, the royal family has been in the spotlight more than ever — and not for the right reasons. Through it all, the royals continue to promote their respective charities and organizations through royal engagements. However, behind closed doors, it seems like the queen is doing her best to hold the family together. At 93, many have questioned when the queen will retire, but with everything that has happened this year, she could be holding off retirement until the family gets to a better place.