Why a Royal Butler Thinks Kate Middleton Is More Suited for Royalty Than Meghan Markle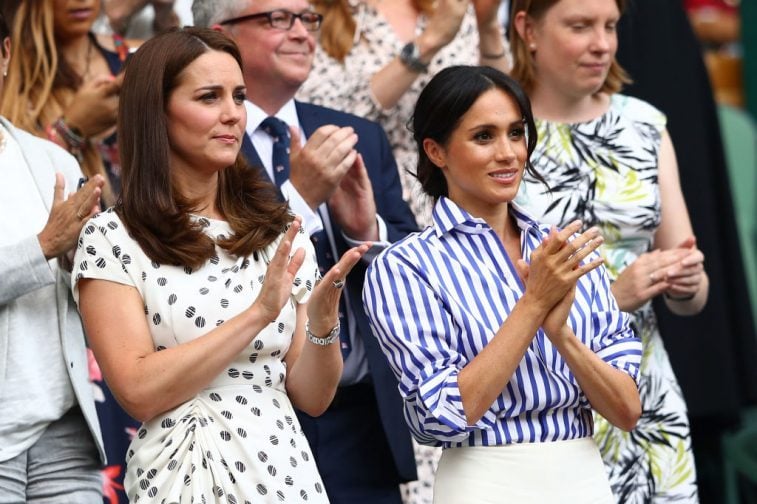 Although many people find the British royal family fascinating, not everyone agrees one of the newest members, Meghan Markle, is well suited for her role. Butler Grant Harrold, who worked for Prince Charles, Prince Harry, the Duchess of Cornwall, and the Duke of Cambridge, said Meghan will experience royal life differently than Kate Middleton, reports The Sun. Here's why this royal butler thinks Kate Middleton is more suited for royalty than Meghan Markle.
Kate Middleton's royal style
It doesn't take a royal expert to point out the fact that Kate fits the bill is when it comes to her impeccable style. There are even websites focused on the different outfits and accessories she wears to royal events. Meghan is also known for her style and for causing certain clothing items to sell out in a matter of minutes. However, her stylish way of dressing and presenting herself isn't enough for the royal butler to consider her well suited for royalty.
Some speculate Kate Middleton is jealous of Meghan Markle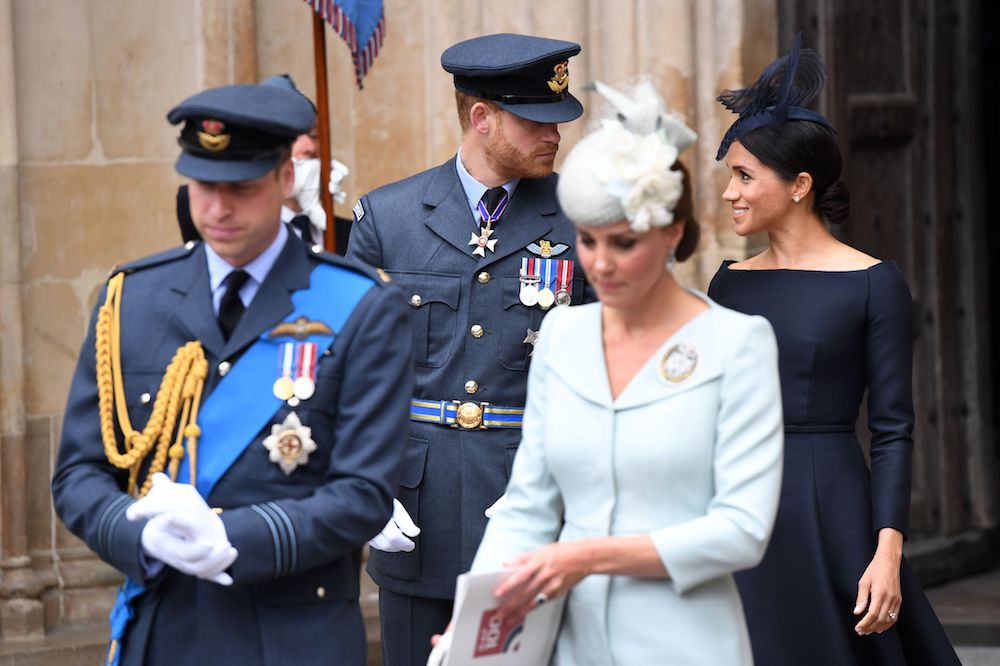 New Idea reports Meghan's close relationship with Queen Elizabeth II led to tension. According to the report, Kate went to great lengths to nurture their friendship. She also tried to assist Meghan with adjusting to royal family life. However, the publication claims Kate felt she "hasn't gotten much in return."
Meghan Markle's life at the palace
Recent reports suggest life as a royal can get quite lonely. There are plenty of pictures showing the duchess surrounded by people as she goes about her official duties. However, her personal life is allegedly not as robust. A recent Daily Beast article talks about how lonely the duchess seems. Sources told the publication that when Meghan is walking in the Great Tew estate where her house is located, she is usually seen alone.
Why a royal butler thinks Kate Middleton is more suited for royal life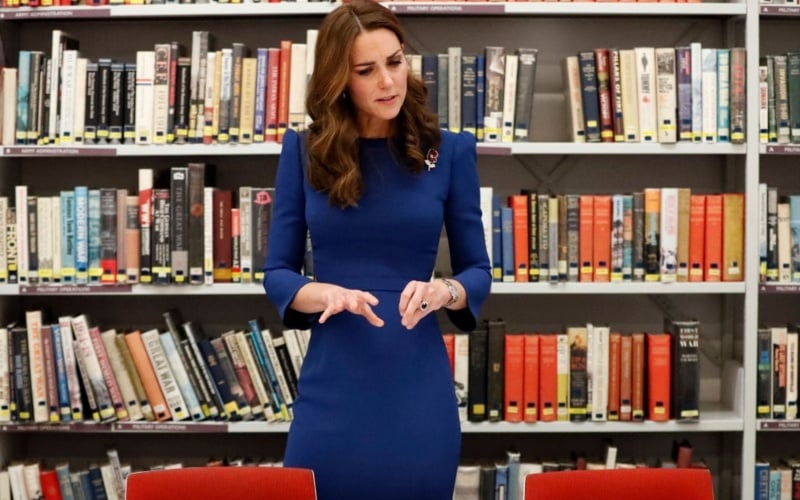 The royal butler says Kate Middleton is a more suitable to live the royal life because of her upbringing.  He told the Express she is more familiar with the British way of life: "When the Duchess of Cambridge married into the family, she was British, she went to St Andrews, she has a good education," said Harrold. "She was up on that, dare I say it, royal way of life. She wasn't a stranger to it, she understood what she was expecting. It wasn't second nature, but it wasn't difficult."
So, Kate is familiar with the way the British live. According to Harrold, this likely made it easier for her to transition into life with the British royal family after her marriage to Prince William.
Royal rules Meghan Markle had to get used to
There were a few royal rules Meghan had to get used to. One of them involved her appearance. Before becoming a royal, Meghan was sometimes seen with dark nail polish, but now that she is a duchess, that is no longer allowed. She is also no longer allowed to eat shellfish, wear wedge heels around the queen, or play Monopoly.
Meghan continues to learn how to be a royal
One time it was evident Meghan is still learning was when she forgot to sit correctly during a royal event. Consequently, she was accused of disrespecting the queen. Members of the royal family are not allowed to sit with their legs crossed. However, Markle was seen at the Queen's Young Leader Awards at Buckingham Palace, sitting with her legs in a crossed position, reports The Sun.
People immediately took to social media to complain about the Duchess' mishap. Said one user on Facebook: "Duchess of Sussex has her legs crossed wrong. All royal ladies cross at the ankles or put both legs off to the side." However, other people on Facebook did try to come to the royal's defense. Another person responded: "Oh get a life …"
Although Meghan is still adjusting to royal life, it seems like she's doing just fine. Right now, the British royal family is more focused on the arrival of her first child with Prince Harry.
Read more: Surprising Things Megan Markle Won't Be Allowed to Do Anymore
Check out The Cheat Sheet on Facebook!