Why Actor From The Classic Spike Lee Film 'Crooklyn' Is Trending On Social Media
Actor Delroy Lindo has social media in hysterics after a clip of him in a heated discussion about racial slurs has surfaced. Lindo is known for playing roles that represent the black community. He became visibly irritated when questioned by a reporter on the "double standard" of the use of the n-word after they talked about a scene from his popular television series. The Crooklyn star's response has been trending since the clip went viral.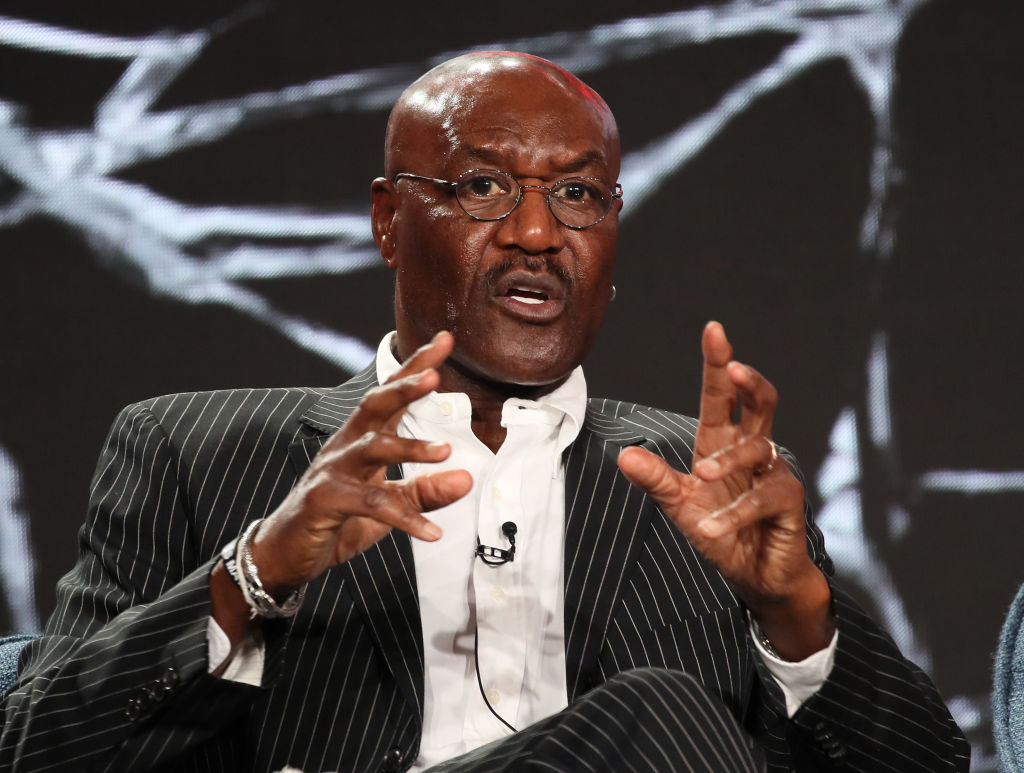 Who is Delroy Lindo?
Lindo is an actor and theater director, known for his roles in three of Spike Lee's most popular films: Malcolm X, Crooklyn, and Clockers.
The London native started acting at the age of 24 at the American Conservatory Theater. His film debut was in the 1976 comedy Find the Lady. He starred in two roles after Find the Lady before taking a 10-year hiatus from films to focus on theatre acting. He earned a Tony nomination for his portrayal of Herald Loomis in August Wilson's Joe Turner's Come and Gone.
Lindo began working with Berkeley Repertory Theatre in Berkeley, California in 2007 when he directed Tanya Barfield's play The Blue Door. Other notable film and television credits of Lindo's include Law & Order: SVU, Romeo Must Die, This Christmas, and This Is Us. 
Delroy Lindo challenges reporter to say the N-word on-air
An old clip of Lindo's CBS series The Good Fight was played during a televised interview. In the clip, Lindo's character challenges white newscasters after they suggest that there's a double standard when it comes down to who can use the n-word.
One of the talk show's panelists, Chuck, who is white, explained to Lindo that white people feel victimized by racism. "I see racism against whites every day. Every single day. Yet, I'm a racist for pointing that out?"
Lindo chose not to respond. A white newscaster then interjects, telling Lindo, "I think Chuck is pointing out a double standard here. Take Hip-Hop. We've talked about this on the show before. You have African American rappers saying n-word this and n-word that, but a Caucasian can't."
Lindo shot back, telling the newscaster that if he has such an urge to say the word, then he should. When the newscaster says the word is off-limits for him, Lindo challenged him to say it and even offered to say it along with him by saying the first syllable of the word.
"Sure you can. Say it right now… I will say it with you," Lindo said. When the panelist said it was hypocritical and he could not say the word, Lindo responded, "Sure you can. This is America!"
Fans react to Delroy Lindo's television appearance
Social media users found Lindo's debate both funny and powerful. Many took to Twitter to applaud Lindo's stance.
"This. I applaud the comment and the clip used to back it up. #delroylindo is a hero," one wrote.
"#DelroyLindo is one of the greatest," another commented.
"#DelroyLindo NOT HAVING IT," one exclaimed.
"I love this…#DelroyLindo don't play, he was like, ok, so say it. Say the word you want to say. I'll say it with you, "say what" and, he wasn't acting…now that's reverse p psychology at it's best," one observed.
"Boy oh boy #delroylindo has them shook! Cut that music on quick didn't they," said another. 
Lindo hasn't responded to any of the social media chatter.