Why 'After the Wedding' Was So Emotional for Michelle Williams and Julianne Moore
Michelle Williams and Julianne Moore reveal the most emotionally harrowing moments of their Sundance drama 'After the Wedding,' which is now in theaters.
After the Wedding opens in a few theaters this weekend. If Michelle Williams and Julianne Moore don't intrigue you enough, and why wouldn't they, we can tell you a little bit more about why After the Wedding should be on your radar. Besides two powerhouse actors in the leads, After the Wedding is a remake of a film starring Mads Mikkelsen and Rolf Lassgard. If you know the plot of After the Wedding, you'll be very intrigued to find out how it works with two women in the lead.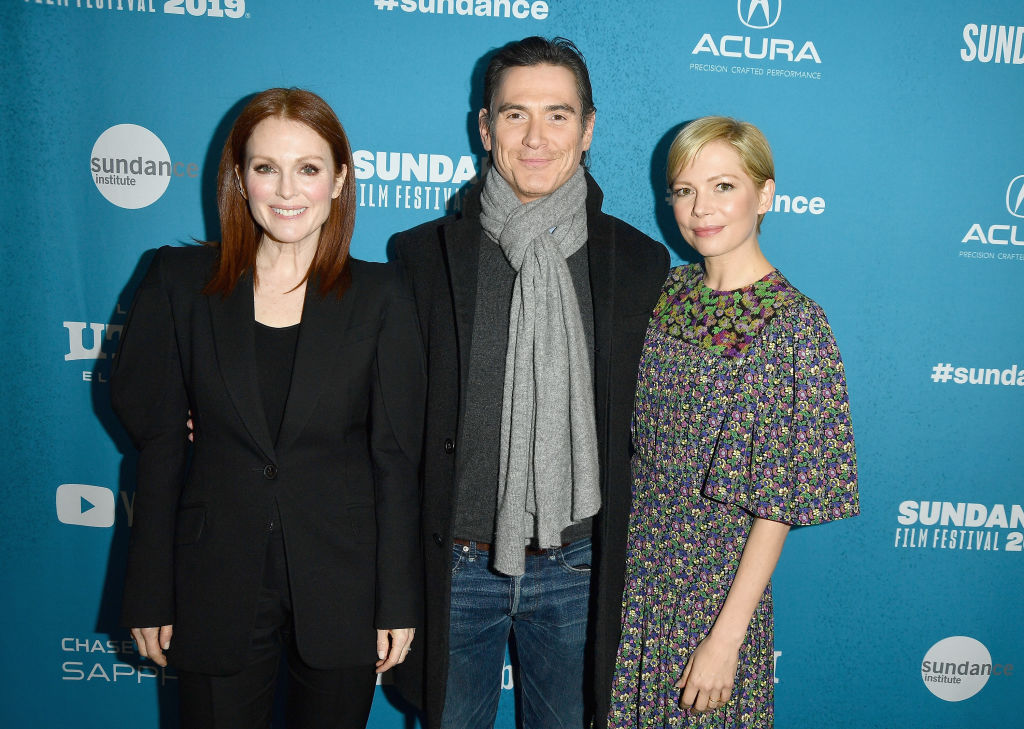 Theresa (Moore) invites Isabel (Williams) for a meeting to consider a major donation to Isabel's orphanage in India. While attending the wedding of Theresa's daughter Grace (Abby Quinn), Isabel realizes that Grace was actually her own daughter. Now you wanna see After the Wedding, right? Showbiz Cheat Sheet was at the Sundance premiere of After the Wedding in January to hear Moore and Williams talk about the film.
Michelle Williams faces different choices than Mads Mikkelsen in 'After the Wedding'
It's possible for a man to not know he fathered a child if he left and no one ever contacted him. It's more complicated for a woman, so in Isabel's case, she had put her daughter up for adoption and left for India. Now it turns out her ex kept their daughter after all.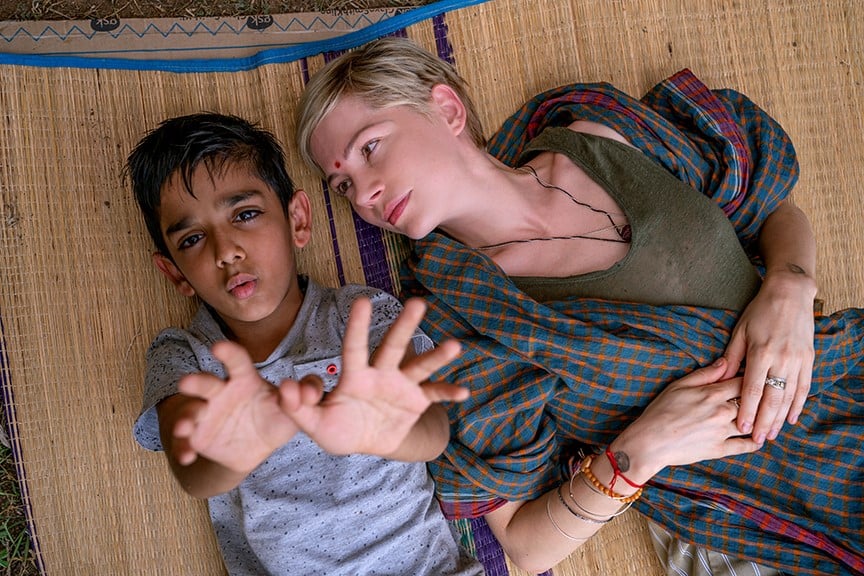 "I think for my character, she knows exactly what she's left behind and there's something that she's trying to run away from that she can never really run away from," Williams said. "So it lives with her. As much as it creeps up on her and surprises her, it's been inside of her this entire time."
Julianne Moore's character is much more scheming in 'After the Wedding'
In both versions of After the Wedding, the generous donor knows what they are doing inviting the humanitarian from India to their daughter's wedding. For Theresa, there are the factors that she's adopted Grace with her husband and is drawing her biological mother back in.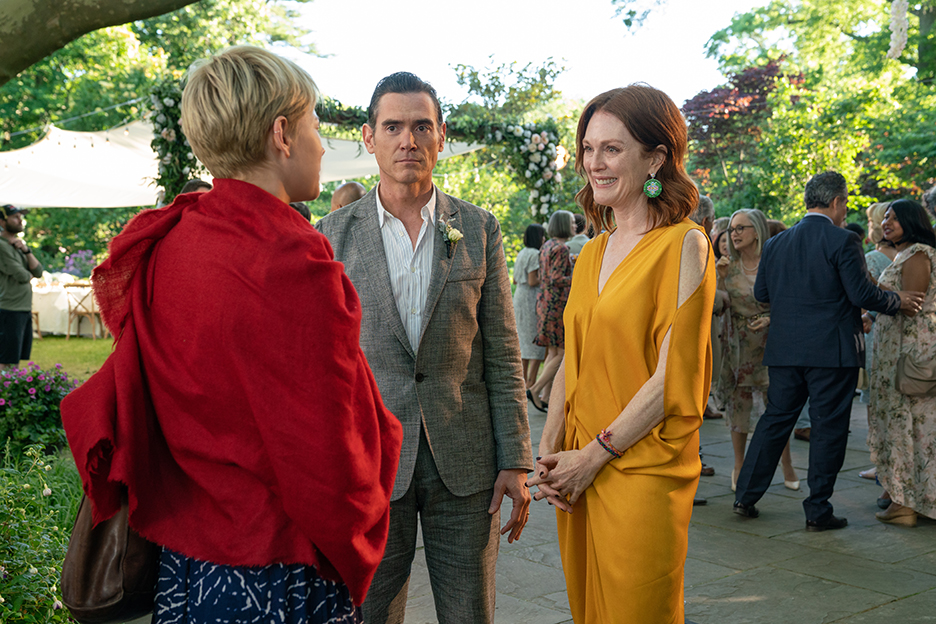 "In this, it makes everybody's actions that much more deliberate," Moore said. "I feel like she is literally saying to this woman, 'Please come and take my family for me. Help me with my family' which she doesn't want to do. So it was that deliberateness that I found really exciting and interesting to play."
Julianne Moore's most intense 'After the Wedding' scene was hard for her daughter too
Moore's husband Bart Freundlich directed After the Wedding, and it was a family affair with their daughter working on the film as a production assistant. When Moore had to film her character's emotional breakdown, it was sensitive for everyone.
"Our daughter was a PA on the movie and that particular day they said, 'Why don't you go work outside the house. Go block off the traffic out there,'" Moore said. "So she was standing in the yard outside the house. She's like, 'Mom, I could still hear you. You were that loud.'
Moore had to do eight takes of the scene, two each from four different angles.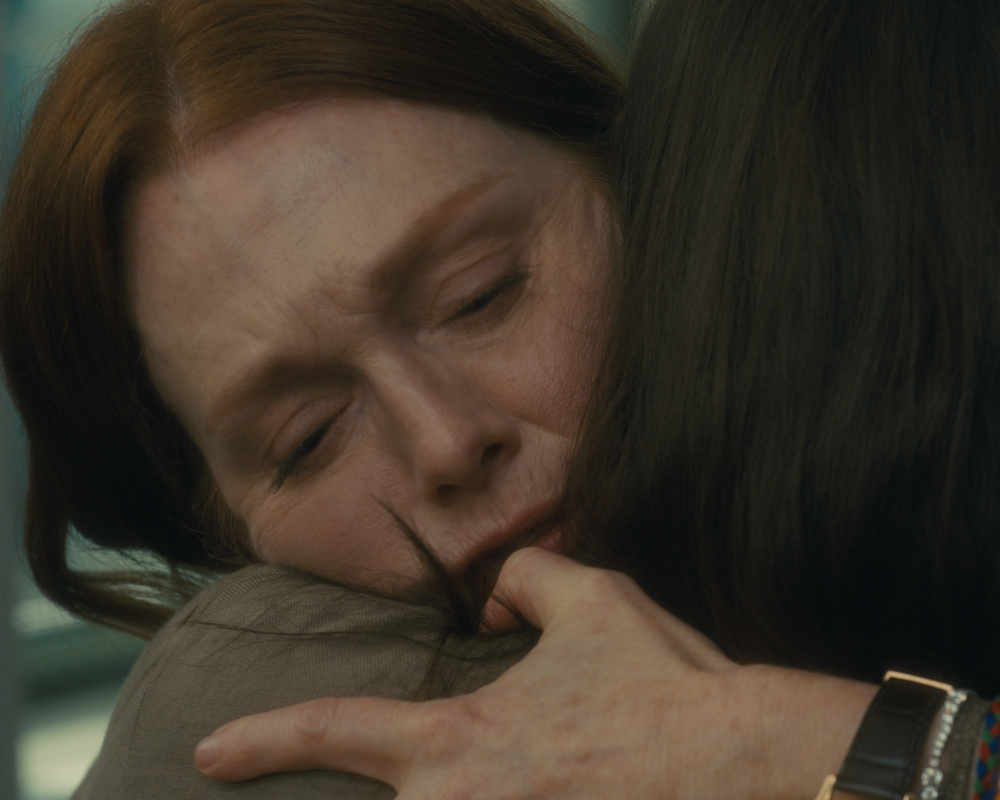 "It was a challenging day because this is a character who doesn't reveal anything of her internal struggle or anything until that moment," Moore said. "So I was like if I can't pull this out, if I can't get there, it's going to be really painful. It was pretty exhausting by the time we were done with it."
Michelle Williams responded to 'After the Wedding' instantly
With all the complicated themes ate play in After the Wedding, it might seem like an actor would have to think long and hard about making the film. Michelle Williams said it was an easy decision.
"It's always this connection that happens or doesn't happen when you first read a script," Williams said. "To me, it sort of makes the decision for you. It makes it very clear and it's very easy. You get a yes or you get a no. It's just like this little internal thing that runs inside of you that either responds and starts to ignite with this material or it doesn't. That was the experience that I had."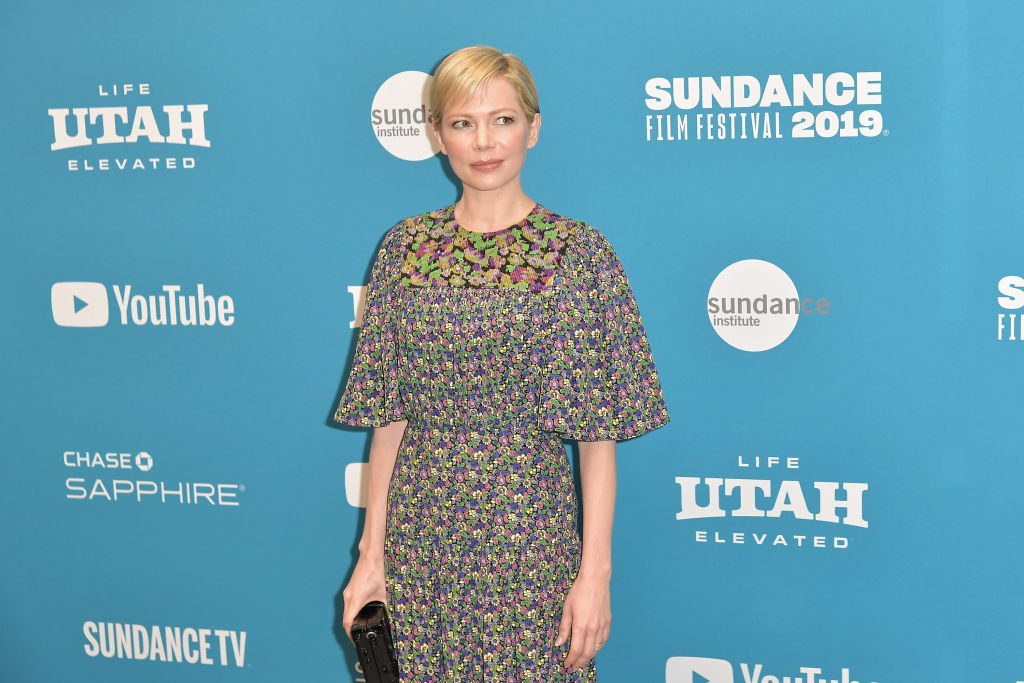 That goes for My Week with Marilyn, All the Money in the World or Fosse/Verdon too.
"My decisions are never labored over," Williams said. "I just closed it and I said yes. It's never for me about big or small or the tenor of something. It's just I go towards it or I go away from it."
Julianne Moore says there's still a lot of levity in 'After the Wedding'
After the Wedding packs an emotional punch, but it is still a wedding movie. Grace still gets married. Julianne Moore hopes people see the happiness in After the Wedding too. 
"Bart and I talk a lot about what we like in movies and how movies reflect life and the pleasure that you can get in watching a film," Moore said. "I said, honestly, I love any movie with a wedding in it. I love weddings. I love relationships. I love children. I care about my children. I care about my relationship. I like beautiful days. I think about all the things that are pleasurable in life that I also like in movies."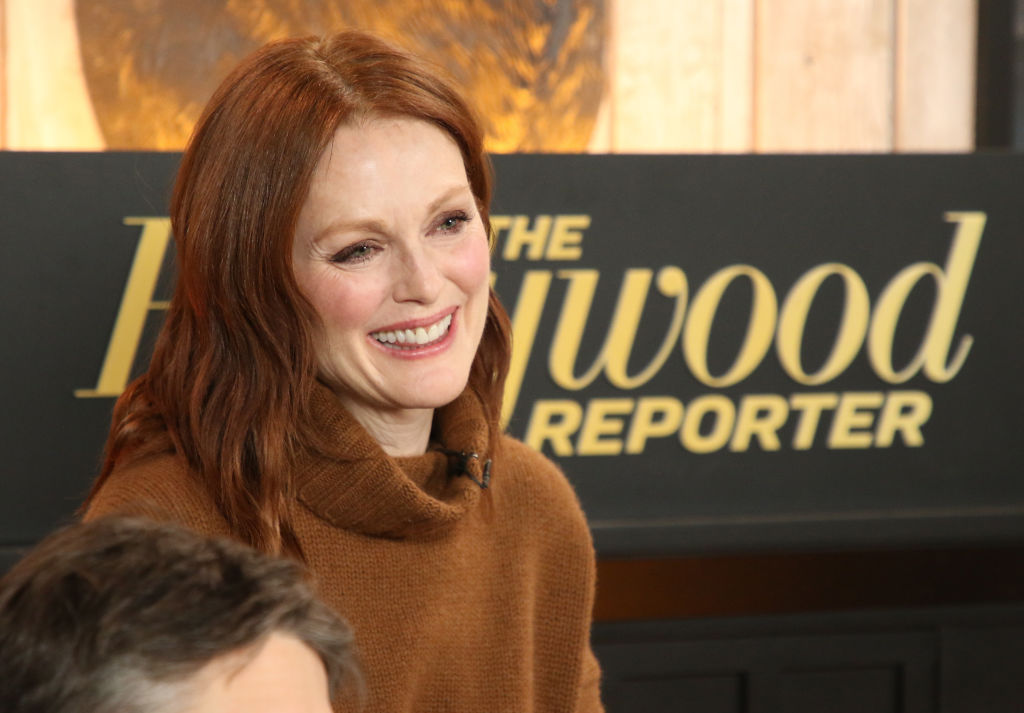 Those elements were more important to Moore than the drama of the secrets revealed and intense conflicts.
"That all exists in this movie and how do we enhance that," Moore said. "It's not this plot, this happens, this happens, this happens. It's this idea of being in this world with these people that you love and these guys that you love and dancing and going to weddings and all of that It was that very quality that I think was so exciting to me, that idea that these people were glancing on that all the time all the way through this film."